James Gunn Assures Superman & Lois Fans The Show Is Too Well Liked For An Abrupt Cancellation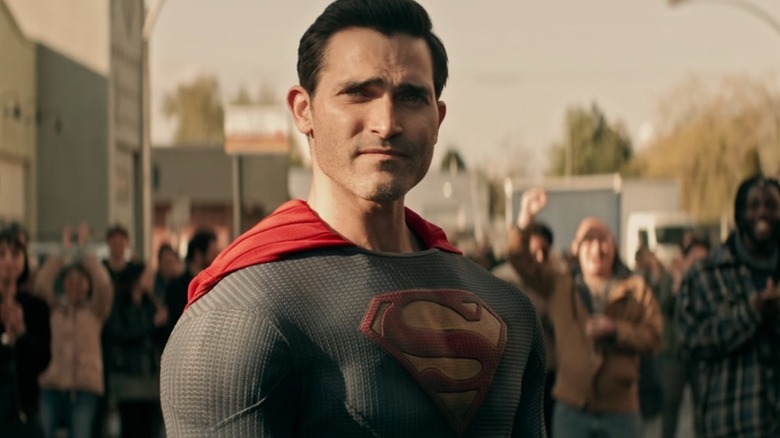 The CW
The future of DC Studios is slowly but surely being rebuilt. After James Gunn and Peter Safran were named the new co-CEOs of DC Studios last year, comic book fans were hit with a sudden wave of uncertainty and unease. That feeling was only heightened when Gunn confirmed in December 2022 that Henry Cavill will not return as Superman in any forthcoming DC films or TV shows. The announcement, notably, came only a few months after Cavill made his surprise cameo appearance as Superman in "Black Adam."
Fortunately, Tuesday morning saw Gunn release a video that finally revealed part of the slate for his and Safran's DC Universe reboot. Among the titles included in the slate is a Gunn-penned Superman film titled "Superman: Legacy," a Bruce and Damian Wayne-led Batman movie titled "The Brave and the Bold," a Themyscira-set original TV series titled "Paradise Lost," and several others. Altogether, these projects give comic book fans a far better idea of what the future of the DCU is actually going to look like.
But what about some of Warner Bros. Discovery's existing DC titles? Well, according to Gunn himself, there's one CW original series that fans don't have to worry about saying goodbye to anytime soon.
Superman & Lois isn't going anywhere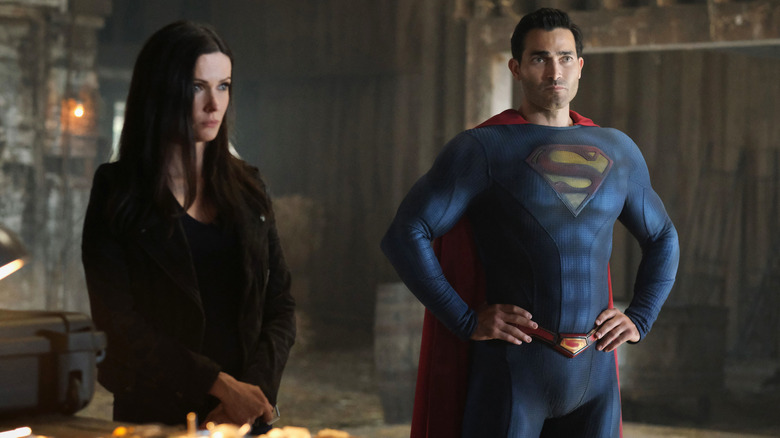 Bettina Strauss/The CW
James Gunn and Peter Safran have assured DC Comics fans that "Superman & Lois," the beloved CW superhero series, is not in any danger of being canceled right now. In fact, Gunn and Safran predict (via Deadline) that "Superman & Lois" will likely continue for another season or two. Gunn himself reportedly noted during a recent press event that fans' support for the series is strong enough to warrant its continued existence. "It's a show everybody likes, so it's going to keep going for a little bit," the DC Studios co-CEO said.
Gunn and Safran's comments come a little less than two months ahead of the "Superman & Lois" Season 3 premiere. The Tyler Hoechlin and Bitsie Tulloch-led series' 15-episode second season came to an end in June 2022, but the show's third season is expected to make its long-awaited premiere on March 14. Now, thanks to Gunn and Safran, it looks like "Superman & Lois" fans can head into its Season 3 premiere without having to worry about whether or not the series' latest batch of episodes will be its last.
Gunn and Safran do not, however, have anything currently in development with "Superman & Lois" producer Greg Berlanti, whose previous producing credits include "Arrow," "The Flash," "Supergirl," "Titans," and several other DC titles. The duo's update, in other words, only throws Berlanti's possible involvement in the future of the DCU into further question.
During a period where the future of many of Warner Bros.' pre-existing DC projects is so uncertain, though, comic book fans can now take comfort in knowing that "Superman & Lois" won't be going anywhere for at least another year or two.