I'll Tell You What, Hulu Picks Up The King Of The Hill Revival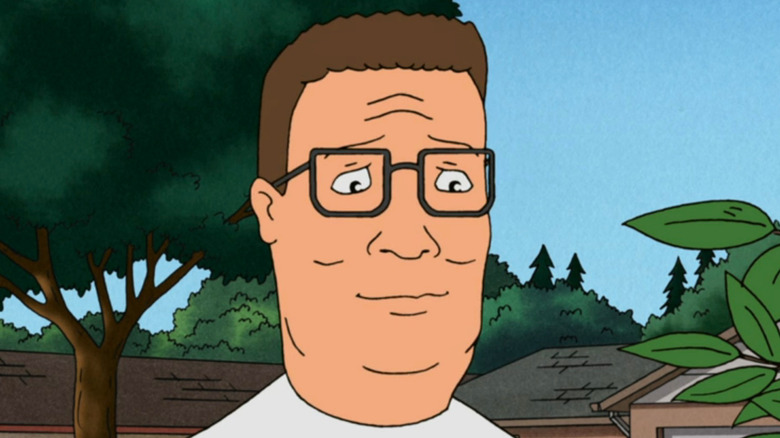 Fox
"King of the Hill" quickly became one of the most beloved animated sitcoms ever after debuting on Fox in 1997. The dry-humored series focuses on the misadventures of Hank Hill (Mike Judge), a suburban Texas homeowner who sells "propane and propane accessories," his family, and his delightfully weird neighbors.
Co-created by Mike Judge and Greg Daniels, "King of the Hill" finds laughs in Hank's conservative attitude clashing with then-contemporary 1990s social mores. However, the show is also deeply invested in the relationships between the characters, such as Hank's conflict with his more emotionally open son, Bobby (Pamela Adlon), and their neighbor Nancy's (Ashley Gardner) extramarital affair with John Redcorn (Jonathan Joss). The show also featured plenty of famous actor cameos during its run. This unique formula helped the sitcom stay on the air for 13 seasons, finally ending its run in 2009 (via New Jersey Star-Ledger).
However, after years of rumors about a potential revival, major streamer Hulu has picked up new episodes of the series. Ho yeah!
It's confirmed, King of the Hill is coming back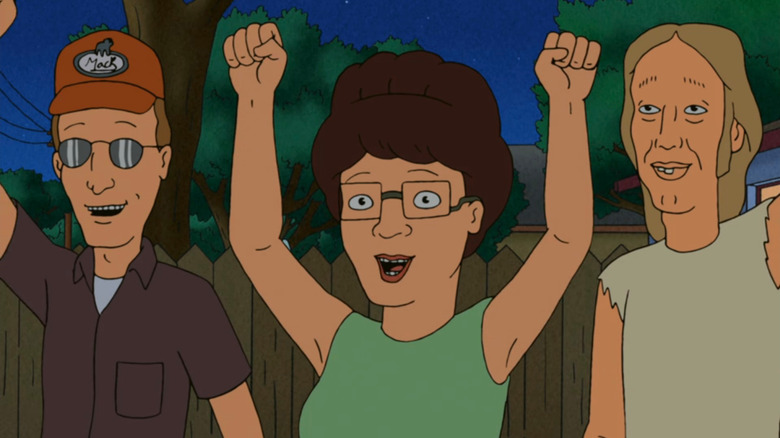 Fox
Fans might need to get a can of Alamo ready, because according to TV Line, "King of the Hill" is finally coming back 14 years after airing the show's finale.
Hulu has put in an official series order for the classic sitcom, which will now take place in the present day. Voiceover actors Mike Judge as Hank and Kathy Najimy as his wife Peggy Hill have been confirmed as returning, as will most of the cast, including Stephen Root and Johnny Hardwick. However Toby Huss, who voiced Cotton Hill and Kahn Souphanousinphone on the original show, is not listed as coming back. This is likely because Kahn is a Vietnamese character, which may mean a recasting of the Hills' obnoxious neighbor.
Saladin Patterson will serve as the new showrunner, while co-creators Greg Daniels and Judge will executive produce. Hulu President Craig Erwich said in his statement, "We are all so excited to welcome back Hank, Peggy and Bobby, and to see what they have to say about the world we live in and continue the conversations we began years ago."