The Dick Wolf-Verse Is Readying Another Major Crossover With The Three FBI Series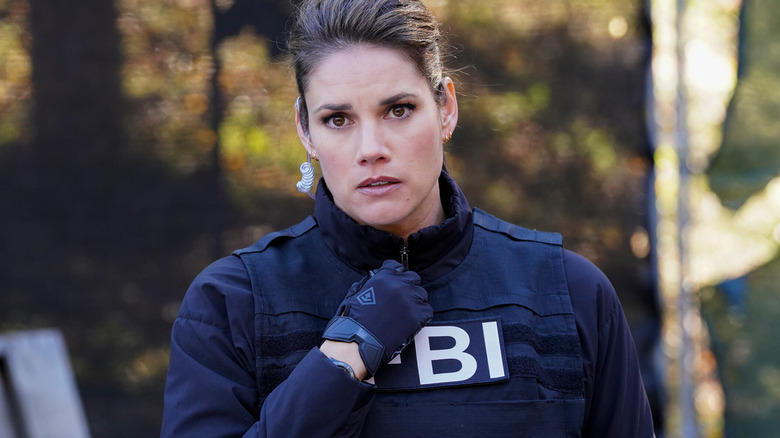 Bennett Raglin/CBS
Plenty of habitual network TV viewers have seen Dick Wolf's signature executive producer credit on various CBS and NBC procedurals. Wolf's first big writing gig was on the staff of "Hill Street Blues," and he has since gone on to help create mega-hits "Law & Order," the "One Chicago" franchise, and most recently a series of interconnected "FBI" shows. These consist of the simply-titled "FBI" as well as spinoffs "FBI: Most Wanted" and "FBI: International."
While this slate of "FBI" series is considerably younger than "Law & Order" and "One Chicago," early signs point toward their sustained success. Notably, in May of 2022, CBS renewed all three "FBI" shows for two additional seasons each, suggesting that the network thinks they have legs moving forward.
In an interview with Looper, actor Elizabeth Mitchell discussed her "FBI: International" role as well as a part she played in "Law & Order: Special Victims Unit," making her no stranger to Wolf's growing TV universe. As it turns out, in typical Dick Wolf TV universe fashion, a crossover between all three of his ongoing "FBI" series is currently in the works, once again bringing to the super producer's latest franchise a phenomenon with which fans of his past successes are well familiar.
The FBI TV shows are readying an international crossover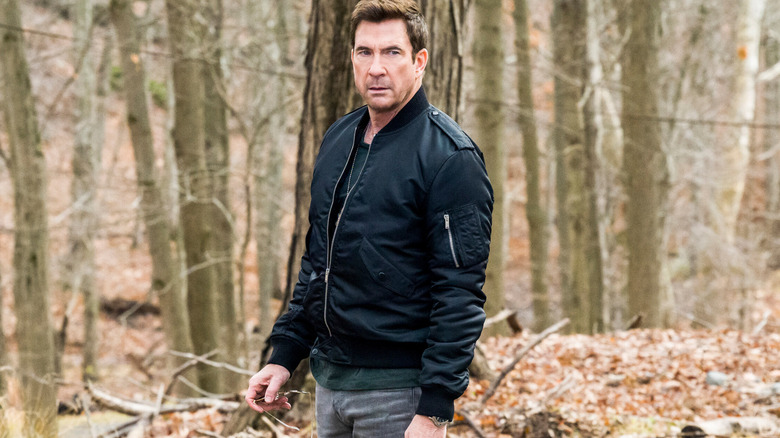 Mark Schäfer/CBS
As announced on the "FBI" franchise's social media and detailed further in an Entertainment Weekly report, a three-hour, three-series crossover between each CBS "FBI" show is now set to air on Tuesday, April 4.
This upcoming broadcast will mark the second time in "FBI" history that all three shows have crossed over with one another. The first time this happened was for the series premiere of "FBI: International," in September of 2021. While, as its title suggests, "FBI: International" takes place abroad, this second series of "FBI" crossover episodes is unique in that CBS is referring to it as a "global crossover event," suggesting that the teams from all three shows will be dealing with some sort of international crime. Furthermore, this will be the first "FBI" crossover since Dylan McDermott became the lead actor on "FBI: Most Wanted" in April of 2022.
"As the FBIs continue to dominate on Tuesday nights, we are excited to reward our devoted fans with this special three-hour global crossover event that will bring these three heroic – and popular – teams together for a second time," CBS vice president Eric Kim told Entertainment Weekly.
Fans of the "FBI" franchise can tune into the three-hour broadcast on April 4, kicking off with "FBI: International" in CBS' 8PM timeslot.