The White Lotus' Murray Bartlett Believes This Is What Makes His Villainous Character So Likable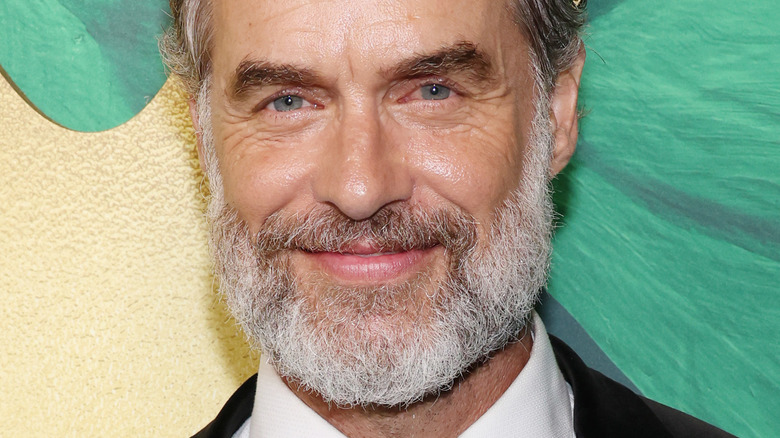 David Livingston/Getty Images
​​New Zealander Murray Bartlett has been riding high recently. The 51-year-old actor was recently awarded an Emmy for his performance as the devious hotel manager, Armond, in the HBO drama "The White Lotus." As far as its ensemble cast goes, Bartlett's Armond is certainly a standout. Much of his storyline throughout the season revolves around a petty feud between himself and hotel guest Shane Patton (played by "The Office's" Jake Lacey). Rich, entitled, and eager to impress his new wife (Alexandra Daddario), Shane flies into a self-indulgent rage after learning that his dream room — the mythical Pineapple Suite — is unavailable for his stay, depriving him of the honeymoon he imagined and bruising his fragile ego; Armond mistakenly double-booked the room, of course, but refuses to admit so to the arrogant Shane. 
Amid a relapse with drugs and an affair with a young staff member, Armond decides to intentionally ruin Shane's honeymoon. While, on paper, this seems like a horrible thing to do to another human being, Armond is strangely likable even in his worst moments. Arguably, being on the receiving end of a tirade from wealthy consumers strikes a chord with most of America's working class — especially those in the service industry. Beyond that, Bartlett himself has an idea of why this character resonated so well with audiences. 
Armond is horrible but lovable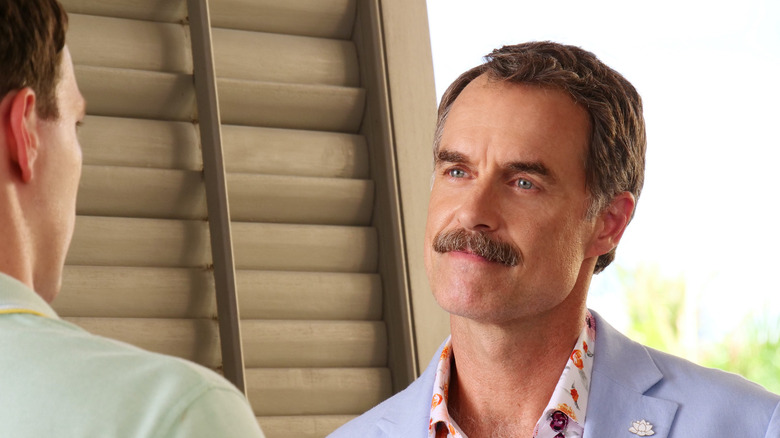 Warner Media
Murray Bartlett admits the key strength of his character lies in series creator Mike White's writing. In an interview with Good Morning America, he describes how White's writing gives the characters depth, allowing the audience to see their "demons" and why they're pushed to do the things they do. The actor also notes that the show as a whole uses comedy to draw people in before ultimately landing a dramatic blow. The infamous suitcase scene is a perfect example of this, balancing the outrageous act he commits with the very real, dangerous consequences the act brings. This careful scripting is likely a large part of what won the series multiple Emmys and earned it an unplanned second season on HBO.
Bartlett even acknowledges that he found himself relating to Armond while portraying the character. In an interview with Indie Wire, he broke down one of the qualities he feels he shares with his tragic "White Lotus" character: the desire to be a "people pleaser." As hotel manager, Armond's job is to cater to the guests and ensure that their experience is both memorable and positive. When interacting with guests outside of Shane and his wife, he actually seems to excel in this position. Even so, resentment stirs underneath the surface of his infectious smile and colorful attire, which Bartlett believes makes the character all the more effective. "Most of us can relate to the thing of having a public mask that we present to the world and having an inner life that is at odds with that" (via Indie Wire). It's a fitting summation of Armond as character, whose demise ultimately comes from the incongruous nature of his prim, proper position as the face of the hotel, and the bitter, hedonistic desires lying just behind his eyes.