Incredibles 2 Director Says Film Isn't A Cash Grab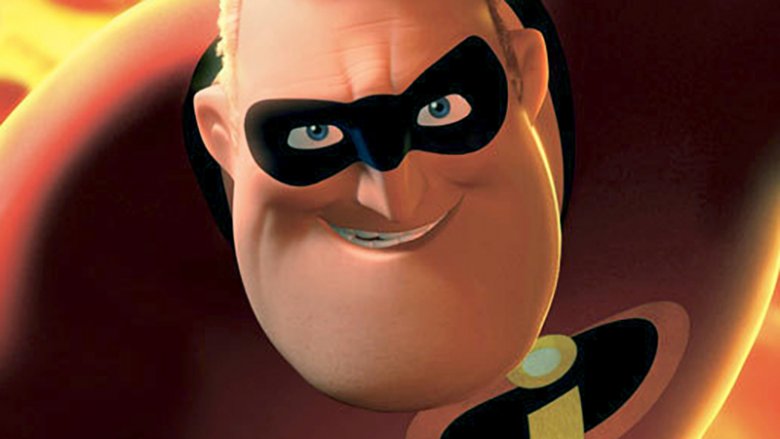 Incredibles 2 will undoubtedly rake in millions at the box office — but that isn't why Disney-Pixar made it.
While visiting Pixar Animation Studios during a press day for Incredibles 2, Screen Rant correspondents sat in on a conference with director Brad Bird and the sequel's producers John Walker and Nicole Grindle. There, Bird spoke about some of the obstacles he faced in returning to the beloved property 14 years after the original Incredibles was released, revealing that no matter the challenges, he only wanted to share an engaging story in the follow-up film. Bird then promised that money wasn't on his mind when making Incredibles 2, and that the film is in no way a stereotypical cash grab sequel.
"The thing is, many sequels are cash grabs. There's a saying in the business that I can't stand, where they go, [does a funny voice], 'You don't make another one, you're leaving money on the table!' Money on the table isn't what makes me get up in the morning. Making something people are gonna enjoy 100 years from now is what gets me up," Bird explained. 
The filmmaker added that it "makes no financial sense to wait this long" between the first and the second Incredibles. "If it were a cash grab, we would not have taken 14 years," said Bird. "It's simply we had a story that we wanted to tell."
Picking up right where the 2004 film left off, Incredibles 2 will blend together, to use Bird's words, the mundane and the fantastic. The sequel's main narrative follows Helen Parr (voiced by Holly Hunter) suiting back up as Elastigirl to help keep the city safe and to take down The Underminer (John Ratzenberger), and Bob Parr (Craig T. Nelson) staying at home to care for baby Jack-Jack, the always rowdy Dash (Huck Milner), and the moody Violet (Sarah Vowell). Judging by the trailers we've seen so far, the film will certainly deliver a fresh and fun tale — exactly what Bird wanted.
Here's the official plot synopsis for Incredibles 2: "In Incredibles 2, Helen (voice of Holly Hunter) is called on to lead a campaign to bring Supers back, while Bob (voice of Craig T. Nelson) navigates the day-to-day heroics of 'normal' life at home with Violet (voice of Sarah Vowell), Dash (voice of Huck Milner), and baby Jack-Jack — whose superpowers are about to be discovered. Their mission is derailed, however, when a new villain emerges with a brilliant and dangerous plot that threatens everything. But the Parrs don't shy away from a challenge, especially with Frozone (voice of Samuel L. Jackson) by their side. That's what makes this family so Incredible."
The film also features the voices of Bob Odenkirk as Winston Deavor, Jonathan Banks as Rick Dicker, Catherine Keener as Evelyn Deavor, Sophia Bush as Voyd, and Isabella Rossellini as The Ambassador. Bird is part of the cast as well, reprising his role as the iconic fashion designer Edna Mode. 
Incredibles 2 will hit theaters on June 15.