New Deadpool 2 Photo Shows Wade Wilson Rocking An X-Men Shirt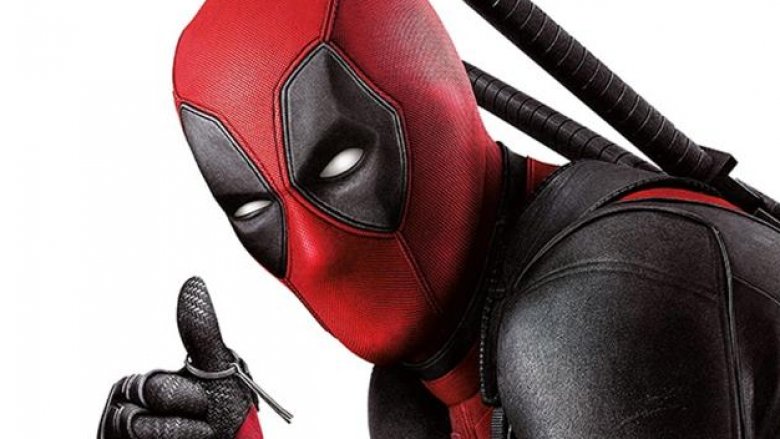 Who says foul-mouthed, katana-swinging, profanity-passionate anti-heroes can't clean up nicely?
Empire Magazine has unleashed a sweet new Deadpool 2 image that features the infamous Merc with a Mouth rocking a familiar yellow outfit. 
While Deadpool (Ryan Reynolds) doesn't exactly fit the criteria of what it takes to be a member of the X-Men squad, he is a part of the overall mutant universe (Regenerative powers! Super-strength! A penchant for killing bad guys in a creative fashion!), so it only makes sense that instead of sporting a full-on X-Men uniform, he dons an X-Men shirt over his signature red-and-black costume. 
But why is Deadpool wearing an X-Men tee in the first place? The mutants he stands next to in the snap offer a fairly solid explanation. 
Alongside Deadpool in the photo are X-Men members Colossus (Stefan Kapičić) and Negasonic Teenage Warhead (Brianna Hildebrand) — the affiliates of the "DMC," thought to stand for "Division of Mutant Containment." Speculation suggests that the DMC is Deadpool 2's take on the Mutant Response Division seen in X-Men comic books and past animated television series, and that Wade Wilson at least temporarily assume the identity of an official X-Men (like Colossus and Negasonic are) in the sequel.
Though the two legitimate X-Men might not join Deadpool's X-Force, the coalition he assembles with Domino (Zazie Beetz), Bedlam (Terry Crews), and Shatterstar (Lewis Tan), they'll more than likely work alongside Deadpool to take down the film's central villain — which, contrary to popular belief, probably isn't Cable. Who knows, maybe Colossus and Negasonic Teenage Warhead will even get their own honorary X-Force threads along the way.
Take a look at the new photo below.
Deadpool 2 also stars Josh Brolin as Cable, Morena Baccarin as Vanessa, Julian Dennison as Russell, T.J. Miller as Weasel, Jack Kesy as Black Tom Cassidy, Leslie Uggams as Blind Al, Karan Soni as Dopinder, and Rob Delaney as Peter. Shioli Kutsuna, Eddie Marsan, and Bill Skarsgård round out the cast, though details on their characters haven't yet been revealed.
Directed by David Leitch, Deadpool 2 is due out on May 18.