The Big Bang Theory Was Committed To Sheldon's Asexuality Until It Wasn't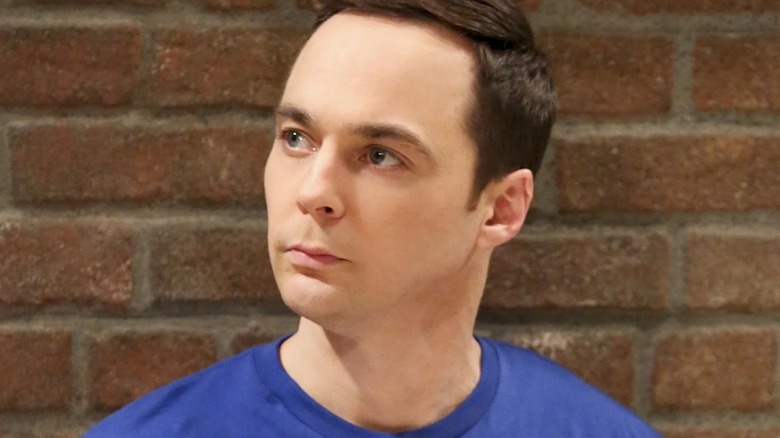 CBS
Even though "The Big Bang Theory" is predominantly concerned with pop culture references, scientific discussions, and the day-to-day frustrations of young adulthood, it still finds time to tackle romance. After all, one of the longest stories on the program centers on the will-they-won't-they relationship between Penny Teller (Kaley Cuoco) and Leonard Hofstadter (Johnny Galecki), and they're not the only couple to find their happily ever after on the Chuck Lorre and Bill Prady-created sitcom. In addition to Howard Wolowitz (Simon Helberg, who almost missed out on "The Big Bang Theory") and Bernadette Rostenkowski (Melissa Rauch), there's also the love shared between Sheldon Cooper (Jim Parsons) and Amy Farrah Fowler (Mayim Bialik).
Despite Sheldon's prickly personality and relative lack of interest in dating, as well as Amy's underdeveloped social and romantic skills, the two geniuses make their unlikely romance work. In fact, by the time "The Big Bang Theory" came to an end with the completion of Season 12, they not only got married but had a son named Leonard Cooper. 
Those are some big steps — especially for Sheldon — both in front of and behind the camera. As it turns out, for quite a while, the minds behind "The Big Bang Theory" had determined that Sheldon was asexual, meaning he had no interest in seeking out a sexual partner. However, as we now know, Sheldon's asexuality was thrown out the window in favor of his love story with Amy — a choice that the minds behind "The Big Bang Theory" have shed some light on.
Chuck Lorre thinks Sheldon's asexuality made him special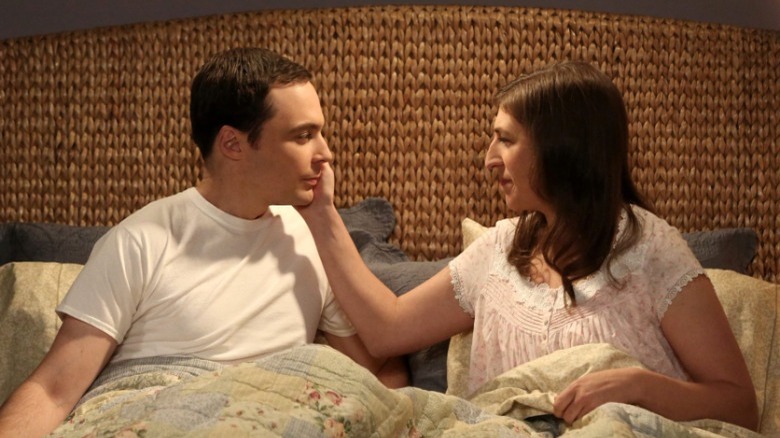 Michael Yarish/CBS
As part of the 2022 book "The Big Bang Theory: The Definitive Inside Story of the Epic Hit Series" by Jessica Radloff, series co-creator Chuck Lorre took some time to speak on Sheldon's asexuality prior to his relationship with Amy. "He had no interest, which I thought made him remarkable. Sheldon just didn't care. He was not attracted to anybody. He was attracted to science," he shared, adding that he was proud of that depiction since it was so uncommon on TV. In his mind, Sheldon's disinterest in romance made him special. He didn't need a relationship to be complete, he just wanted to live his life and pursue his passions.
As we now know, somewhere along the way, it was decided that Sheldon would engage in a romantic relationship with Amy instead of flying solo for the remainder of the show's run. Lorre explains that to make this switch happen without it feeling narratively jarring, the "Big Bang Theory" creative team had to take a slow-burn approach. "[When we] ... eventually did enter Sheldon into a relationship...We did it very slowly, and in a way that made us feel like we hadn't done a 90-degree turn at all," he recalled (via Us Weekly). But did these efforts pan out?
The asexual community feels strongly about this aspect of Sheldon's character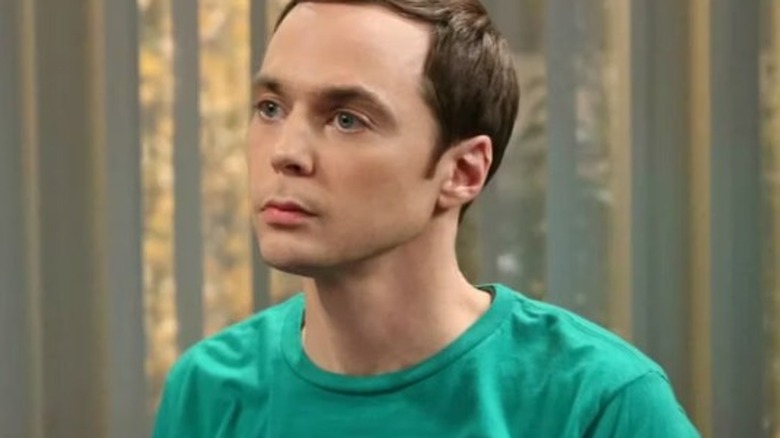 CBS
Chuck Lorre himself made it abundantly clear that Sheldon's asexuality was very important to him while it was still an element of his character. Be that as it may, if one were to survey "Big Bang Theory" viewers — specifically those in the asexual community — a good portion of them wouldn't have a lot of positive remarks on the topic. For instance, back in 2017, Chloé Osmond of The Mary Sue detailed just how poorly the show had done with its depiction of his asexuality, from its reinforcement of the false notion that it can be "cured" if he finds the right person to its overall understanding of what it means to be asexual.
Meanwhile, folks in a thread by a now-deleted user in the r/Asexual subreddit had other thoughts on Sheldon's asexuality. Suffice it to say, they were equally disappointed and didn't hold back with their critiques of the "Big Bang Theory" team. Among similar issues to those brought up by Osmond, quite a few community members called out Sheldon's characterization as actively harmful. Additionally, u/SaltArmadillo2739 brought up Sheldon's implied autism, which they feel "The Big Bang Theory" handles comparatively as badly as his asexuality.
How "The Big Bang Theory" ultimately handled Sheldon's asexuality is confusing, to say the least, but what's done is done. The series is long over, and as far as viewers are concerned, he has gone on to live a happy life with Amy and their son Leonard. One can only hope that asexual representation in mainstream sitcoms will improve in the years ahead.