How Simon Helberg Almost Missed Out On The Big Bang Theory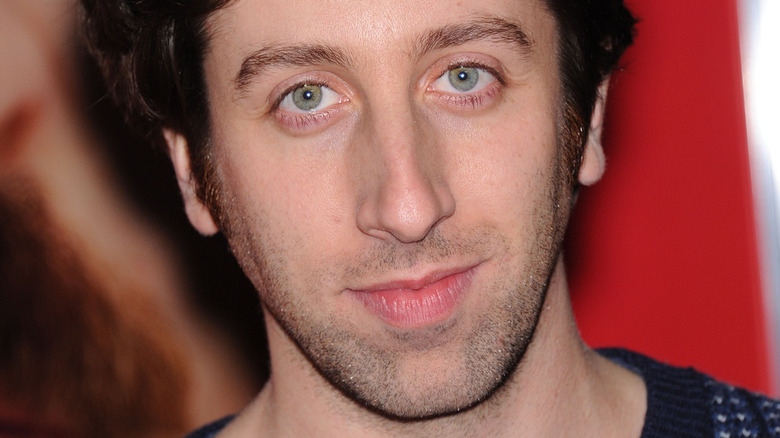 DFree/Shutterstock
Howard Wolowitz (Simon Helberg) is one of the four geeky Caltech employees who make up the main male cast of CBS's "The Big Bang Theory," and as such, is an iconic and essential part of the series. Although Howard shares plenty of nerdy tendencies with his coworkers, his extremely inflated ego sets him apart from the rest of the cast, often leading to perverted and cringe-worthy comments.
Although he remained one of the funniest characters in the series throughout its 12 seasons on the air, as time went on, fans watched Howard grow and mature through his relationship with Bernadette Rostenkowski (Melissa Rauch), eventually turning into a much more thoughtful husband and father. Of all the absurdly comical characters in "The Big Bang Theory," there's no doubt he is one of the most beloved and iconic, to the point where some fans have even suggested a possible Howard spin-off series.
It might surprise some that Helberg initially turned down the role when it was first offered to him and almost missed out on starring in "The Big Bang Theory."
Helberg initially declined the role because he was on another show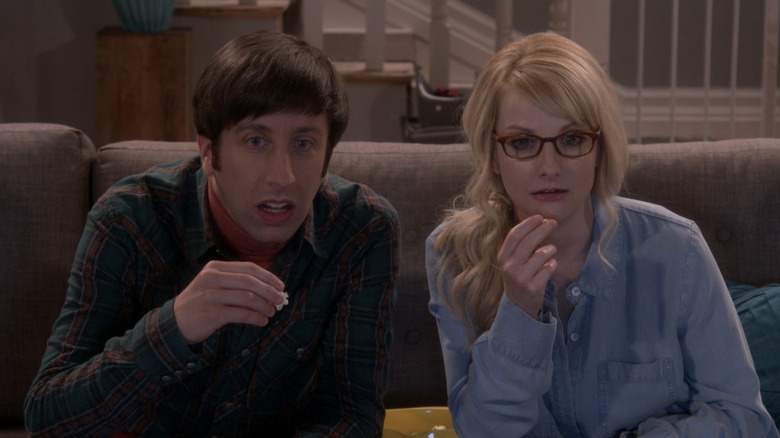 CBS
During an appearance on the "Plot Twist" podcast, Simon Helberg revealed that he initially declined the role of Howard Wolowitz because he was working on another show at the time (via Express.co.uk).
"'Big Bang' came around, and I was like, 'I'm on the show, it's an amazing group of people, and I'm not going to audition,'" the actor explained. "I was convinced by my agent to go in for 'The Big Bang Theory,' and it was ... the first thing I'd ever been a part of that actually aired!" Although it's unclear exactly which series Helberg is referring to in this interview, Helberg was starring in Aaron Sorkin's "Studio 60 on the Sunset Strip" as well as "Derek and Simon," the latter of which was a web series co-created by Helberg, Derek Waters, and "Better Call Saul" star Bob Odenkirk.
Although neither of those projects ended up making it to a second season, the fact that Helberg was working on two shows at this time makes it perfectly understandable why he wouldn't have wanted to audition for "The Big Bang Theory." However, there's no doubt that the actor is happy he ended up doing so. To this day, Howard Wolowitz remains the most well-known character in Helberg's career, and it's hard to imagine what the show would have been like if he had turned down the part.