American Pickers' Mike Wolfe Dreams Of Getting His Hands On Some Of Jimi Hendrix's Clothing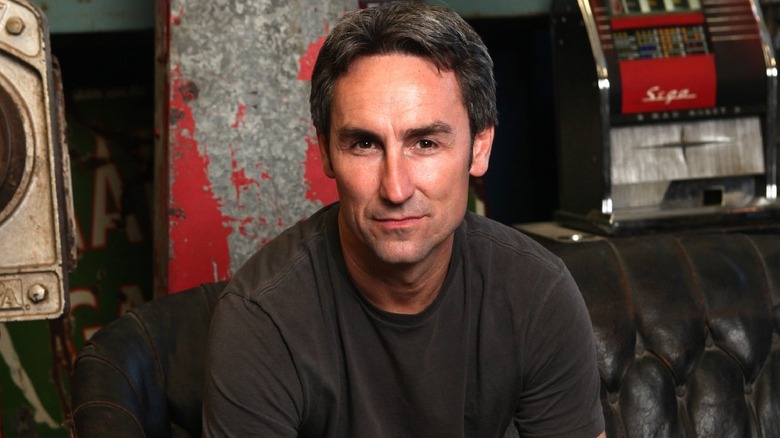 History
Now more than a decade into its run on History, the rollicking antiquing road show known as "American Pickers" remains, arguably, every bit as fun, fascinating, and informative as it's ever been. That's a direct result of the passion series creator and host Mike Wolfe brings to the series year in and year out.
Though Wolfe has come across relics from the rock and roll scene with far less frequency than vintage motorcycles and gas station signs during the small screen run of "American Pickers," he's shown no less interest in such fare. During a Season 19 episode, the "American Pickers" team even made what's likely their highest-profile rock and roll pick ever when they tracked down the 1970 touring van used by classic rock legends Aerosmith. A season later, Wolfe and his then co-host, Frank Fritz, actually reunited the band with the van, leading to one of the series' most memorable moments to date.
Ahead of the 2019 episode, Wolfe chatted with Billboard about restoring the Aerosmith tour van and reuniting it with the band more than four decades after they'd last laid eyes on it. In talking about rock and roll memorabilia, however, Wolfe admitted he's far more interested in clothing. In fact, he'd apparently love to get his hands on some of Jimi Hendrix's iconic outfits from his 1960s heyday.
Wolfe thinks clothing is far more personal than instruments or other rock & roll relics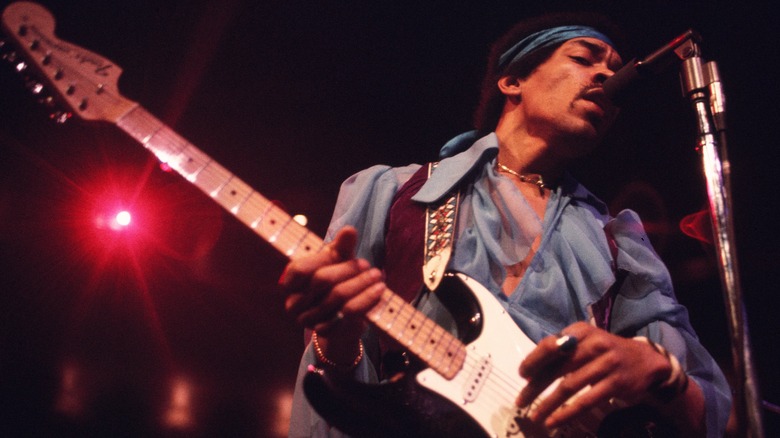 Walter Iooss Jr/Getty Images
Mike Wolfe was hardly throwing shade at the Aerosmith's tour van shown "American Pickers," which he rescued from a backyard grave before restoring it and releasing it back to the band. If you've seen either of the episodes that featured the van, it's clear Wolfe is taken with the artifact. And he continued to gush over the vehicle throughout the Billboard interview, speaking at length at the joy of watching the band rediscover such a unique piece of their history. 
Even still, when asked about his rock and roll bucket list, Wolfe said he's far more interested in antique clothes worn by rock stars. "I'm really into vintage clothing," he said, adding, "I think that's really personal and shows someone's stature and speaks to periods of different decades." Wolfe goes on to note he's particularly keen to find outfits from the classic rock era. More specifically, he told Billboard that he would love to pick duds donned by the late, great Jimi Hendrix.
Best known as rock and roll's most legit guitar god, Hendrix's bohemian-inspired fashion was often regarded as being as recognizable as his playing style (per GQ). And indeed, Wolfe would love to score items Hendrix wore on stage. "A lot of people are into the instruments, but the clothing is more personal to me," Wolfe said. And if we know nothing else about Mike Wolfe, it's that he loves a good personal story with his antiques.