The Story Behind The Aerosmith Van On American Pickers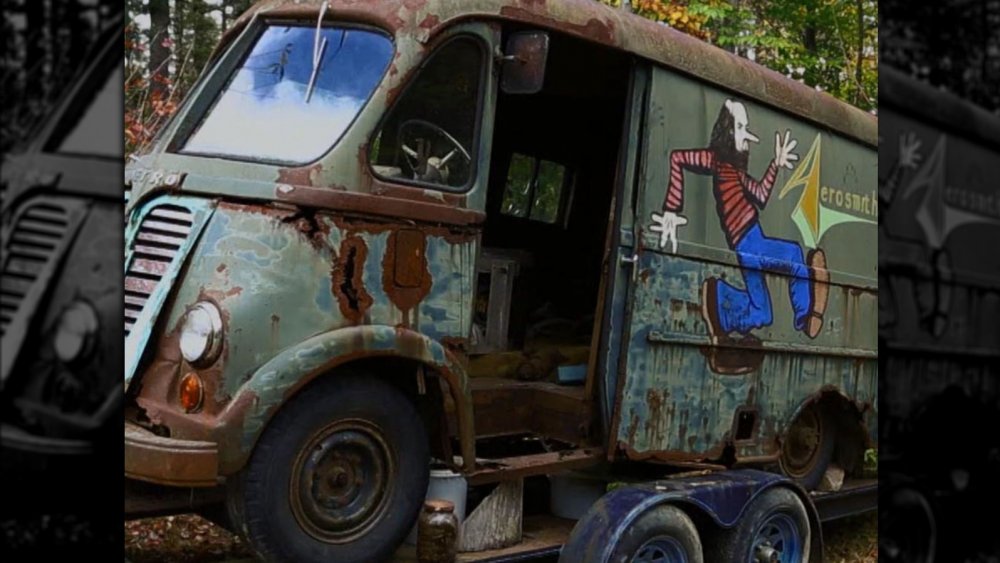 History
American Pickers has become an American favorite. People love watching Mike Wolfe and Frank Fritz dig through other people's garbage-filled hoarder barns in search of "rusty gold." The show quickly grew to become one of History's biggest selling points, right next to Pawn Stars and Ancient Aliens. The franchise branched out to include International Pickers, and the pair has authored several books about picking.
People watch the show to catch glimpses of the recent past and fill the nostalgic void that lurks inside each of our souls. Toy trucks come out of cluttered attic and — boom! — you're transported back to playing on the rug of your grandparents' farmhouse. Old motorcycles are found private junkyards that make gear heads swoon. The pickers travel across the country to find something with which each of us can connect. They pull everything from old signs to big-ticket items out of the most unlikely places. One of their best finds to date occurred in the episode "Roll Like a Rock Star," when the pair found a van that once belonged to Aerosmith.
Aerosmith used the van to tour before they were famous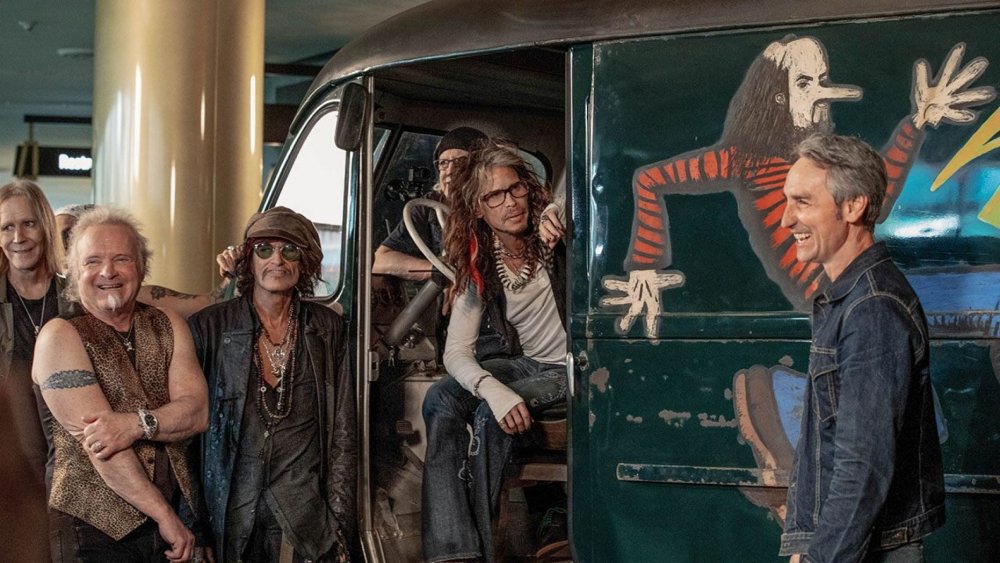 History
Chilling in the Massachusetts woods, just waiting for Mike and Frank to stumble upon its rusted beauty, was an old 1964 International Harvester Metro. The pickers had gotten a heads-up about the item beforehand, so they already had an idea of what they were walking into, according to History. The van featured a painted image of one of Aerosmith's old roadies on the side, along with the band's name. The pair called in Ray Tabano, one of the band's founding members, who confirmed the van's authenticity. Mike and Frank bought the van for $25,000.
Aerosmith used the van to tour back before they were famous. The pickers, being the nice guys they were, had the van fixed up to working capacity and preserved, then brought it to the band in Las Vegas. Every member of Aerosmith recognized it right away, and went wild with memories of their time spent in it.  This was the real deal, and they were grateful that Mike and Frank had saved the relic of times gone by. That's how American Pickers saved Aerosmith's old touring van from its 40-year slumber in the Massachusetts woods.
Some fans think the Aerosmith van was a setup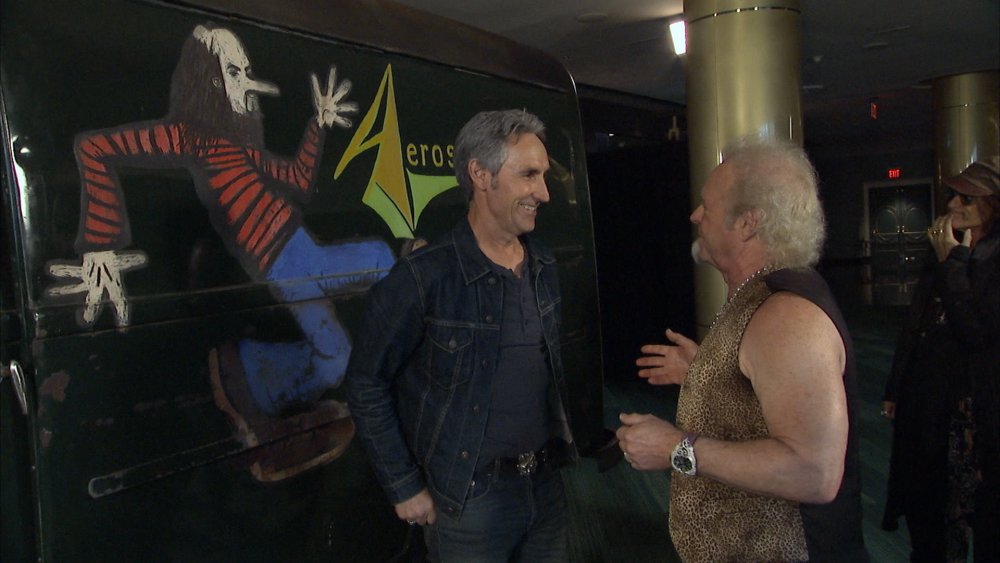 History
Some fans aren't convinced that the Aerosmith find was a real score at all. American Pickers is known to plant big-ticket items to help make the show more exciting. They're searching through "one man's trash" trying to turn into gold, after all — they need to liven things up once in a while. Reddit users are claiming that American Pickers may have had a deal with Aerosmith to do a cross-over for a beneficial hit to their ratings. They say that meeting Aerosmith in Vegas at that particular time was suspicious, since the band was opening a show around the same time.
"It was basically a commercial for Aerosmith put as a plot point in the show," one user says. Sure, that could be true. The thing that has us wondering is that they didn't try to act like they'd found the van by happenstance. Mike and Frank were up front about the call they'd previously received that told them exactly where and what the van was. The band and the show both claim the van is the real deal. And, hey, even if it was a fake, it still made for an exciting episode of American Pickers.