Murder Mystery 2's Official Trailer Has Fans Pumped To See Adam Sandler And Jennifer Aniston Back In Action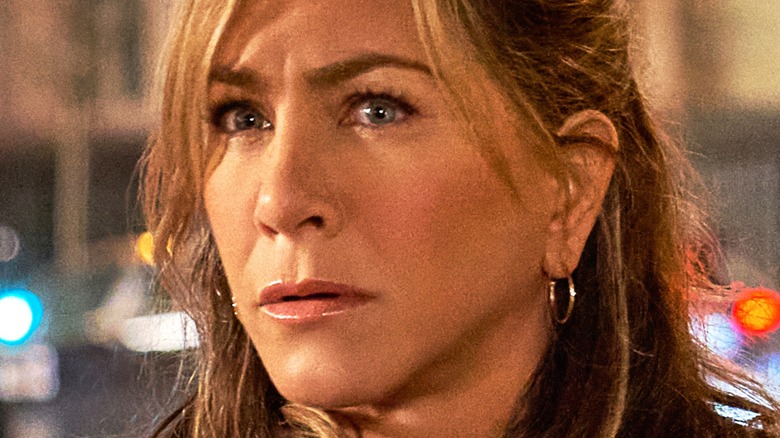 Netflix
The mystery genre has always been popular, but lately it's experiencing a renaissance thanks to some unique new stories. Peacock has the love letter to '70s mysteries that is "Poker Face," while Hulu has the Steve Martin/Martin Short vehicle "Only Murders in the Building." Not to be outdone, Netflix is taking on its rivals with some whodunits of its own. "Glass Onion" proved to be a hit over the holidays as it became a social media talking point, and even brought in an Oscar nomination for best-adapted screenplay. Now, more mysteries await with the arrival of "Murder Mystery 2."
The first "Murder Mystery" outing centers on a husband and wife taking a European vacation. An unexpected meeting places the pair on a yacht where a murder occurs, and their quest to solve the case takes them to Monaco and Italy. Starring Adam Sandler and Jennifer Aniston, "Murder Mystery" turned out to be a hit for Netflix, with over 30 million accounts estimated to have watched over three days in 2019 (via @NetflixIsAJoke on Twitter).
Aniston and Sandler are teaming up again in "Murder Mystery 2," with the pair attending a very special wedding that soon turns into a crime scene. This time, viewers can expect them to travel to Paris as they try to save a friend. Naturally, fans have a lot to say about the duo and their love for the first film.
Fans love seeing Aniston and Sandler team up again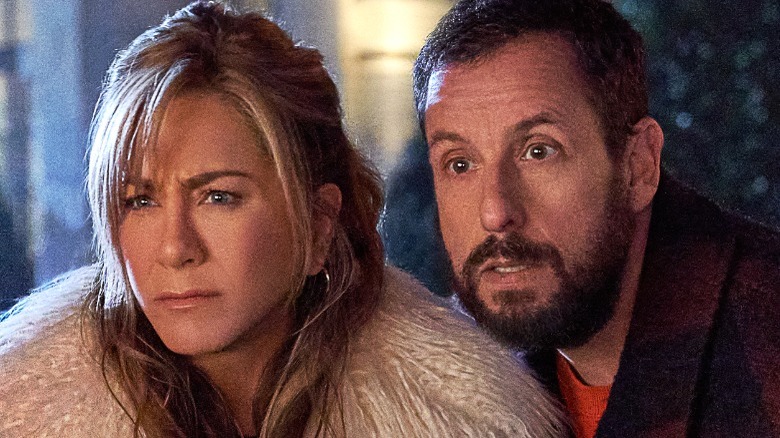 Scott Yamano/Netflix
Netflix has released its first look at the "Murder Mystery" sequel, and the trailer gives viewers a few hints as to what they can expect from this second outing. For one thing, fans can rest assured that the comedic tone which helped "Murder Mystery" become a hit just a few years ago is back in full force. "First one was silly but I enjoyed it a lot," wrote Reddit user porphyry16. They're not alone in their praise for the mix of genres. "The action, comedy and suspense all in one make me want to watch this ASAP," posted Twitter user @dariusogenyi.
Unsurprisingly, one of the movie's biggest draws has been its stars, Sandler and Aniston. "Jennifer Aniston and Adam Sandler are a power duo! Can't wait to watch Murder Mystery 2," Twitter user @jennaniiston wrote in a post. That's a sentiment shared by Twitter user @erieen, who also posted about the pair's chemistry. "I'm excited to see Adam Sandler and Jennifer Aniston again, they make quite a comedy duo." The actors previously starred together in 2011's "Just Go with It" before "Murder Mystery," and have been friends in real life for years.