Whatever Happened To LockerBones After Shark Tank?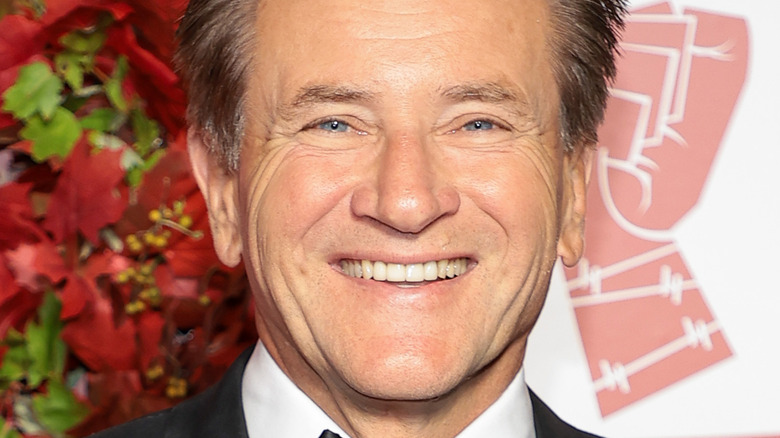 Dimitrios Kambouris/Getty Images
Plenty of entrepreneurs have gone on "Shark Tank" to pitch products geared towards kids, like PopUp Play portable playhouses or Space Traveler backseat dividers for long car trips. As of 2021, there are approximately 73.6 million children under the age of 17 living in the United States (per Statista). So, devising a product that kids like can mean big business.
Entrepreneurs Greg Cronin and Dr. Stephen Cochys appeared on "Shark Tank" Season 5 to pitch LockerBones, with their episode airing in January 2014. The LockerBones concept is a simple one. It's a set of adjustable shelves for school lockers. It's meant to help students with organization, and thus help them achieve a more successful school experience. At the time LockerBones appeared on "Shark Tank," it was made of wood, although its creators were considering manufacturing the design in plastic.
Their initial ask was for $175,000 in exchange for a 10% equity stake in their company. In the end, both Robert Herjavec and Lori Greiner were interested enough to offer Cochys and Cronin $175,000 combined for a 50% equity stake, with Herjavec and Greiner each taking 25% and Cochys and Cronin splitting the rest. Cochys and Cronin accepted with barely any hesitation.
So, how is LockerBones doing today?
LockerBones got into Staples, but it couldn't maintain the momentum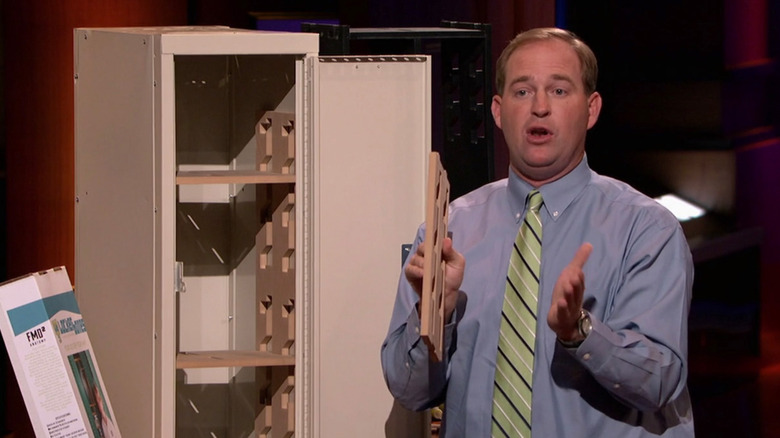 ABC/Hulu
First, some context. LockerBones started as a particularly small business. By the time of their "Shark Tank" appearance, Cronin and Cochys had only done a pilot program at Cronin's daughter's school, which sold just 500 units. This prompted Amazon to offer Cronin and Cochys a contract to supply 10,000 LockerBones made of wood, but Cronin and Cochys didn't have the capital to secure the necessary inventory. They were also considering requests from Office Depot and Staples to manufacture LockerBones in plastic.
For Herjavec, since Staples controlled 30% of the school supply market (as of 2014), it was a no-brainer to commit to the plastic design and do business with the big box retailer. That's what Cronin and Cochys did–but they didn't need the sharks' help to do it. Just days after their "Shark Tank" appearance, Staples contacted Cronin and Cochys to invite them to participate in that year's Back to School program, which made LockerBones available for sale at Staples.
"Staples has a business development, forward-thinking part of the business that focuses on innovative products and new offerings. Being able to work within Staples, to utilize resources like that, has been very impressive," Cronin told Staples.com. "While 'Shark Tank' was a great success for us, Staples has moved us along faster and further than the sharks would ever have time to do."
Unfortunately, it doesn't look like LockerBones was able to sustain that success. As of 2023, the products are no longer available on Staples or Amazon (where the plastic version eventually did go on sale), and the company's social media has been silent since 2018.