Whatever Happened To Space Traveler After Shark Tank?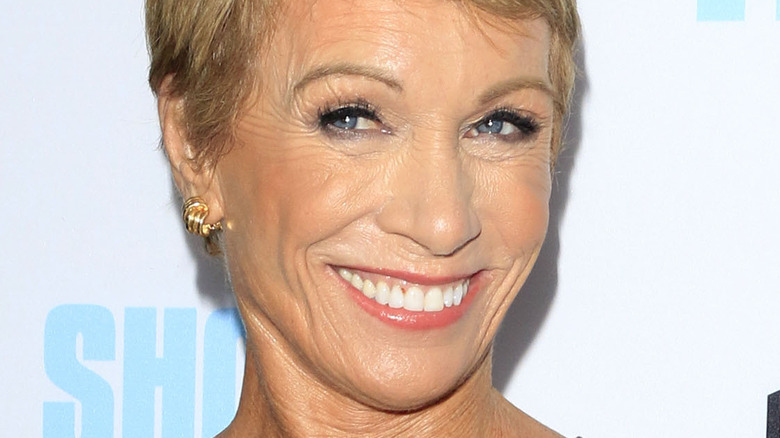 Kathy Hutchins/Shutterstock
During its 14 seasons, (with Season 15 premiering this month), "Shark Tank" has seen dozens of products geared toward children. Some, like Pair Eyewear, went on to become multimillion-dollar businesses. Others, like PopUp Play, have since gone defunct.
Then, there's Space Traveler. It's perfect for any parent who's had the misfortune of trying to keep kids entertained on a long car trip. The Space Traveler is a nylon tent-like device that physically separates unruly kids from each other.
Entrepreneurs and moms Rachel Lincoln and Krissy Prusky appeared on "Shark Tank" Season 11 to pitch the Space Traveler. They asked for $100,000 in exchange for a 33.3% equity stake in their company. The pair were only able to entice one shark to make a bid: Barbara Corcoran. She offered the same deal, but with an additional royalty sharing agreement for $2 on every unit sold until Corcoran made her investment back. Lincoln and Prusky immediately accepted and left the tank happy.
But how is Space Traveler doing today?
Space Traveler appears to be grounded indefinitely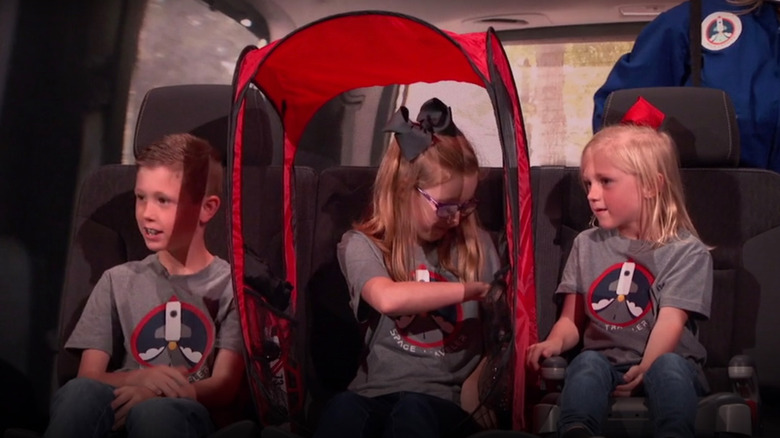 ABC/Hulu
Unfortunately, it looks like the "Shark Tank" appearance didn't give Lincoln and Prusky the fabled "'Shark Tank' bump" that many companies enjoy. While the official Space Traveler Instagram account did announce in December 2020 that the company had sold out of all its stock, it hasn't restocked its wares since, and the product isn't currently available anywhere.
The Instagram account's last post came in January 2021. At that point, Lincoln and Prusky announced a new business venture, a web series called "Merch Mamas" in which they interview their fellow "mompretreneurs."
It's worth noting that timing may have played a factor in all this. At the time of their appearance, the Space Traveler only existed in prototype form, and they hadn't done any sales. On top of that, the episode aired in March 2020, just as COVID-19 was reaching pandemic conditions in the United States. We all remember how the pandemic virtually ended vacation traveling for more than a year–and the Space Traveler is entirely predicated on travel.
Space Traveler might not be around anymore, but for many, just getting on "Shark Tank" is an accomplishment unto itself.