American Way: John Ridley To Adapt Own Comic Series For Film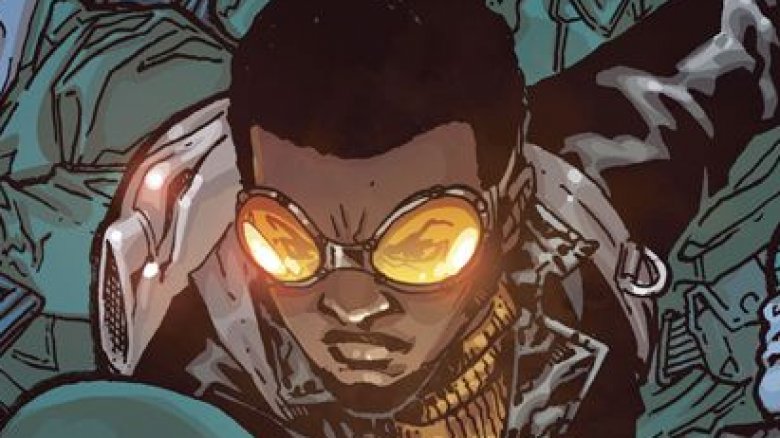 Vertigo
Comic books are movies, now — that's The American Way.
John Ridley, the many-talented writer, director, and producer behind the TV series American Crime, Guerrilla, and Barbershop is getting the chance to do something most writers only dream of — adapt his own written material for film.
According to The Hollywood Reporter, the Academy Award-winning filmmaker and artist has been chosen to write and direct an adaptation of his comic book series The American Way, which is published by DC's Vertigo imprint.
Specifically, Ridley will be adapting the second volume of stories, known as The American Way: Those Above and Those Below, which began publication in 2017. 
The original series, just called The American Way, was released in 2006 for DC's Wildstorm imprint.
Ridley will work on the project for Blumhouse, the small horror studio that was responsible for such successes as Get Out, Sinister, Insidious, and many more.
Ridley won his Oscar for adapting the book 12 Years a Slave for film, indicating he is uniquely talented at bringing narrative stories first published in another medium to the screen. Here, he'll have an almost-unprecedented advantage over other auteurs in his field, shepherding his story from conception, to page, to bookstores, then back to page, and onward to the screen. It sounds exhausting. 
The only similar story we've heard recently involves comic artist Frank Miller, who is currently working with Tom Wheeler on a book and a TV series for Netflix, both called Cursed.
The American Way is a limited series which imagined the Civil Rights movement and America's horrid history of racial injustice through the eyes of superheroes, with controversy kicking off when a black hero called the New American is given a position on a premier team of superheroes in the early 60s. 
The sequel series, Those Above and Those Below, picked up the narrative ten years later, finding the world having turned its back on superheroes as a concept. Many of the heroes from the previous story have retired — except for Jason Fisher, the once-and-future New American.
No release date or casting information has yet been revealed for the movie version of The American Way, but this certainly sounds like one to keep an eye on. We'll keep you posted as news develops.