Sean Gunn Thanks Casting Director Jami Rudofsky For Landing Him A Second Gilmore Girls Role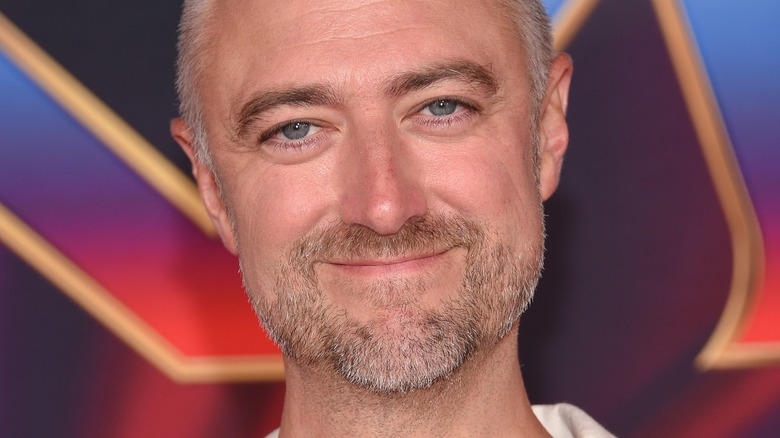 DFree/Shutterstock
There aren't many TV shows from the 2000s that remain as popular as "Gilmore Girls." The series, created by Amy Sherman-Palladino, made TV stars out of its leads, Alexis Bledel and Lauren Graham. However, while Bledel's Rory and Graham's Lorelai were the heart and soul of "Gilmore Girls," they weren't the show's only memorable characters.
As has been the case for all of Sherman Palladino's shows, one of the most appealing aspects of "Gilmore Girls" was its ensemble cast of quirky supporting characters. With that in mind, most fans would likely agree that the series never truly introduced any characters who were more unique than Kirk (Sean Gunn). An eccentric busybody who spent his days working several odd jobs around the series' central fictional town, Stars Hollow (which had real-life inspiration behind its creation), Kirk made his screen debut early on in "Gilmore Girls" and went on to become one of the show's most prominent supporting characters.
However, some fans might not know that Kirk almost wasn't played by Sean Gunn. As a matter of fact, if it weren't for one ingenious casting director, Gunn's iconic "Gilmore Girls" role likely would have ended up going to another actor altogether.
Sean Gunn wasn't supposed to play Kirk on Gilmore Girls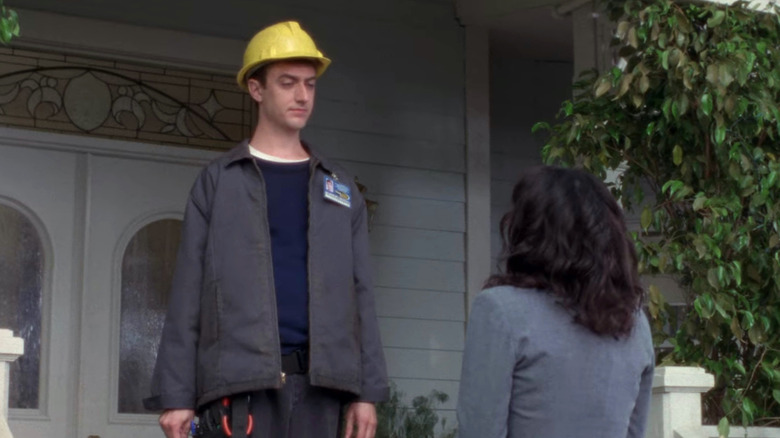 The WB
"Gilmore Girls" star Sean Gunn was advised by his agent against auditioning for the show. Luckily he didn't listen and made his first appearance in the series during its second episode. The future "Guardians of the Galaxy" star appears briefly in the episode titled "The Lorelais' First Day at Chilton," when he shows up at Lorelai Gilmore's house unannounced to install DSL. In the scene, Gunn introduces himself as "Mick" and reveals that he was hired for the job by Lorelai's mother, Emily (Kelly Bishop). According to Gunn, his brief appearance as Mick was initially supposed to be the only time he appeared on "Gilmore Girls."
"It was just one audition for the role of a DSL installer on one episode of 'Gilmore Girls.' My agent at the time recommended that I pass on the audition," Gunn recalled during a 2017 interview with Entertainment Weekly. The actor admitted that he ultimately chose to take the audition against his agent's advice because he liked the scene he was given.
Fortunately for him, it wasn't long after he filmed his appearance as Mick that "Gilmore Girls" creator Amy Sherman-Palladino needed an actor like Gunn again. "Amy was casting another role and said, 'Get me a guy like that guy who played the DSL installer,'" Gunn revealed. "I'll always be grateful to Jami Rudofsky, the casting director, who said, 'Why don't we just hire that same guy again?' I guess Amy thought it was a pretty cool idea."
Sherman-Palladino took such a liking to Gunn's performance that he quickly became one of the most notable recurring characters "Gilmore Girls" ever introduced. The rest is, as they say, history.
Sean Gunn has worked with Amy Sherman-Palladino multiple times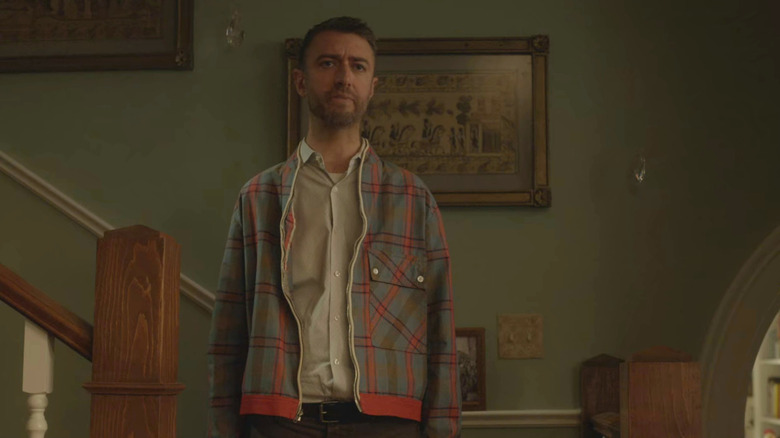 Netflix
In case his evolution from one-time guest star to recurring cast member wasn't impressive enough, it's worth noting that Sean Gunn's creative relationship with Amy Sherman-Palladino didn't begin and end with "Gilmore Girls." Several years after that show ended in 2007, Gunn went on to appear in two episodes of Sherman-Palladino's short-lived follow-up TV series, "Bunheads."
Years later, Gunn and Sherman-Palladino worked together again on "Gilmore Girls: A Year in the Life." Gunn appears in nearly all four of the revival's installments as Kirk, a character who didn't seem to lose any of his strange quirkiness in the years between when "Gilmore Girls" originally came to an end and when it was brought back by Netflix.
Reflecting on his role in "Gilmore Girls," Gunn told Entertainment Weekly in 2017, "It's really been the strangest job. It's the kind of thing you could never ever predict." Notably, when he was asked by Yahoo TV in 2016 if he'd ever be willing to reprise his role as Kirk again, Gunn also said, "I do think that if the demand is there from the fans, then I think it's a question of money and schedules. I think that we all enjoy doing it. I would like to think that Kirk isn't gone forever, but you never know."
Based on his return in "A Year in the Life," as well as his appearances in "Bunheads," it seems safe to say that Gunn's performance as Kirk made quite a lasting impression on his former "Gilmore Girls" boss. Of course, he and Sherman-Palladino might never have built such an intense creative relationship together had it not been for Jami Rudofsky.