Gilmore Girls Star Sean Gunn's Agent Advised Him Against Auditioning For The Show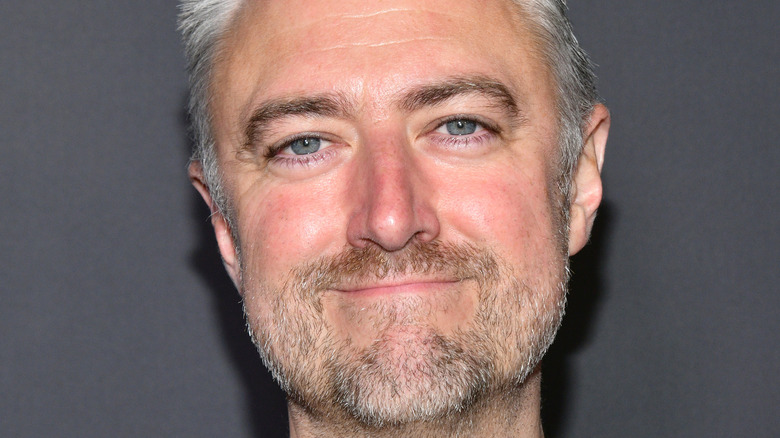 Araya Doheny/Getty Images
In the modern day, Sean Gunn is a household name recognized the world over. He has contributed to some of the biggest blockbusters of recent years, from Marvel Cinematic Universe installments like both "Guardians of the Galaxy" films and "Avengers: Endgame" to the DC ensemble film "The Suicide Squad." Evidently, the brother of famed director and DC Studios figurehead James Gunn has done rather well for himself, though he didn't start out working on such high-profile productions. He had to earn his way there, taking whichever roles came his way that he felt inclined to try.
As he increased his stock at the movies, Gunn also tried out some television roles as a means of filling out his filmography. After adding a few credits to his résumé, he became a frequent face on the ever-relatable "Gilmore Girls" — a series that gave him no shortage of things to do. He took on the parts of Mick and a guy with a swan before joining the cast full-time as Kirk Gleason, which he stuck with from Season 1 to Season 7 (via IMDb). It was great exposure for a rising acting talent and surely it opened doors for him across the entertainment world, but Gunn could've wound up passing on the gig altogether.
According to the actor himself, his agent at the time advised him not to audition for "Gilmore Girls."
Gunn figured it couldn't hurt to give the audition a try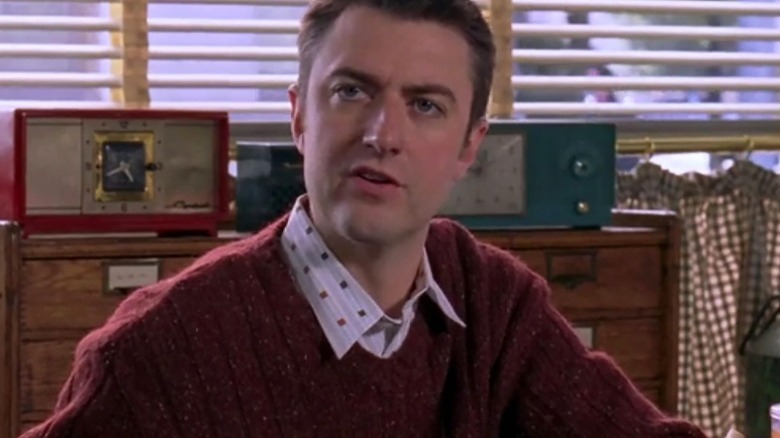 The CW
Back in 2017, Sean Gunn chatted with Entertainment Weekly about his career so far, primarily discussing his adventures in the MCU. However, he also took a moment to reflect on his roots, recalling that had he listened to his agent, he likely wouldn't have enjoyed a lengthy, over 100-episode stint on "Gilmore Girls." "My agent at the time recommended that I pass on the audition. I guess it was because it was a 'co-star' and not a 'guest star' role, or something silly like that," Gunn shared, adding that he went ahead with the audition and didn't think much of it. Fast forward a bit, and "Gilmore Girls" creator Amy Sherman-Palladino and casting director Jami Rudofsky kept bringing him back, resulting in Kirk Gleason becoming a series regular.
Given the chance to take Kirk and make the character his own, Gunn went all-out to make the most of the opportunity. Although, fate must've had something to do with it, seeing as Gunn found crafting the persona to be rather easy, as he said in a separate interview with Entertainment Weekly. "In terms of what an oddball Kirk is, that just grew at some point. I don't know where that comes from. It made sense to me somehow," explained Gunn, who also credited Sherman-Palladino's writing as a big reason for Kirk Gleason becoming such a standout. Gunn told the publication, "I like physical comedy and I like precise old-school comedy, and I think that's what Amy [Sherman-Palladino] likes as well, and she writes incredibly well for that."
Looking back, it's fair to say that it's a good thing Sean Gunn took that audition. The show benefitted from his take on Kirk Gleason, and his career benefitted from his appearance on a show as big as "Gilmore Girls."