Annie Wersching's Resume Was Stacked With The Biggest Procedurals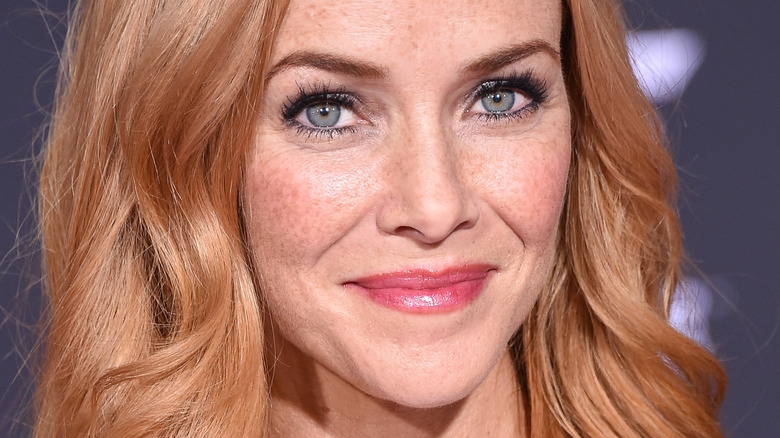 DFree/Shutterstock
The television industry was rocked by the news that Annie Wersching passed away from cancer today (per Deadline). The love from her family and friends continues to pour out over social media as we mourn the loss of an actress that made considerable contributions to many huge franchises and appeared on dozens of shows that became cornerstones of mainstream culture.
She appeared in massive properties, such as Amelia Joffe on the long-running soap opera "General Hospital," and as the mild-mannered FBI agent who turned out to be vicious undercover operative Renee Walker in later seasons of the Kiefer Sutherland thriller, "24" (per IMDb). Some of her biggest credits saw her as the villainous antagonist Lily Salvatore in 18 episodes of the immensely popular supernatural drama, "Vampire Diaries." She also appeared in "Star Trek: Picard" as the Borg Queen. 
When we lose an incredibly talented artist, it is only natural that fans look back at their career to reflect on the impact they had on their industry. With Annie Wersching, one of the more surprising aspects of her career became clear on reflecting on her career. She had a significant impact on a very specific genre on TV.
A long list of procedurals decorated Wersching's career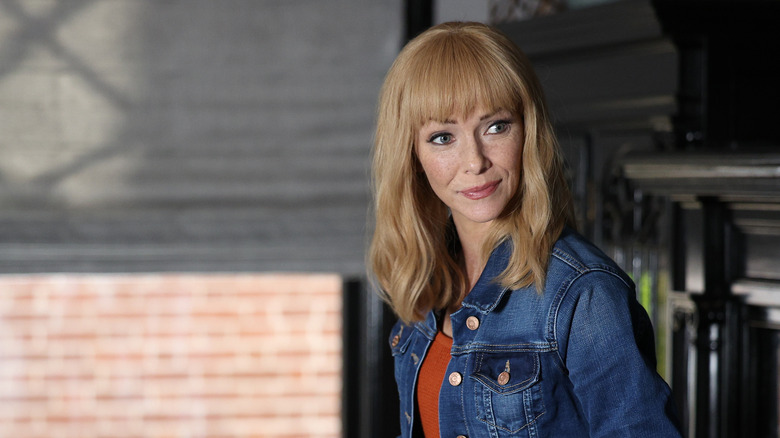 ABC/Raymond Liu
Annie Wesching has an alarming number of appearances on police procedurals, playing many characters with nefarious plots and ploys. After finishing her two seasons as Renee Walker on "24," she spent 2010 and 2011 appearing on "CSI: Crime Scene Investigation," "NCIS," "Rizzoli & Isles," and "Hawaii Five-0." The next two years saw her take part in "Body of Proof," "Dallas," and "Blue Bloods."
In 2013, she also appeared as a villain who matched wits with Nathan Fillion. She showed up in three episodes of the series, with Fillion discovering that she was a doctor who fell for a serial killer in prison before becoming his partner on the outside. She seemed to find her love for the villainous side as she then appeared as an antagonist in "Vampire Diaries," "Timeless," and "Runaways." Finally, she appeared in another Nathan Fillion police procedural, "The Rookie."
Her final role as Rosalind Dyer in six episodes of "The Rookie" saw her as maybe the most maniacal of her characters. She took on the serial killer role this time and became one of the most influential villains of the show. When asked by Crooked Forest who her favorite supervillain was, she said, "I think the best kind of villain is one that you feel for even when you know you shouldn't. Heath Ledger's Joker comes to mind...but there're so many good ones!" She certainly proved she knew how to create those villains.