Game Of Thrones' Kit Harington Knew Rose Leslie Was 'The One' During A Costume Fitting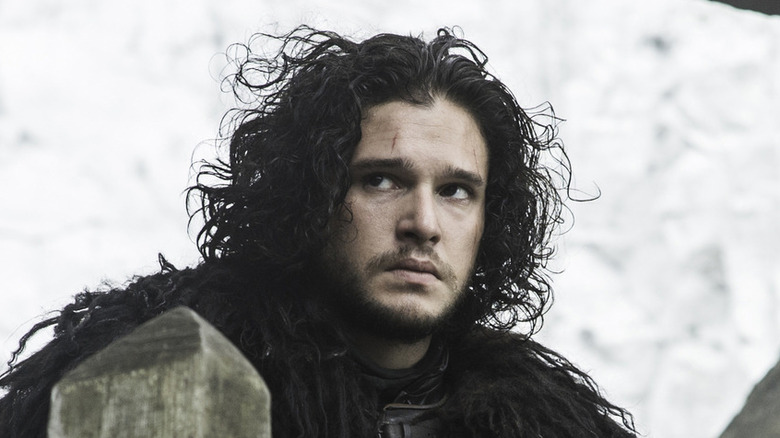 Helen Sloan/HBO
Many couples came and went on HBO's "Game of Thrones", being that the 'went' part was usually attributed to an untimely and often devastating demise of one or both lovers. Among these, one stands out as having the most palpable chemistry, due to the fact that the actors were falling in love with each other in real life before our very eyes. These two actors are Kit Harington and Rose Leslie, who respectively portrayed the honorable Jon Snow and the feisty wildling Ygritte.
A love story that was beautiful just as it was tragic, Jon and Ygritte did not, unfortunately, survive the harsh and brutal world of Westeros. However, that is quite all right because Harington and Leslie's love story has endured. If you're a real "Game of Thrones" fan you likely do know at least a little bit about Harington and Leslie's romance. However, you may not know how it all started.
For Harington, it was love at first biscuit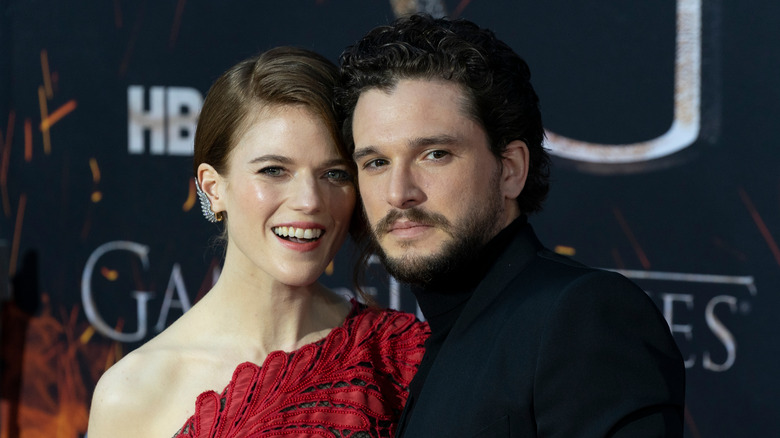 lev radin/Shutterstock
Funnily enough, it all started with a cookie. According to Insider, quoting Harrington at a fan convention, the actor revealed where and how he met his future wife, who joined the cast of "Game of Thrones" in Season 2, which premiered in 2012.
In the actor's words: "We first met having a costume fitting. "I remember she offered me a ginger biscuit and I went, 'Yes please!' I remember coming back home and saying to my best friend like, 'Oh God, I think I found the one.'"
It seems he was not mistaken. Leslie and Harington have been married since 2018, and now have a son. In the same article by Insider, Harington added about the delightful experience of falling in love with Leslie "There is nothing better in life than falling in love with the person you are in love with on-screen. It's just astonishing. Sorry to be smushy. But you fall in love and you never get that initial giddy feeling back, but you'll have moments when you fall in love with each other again. The other day I reminded her of it — every time we think about it, we grin." 
Thankfully, our world is less unforgiving than Westeros, and the couple's fate contrasts starkly with Jon and Ygritte's.