Tulsa King Viewers Are Split On Whether The Series Is Good, Bad, Or Just Sly-Riffic Fun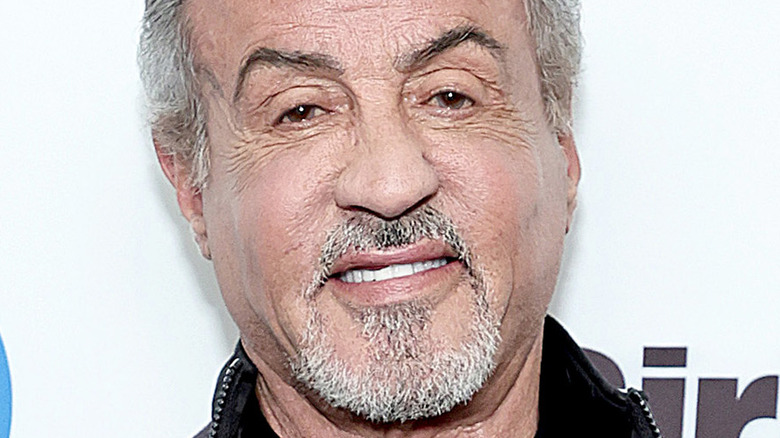 Jamie Mccarthy/Getty Images
Sylvester Stallone remains a relevant box-office draw today with 50 years of longevity in show business. To many fans, Sly will always be associated with the Italian Stallion, underdog Rocky Balboa, and the misunderstood killing machine John Rambo. Even though the majority of Stallone's career was spent working in the movie industry, the thespian did accumulate a smattering of television work over the years, including guest appearances on "Police Story," "Kojak," and "Las Vegas." Now, Stallone is changing his own negative perceptions of episodic TV and, subsequently, tackling the lead role on the Paramount+ streaming series, "Tulsa King."
"At one time, when you were on TV, you realize, 'Oh, boy, I guess I'm genetically flawed,' you know?" Stallone revealed in an interview on "CBS Sunday Morning." "Things have changed now. Now, it's just the opposite. Your best actors are streaming." Stallone's character, Dwight Manfredi, is a capo in the Invernizzi family who has rotted in prison for 25 years. Manfredi, also known as "The General," expects to be rewarded for his silence surrounding the murder he was put away for, but, instead, Dwight is livid to find himself relegated to taking over an unwanted turf located out west in Tulsa.
Critics currently give "Tulsa King" a 78% rating (per Rotten Tomatoes), but the show's audience score of 91% indicates fans are having even more fun watching the East Coast "General" stuck in his Oklahoma exile. But are streamers really sold when it comes to "Tulsa King's" watchability?
The good, the bad, and the Sly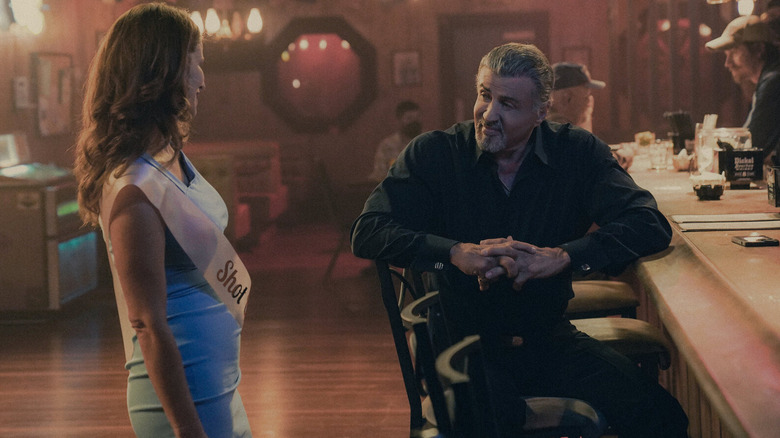 Paramount
"Tulsa King" is winning over the majority of viewers and critics, and Internet Movie Database users are currently giving the streaming series an 8.2/10 (per IMDb). Naturally, opinions will vary, and divisive social media posts are the norm. For example, some "Tulsa King" enthusiasts are simply on board because Sly is starring in the lead role. "Love the show, especially Stallone of course," u/Sea-Fudge-4681 posted on Reddit. "His one-liners – the grasshopper comparison, his driving test, and his apricot jelly mistake, all had me laughing my ass off."
Another Sly follower quickly spoke up in support of the actor. "I suppose I turned to this because of the draw of seeing Stallone in something other than a feature length movie," u/ThreeSnowshoes shared. "I've always wanted to see him in anything but a "Rocky" movie." Other "Tulsa King" followers like the show based on its own merits, but they're quick to point out its flaws, too. "It's not the best show, but it's one of my favorite shows right now," u/swegeroni wrote. 
"I personally enjoy the fun banter between all of the characters," u/swegeroni continued. For other viewers, "Tulsa King" resembled rubbish but somehow remained watchable. "This show is HORRENDOUS," u/TattooIt2 wrote. "But I'll keep watching." In the end, the popularity of the crime drama prompted Paramount+ to greenlight a Season 2 (per Deadline), and "Tulsa King" spin-offs are a distinct possibility.