Why Is Netflix's You People Getting Roasted By Critics?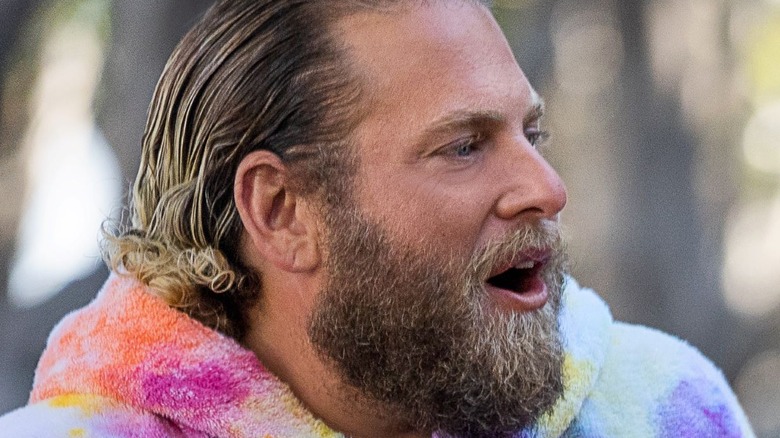 "You People," the new romantic comedy from director and co-writer Kenya Barris and star and co-writer Jonah Hill, has a tremendous comedic pedigree among its cast and crew. In addition to Barris and Hill, you have a roster full of comedy ringers like Julia Louis-Dreyfus and the legendary Eddie Murphy. They come together for a modern update on the "Guess Who's Coming to Dinner" formula and the added difficulties brought about by the main character's parents. Lauren London, Nia Long, David Duchovny, Sam Jay, Elliott Gould, and Rhea Perlman round out the cast.
The trailer even gave many viewers pleasant flashbacks to "22 Jump Street," so it would have been reasonable to assume that now that the film has hit Netflix, all that remained was for the praise from critics and audiences to come rolling in.
But that doesn't appear to be happening. Despite all the promise shown with the project, the early response to "You People" is dismal. Its Rotten Tomatoes critics score sits at an upsetting 45%, and its audience score isn't much better, at 48% as of this writing. What went wrong?
Critics are taking aim at what they see as its timidity and toothlessness regarding its subject matter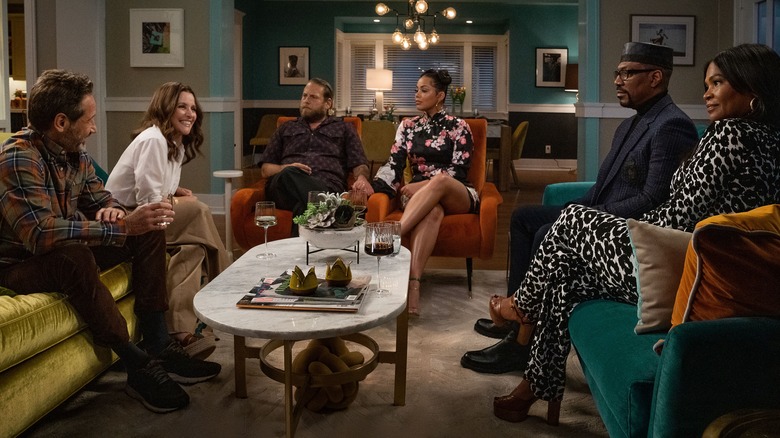 Odie Henderson of the Boston Globe didn't mince words on how the film compares to its classic touchtone: "'You People' is so tame in its take on race that it makes 'Guess Who's Coming to Dinner' look like Spike Lee's 'BlacKkKlansman.'" Radheyan Simonpillai of CTV's This Morning was even more pointed: "In a movie where Jonah Hill and Kenya Barris process white privilege and affection for Black culture, the Black characters are treated with less generosity." And in Michael Phillips of the Chicago Tribune's opinion, Eddie Murphy is nearly single-handedly saving the film from complete disaster: "Without Murphy's deadpan, steely reactions to the latest affront, 'You People' would be all strain and little gain."
One of the most scathing reviews of the film comes from Kyndall Cunningham of The Daily Beast, who goes so far as to say the film is "totally irrelevant" and gives it the "Skip This" label. And while the film has received some positive critical notices as well, they are outweighed by the negative.
Over on Twitter, you can find plenty of tweets from viewers saying they enjoyed "You People," but overall, the response seems to reflect the film's mediocre audience score. "'You People' is a horrible piece of sh** + waste of good actors with bad script/archetype misfires," tweeted @dapwell. "Felt like when 900 yr old Tom Wolfe thought writing a book from the perspective of a college freshman girl was a good idea. Also, Lauren London didn't get a single funny line."
"You People" is now streaming on Netflix, so you can see for yourself whether it's deserving of the roasting it's gotten from critics and audiences so far.