Jonah Hill's You People Trailer Is Giving Fans 22 Jump Street Flashbacks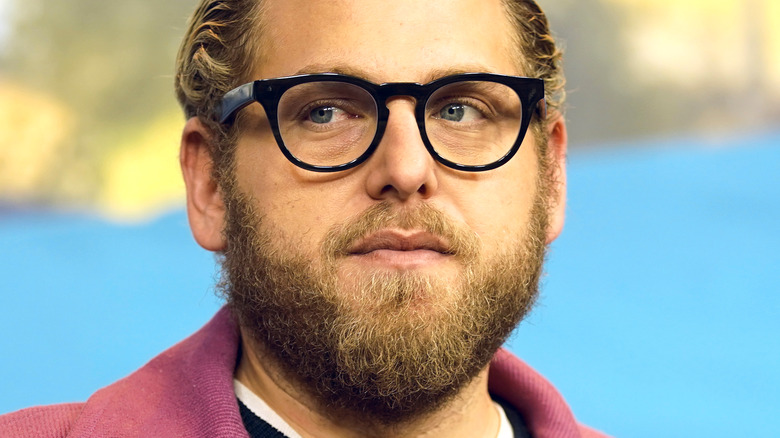 Denis Makarenko/Shutterstock
In the new teaser trailer for "You People," Jonah Hill pulls off his usual awkward schtick, playing the bumbling young man wanting to marry the daughter of a character played by an intimidating Eddie Murphy. In an interview with Complex, director Kenya Barris — who is also known as the creator of the ABC sitcom "Black-ish" — talked about what it was like to develop the movie with Hill. "It was great," Barris explained. "He's so funny. And he's been in that [Judd] Apatow camp, in the [Adam] McKay camp, and all those camps. He's a comedy genius and we have really, really, really leaned into like, for us, like let's just try to push this, and let's try to make something that feels new and fresh and it feels like takes off from where those guys were at. And now speaks to more where we want to be at."
But not everyone thinks "You People" looks new and fresh, such as Twitter user @imnotchase, who complained that Barris only writes about the plight of biracial people. It's often said that writers should write what they know, and this seems to be a topic important to Barris. Still, maybe fans wish he would write about something else he knows, especially as one of his last projects on the subject, the "Black-ish" prequel "Mixed-ish," was canceled by ABC last year for low ratings after only two seasons (per Deadline).
There's another way that the trailer doesn't look new and fresh to everyone on social media, with some people pointing out that "You People" has uncanny similarities to one of the main plotlines in one of Hill's previous movies, "22 Jump Street."
Jonah Hill has bad luck with girlfriends' fathers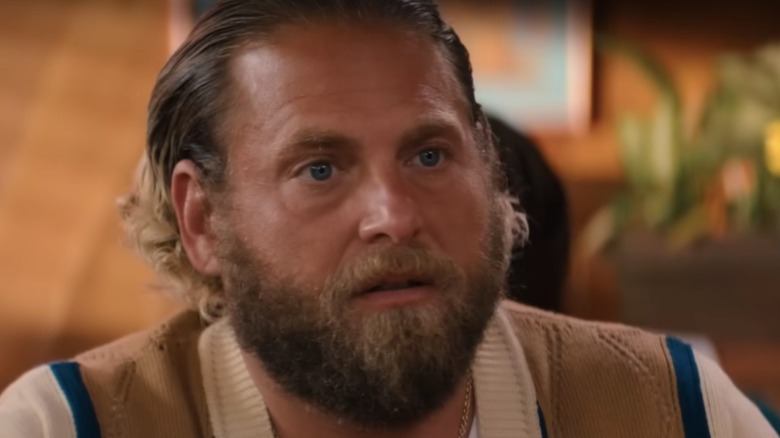 Netflix/YouTube
As many pointed out, the trailer for "You People" shares certain similarities with the plot of "22 Jump Street," the popular sequel to "21 Jump Street." In that movie, Schmidt (Jonah Hill) and Jenko (Channing Tatum) are sent undercover at a college, and Schmidt meets a girl and sleeps with her. He then brags about it to his unit, including his captain, Captain Dickson (Ice Cube), only to find out when he meets his girlfriend's parents that he's actually dating the captain's daughter. What follows is a very tense dinner scene in which Dickson angrily grills Schmidt over his relationship with his daughter.
Fans saw some similarities between the plot of "22 Jump Street" and the trailer for "You People," namely that it involves Hill playing a white man dating a Black woman and encountering the woman's upset father. In a thread about the trailer in the r/movies subreddit, u/tossedsaladdressing claimed, "Entire movie is a reused joke from 21 jump street [sic]." User u/lethrowaway4me agreed, chiming in with "I kept thinking, why not just get Ice Cube back?"
There are differences, of course, between the two films. In "22 Jump Street," Hill's character was unknowingly bragging about sleeping with the captain's daughter to the captain himself, making for a much more awkward situation when they met. In "You People," on the other hand, Murphy's character seems to just be an overprotective father. Still, while it's not the exact same plot, it's easy to see why people got a vaguely similar vibe from the scene, especially given it was the same actor.