Bernie Mac Ended His Career With A Flop Instead Of A Bang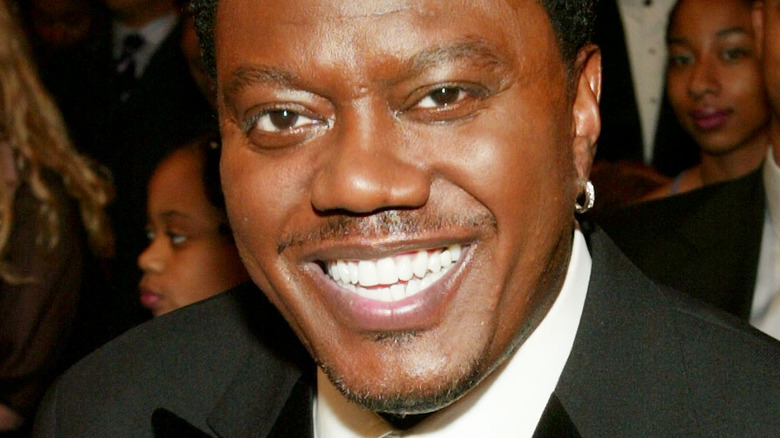 Frank Micelotta/Getty Images
Bernie Mac emerged as one of the preeminent voices in the world of stand-up comedy in the mid-'90s. With his boisterous personality, no-nonsense delivery, and a fashion style that oozed cool, it wasn't long before Mac was selling out comedy shows and landing roles in major motion pictures.
Mac even went on to garner himself his own comedy series on Fox with "The Bernie Mac Show." Sadly, though, this was one of the many roles complicated by Mac's increasing health issues, as the actor dealt with inflammation from a condition called sarcoidosis. In 2008, during a three-week stint in the hospital with the condition, Mac passed away suddenly after going into cardiac arrest.
Still, the actor left a long legacy of memorable parts in such movies as "Friday," "Charlie's Angels: Full Throttle," "Ocean's Eleven," and "Bad Santa." Unfortunately, the performer's final role didn't live up to the pedigree he established in these more flattering examples.
Bernie Mac's co-starred with Robin Williams in his final film, Old Dogs
Bernie Mac's final credited role was in the 2009 family comedy "Old Dogs" (via IMDb). The film follows Dan Rayburn (Robin Williams) and his friend and business partner, Charlie Reed (John Travolta), as they come to terms with the surprise revelation that Dan is the father to twins from his ex-wife Vicki (Kelly Preston).
Mac played children's entertainer Jimmy Lunchbox in "Old Dogs," a friend of Charlie's who agrees to help Dan connect better with his kids. Of course, as would be expected in this kind of movie, the plan blows up in their faces due to a technical malfunction. The movie, released more than a year after Mac's death, was almost universally panned, with it landing a brutal 5% from critics on Rotten Tomatoes.
Audiences were a little kinder, giving "Old Dogs" a 44%, but the general reception to the comedy still seems to be pretty cold. Producers look to be the only real winners from the project, as it did manage to bring in more than $96 million globally against a $35 million budget (via IMDb). Still, as the final bow for a prolific performer and entertainer like Mac, the movie is definitely a rough note to go out on.