The Last Movie Bernie Mac Was In Before He Died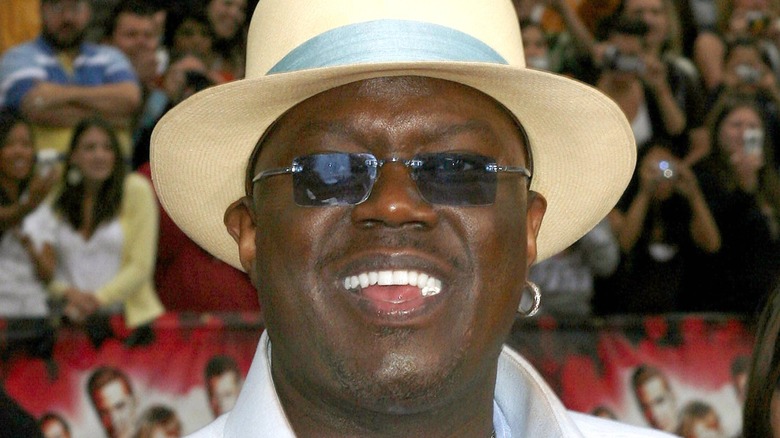 Tinseltown/Shutterstock
On August 9, 2008, loved ones, fans and most of Hollywood mourned the untimely loss of comedic legend Bernie Mac, who passed away at the age of 50 due to complications from pneumonia. After fighting to breathe and being resuscitated twice (via People), Mac succumbed at 2 a.m. at a hospital in his hometown of Chicago, with his wife of 30 years, Rhonda, and daughter Je'Niece by his side. Mac was diagnosed with sarcoidosis, an inflammatory lung condition, in 1983. Though he was in remission, his condition and a new medication ultimately compromised his immune system, which led to infection.
After appearing in "The Original Kings of Comedy" in 2000 alongside Steve Harvey, Cedric the Entertainer, and D.L. Hughley, Mac became a force to be reckoned not only on stage but also in film and television. From 2001 to 2006, over the course of five seasons, Mac starred in Fox's "The Bernie Mac Show," a sitcom that chronicled married couple Bernie and Wanda as they reluctantly raised his sister's three children while she went to rehab. The show was loosely based on actual events, as in real life, Mac took care of his teenage niece and her daughter (via The New York Times).
Simultaneously, Mac was making a name for himself on the big screen as he portrayed Frank Catton in "Ocean's Eleven," "Ocean's Twelve" and "Ocean's Thirteen." At the time of Mac's death (via MTV News), his "Ocean's" co-star George Clooney said, "The world just got a little less funny. He will be dearly missed." Mac also delved into animation and voiced Zuba in "Madagascar: Escape 2 Africa."
Prior to his death, Mac was able to lend his talents to one final movie and work alongside an A-list cast of actors.
Old Dogs was Bernie Mac's final movie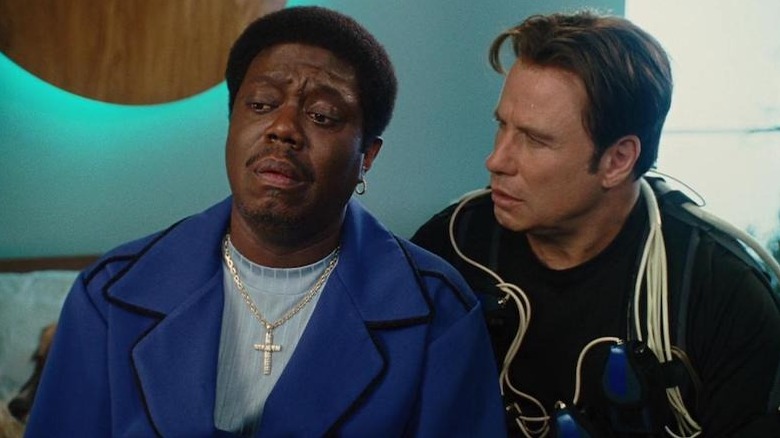 Walt Disney Studios Motion Pictures
Just before he left this world, Bernie Mac enjoyed one last project – portraying children's performer and puppeteer Jimmy Lunchbox in the comedy "Old Dogs," which stars John Travolta and Robin Williams as single, middle-aged friends who unexpectedly find themselves taking care of twins. In his act, Jimmy Lunchbox entertains using a colorful group of "Muppets" supplied by Jim Henson's Creature Shop.
In addition to this trio, "Old Dogs" features a star-studded lineup of Seth Green, Lori Loughlin, Rita Wilson, and Matt Dillon, as well as Travolta's daughter Ella Bleu and his late wife Kelly Preston.
Sadly, "Old Dogs" wasn't released to the public until November 25, 2009, over a year after Mac's death. Though he couldn't see the fruits of his labor, audiences were able to relive what Mac did best — make people laugh. Currently, "Old Dogs" remains a lighthearted and feel-good experience for viewers, but in a bittersweet way since Mac, Williams and Preston are no longer with us.