Ian Somerhalder To Star In Netflix's New Vampire Drama Series V-Wars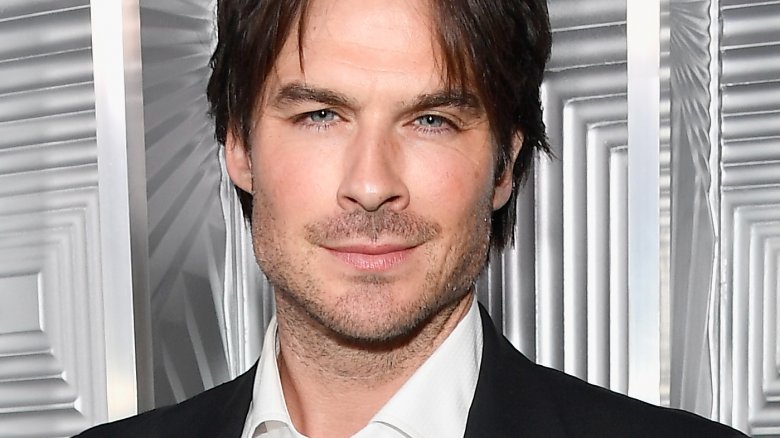 Getty Images
From one vampire show to another...
The Hollywood Reporter confirms that The Vampire Diaries alum Ian Somerhalder has been cast in Netflix's new vampire drama series V-Wars. The streaming service granted the project a 10-episode straight-to-series order on Monday, also announcing Somerhalder's casting as the central character, Dr. Luther Swann.
Based on the IDW Publishing franchise of the same name, written by New York Times best-selling author Jonathan Maberry, V-Wars centers on Dr. Luther Swann as he dives into a world of horrors when a mysterious disease ravages his best friend, Michael Fayne, and transforms him from an easy-going guy into a "murderous predator" who hunts other humans and feeds on their flesh and blood. "As the disease spreads and more people are transformed, society fractures into opposing camps pitting normal people against the growing number of these vampires," the series' description reads. "Swann races against time to understand what's happening, while Fayne rises to become the powerful underground leader of the vampires."
Not only will Somerhalder lead the whole shebang as Dr. Swann, he'll also act as a director on the first season of V-Wars (though it's unclear how many episodes he'll helm).
IDW Entertainment president David Ozer said in a statement at the time the news broke, "We could not have dreamed of a better choice than Ian Somerhalder to bring his keen understanding of this genre from his years of starring in The Vampire Diaries to lead the cast of V-Wars as Dr. Luther Swann and to be a creative force on this series, as well as to serve as a director this season. We are thrilled to partner with Netflix to bring the multifaceted world that Jonathan Maberry created to audiences worldwide."
Brad Turner (Human Cargo, 24, Stargate, Stargate Atlantis) is attached to direct the pilot episode of V-Wars and executive produce the series as a whole. William Laurin (Once a Thief, Aftermath) and Glenn Davis (1-800-Missing, Power Play) will serve as joint showrunners. IDW Entertainment and High Park Entertainment co-produce the series, with the former set to distribute V-Wars worldwide, excluding Canada. 
Netflix's ordering of V-Wars comes shortly after another streaming site, Hulu, passed on picking up a pilot for fellow IDW property Locke & Key. V-Wars marks Somerhalder's return to television following his eight-year turn as Damon Salvatore on The CW's The Vampire Diaries.