Nicole Kidman And Maya Erksine Will Co-Star On Thriller Miniseries The Perfect Nanny At HBO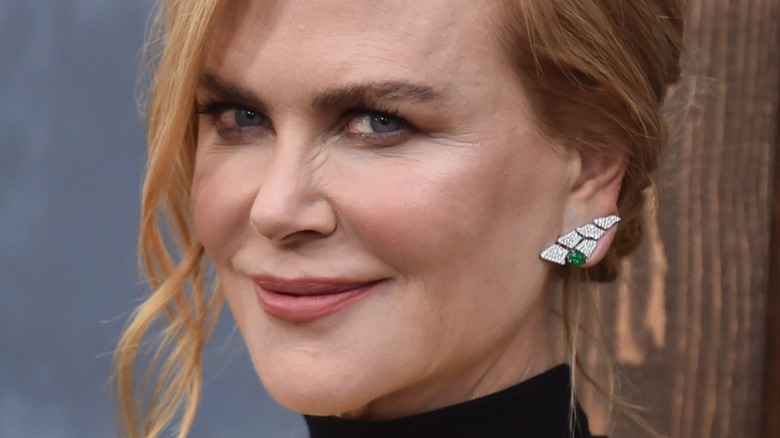 DFree/Shutterstock
Nicole Kidman and "PEN15" actor Maya Erskine are reportedly set to appear in a drama-filled miniseries for HBO, with the two screen stars also joining forces as showrunners (via Collider). The limited series will be an adaptation of Leïla Slimani's 2016 literary thriller, "The Perfect Nanny," which is a French novel focusing on a real-life double murder case. 
So far, 2023 is shaping up to be a huge year for HBO thanks to the overwhelming success of "The Last of Us" and all the buzz surrounding its recently wrapped juggernaut series, "White Lotus," heading into the new year. Kidman's participation in "The Perfect Nanny" adaptation marks her official return to the network after previously starring in "Big Little Lies" and the 2020 miniseries "The Undoing." Erskine, meanwhile, is best known for her work on the scrapped HULU comedy series "PEN15" and other popular shows like "Man Seeking Woman" on FXX, Amazon's "Betas," the HBO series "Insecure," and "Obi-Wan Kenobi" on Disney+ (via IMDb).
For "The Perfect Nanny," Kidman and Erskine will serve as executive producers and take on roles related to the real-life murders of Lucia and Leo Krim in Manhattan's Upper West Side neighborhood back in 2012, and it appears that the main focus will be on the tragedy's perpetrator.
Maya Erskine and Nicole Kidman will be telling the tragic story of real-life killer nanny Yoselyn Ortega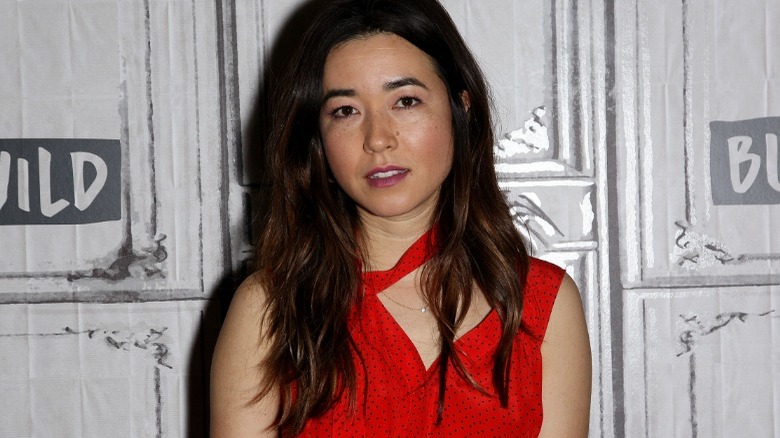 SD Mack/Shutterstock
According to reports, Nicole Kidman and Maya Erksine will be telling the story of New York nanny Yoselyn Ortega and how she was convicted of murdering 6-year-old Lucia "Lulu" Krim and her 2-year-old brother, Leo Krim, inside of the children's Upper West Side apartment (via The Cut). Ortega had been tasked with watching the two siblings during their sister's swim lesson, which their mom was attending. A Manhattan jury later determined that the deranged nanny had stabbed Lucia and Leo to death before attempting to turn the knife she used on herself. Ortega filed an official plea of insanity but it was rejected, and she was sentenced to life in prison without the possibility of parole. 
"I'm sorry for everything that happened," Ortega proclaimed at her 2018 sentencing (via New York Magazine). "My life is in the hands of god," she added. I am in jail." 
A motive for why Ortega decided to take the lives of Lulu and Leo Krim was never provided by police or prosecutors since the woman claimed insanity and told authorities she couldn't remember what happened. Judge Gregory Carro, who handled her sentencing, told Ortega, "You clearly were going to end your life that day. What's unclear, mainly because you claim to have a lack of memory, is why you decided to take the lives of the children as well as your own. That's always going to be a mystery to us, because you refuse to tell anyone."
It's currently unclear who Kidman and Erksine will be portraying in HBO's "The Perfect Nanny" series. Like the book, the show is expected to be a loose reimagining of what happened to the Krims, with the characters having different names and settings.