David Duchovny Recalls Quentin Tarantino's Kind But Blunt Rejection After Reservoir Dogs Audition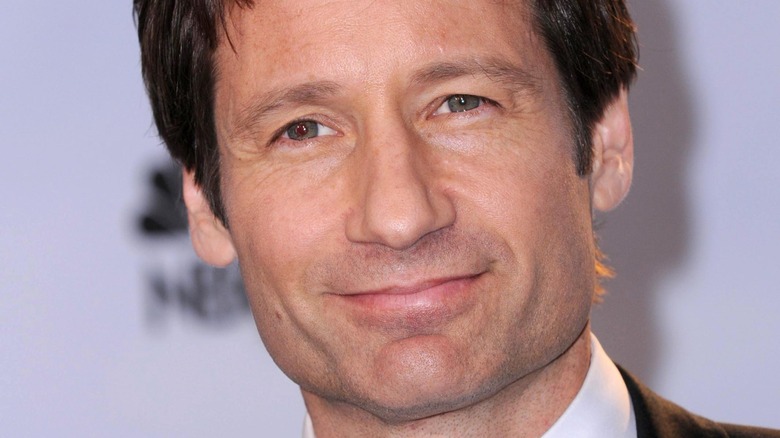 s_bukley/Shutter stock
As one of Hollywood's most prolific and sought-after directors, Quentin Tarantino has naturally had to give out his fair share of rejections over the years. Never one to compromise his vision, Tarantino, like many of his peers, goes to great lengths to ensure that his projects are wholly his. If something doesn't work, it's time to give it the boot. This process, of course, extends to his casting process as well. 
The "Jackie Brown" director has had several instances where he's had to reject or take away roles from already established actors who were eager to work with him. Most recently, "Home Alone" star Macaulay Culkin recounted to Esquire that he was in the running for Tarantino's Oscar-winning "Once Upon a Time... in Hollywood" but failed to get the part after a disastrous audition. "I wouldn't have hired me," Culkin said when describing his audition. For his first film, "Reservoir Dogs," Tarantino auditioned dozens of actors, many of whom didn't end up appearing in the $1.5 million budgeted film. What's the biggest name that Tarantino said no to? George Clooney who, per IndieWire, "botched" his audition. Clooney, of course, would go on to become one of the world's most recognizable stars shortly after. 
Several other now-notable figures auditioned for "Reservoir Dogs," including "Twin Peaks" star Robert Forster, recurring "Family Guy" actor James Woods, and writer-director Vincent Gallo. Audiences can add another name to that lengthy list of would-be "Reservoir Dogs" stars as "Californication" headliner David Duchovny has finally opened up about the rejection he received from Tarantino after auditioning for his debut flick.
David Duchovny says Quentin Tarantino gave him the best rejection ever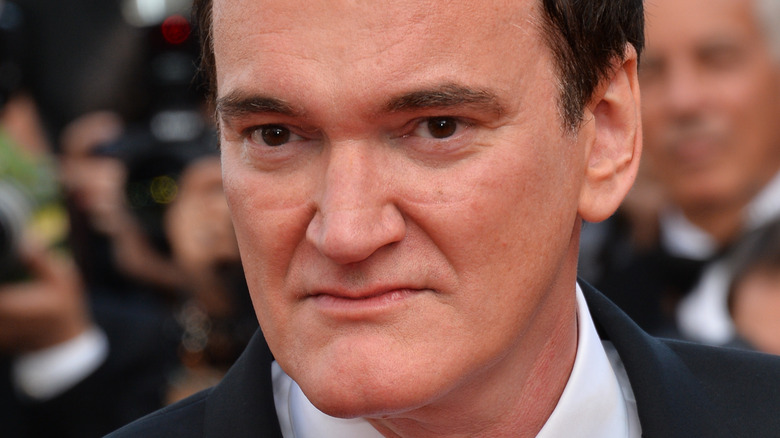 Featureflash Photo Agency/Shutterstock
David Duchovny, who has been a television staple since the early '90s, recently stopped by "The Late Late Show with James Corden" to discuss his role in Netflix's Eddie Murphy-starring "You People." As the conversation progressed, Corden brought up how Duchovny auditioned for "Reservoir Dogs." When asked by Corden which character he auditioned for, the "Twin Peaks" actor struggled to remember which eclectic and nefarious character he was in the running for. "I think I was auditioning for a few of the colors. I don't remember the colors," the actor said.
"And this was before Quentin was Quentin, ["Reservoir Dogs"] was his first big movie. He was just this young director and it was a script people seemed to like..." Duchovny continued. Unfortunately, Duchovny's audition wasn't up to par with Tarantino's standards. Giving the studio audience an "approximation" of Tarantino, Duchovny revealed what exactly the maverick director told him during his rejection: "'I like what you do, I just don't know if I want you to do it in my movie.'" Duchovny described Tarantino's rejection as the "best he ever got." While Duchovny didn't headline 1992's "Reservoir Dogs," he became a household name when he landed the role of Special Agent Mulder on Fox's "The X-Files" in 1993. Duchovny received two back-to-back Emmy nominations for his role.
Since those early "Reservoir Dogs" days, Tarantino's popularity has only grown. Despite that, the director has been on the receiving end of several rejections himself, with stars like Will Smith refusing to star in Tarantino's pictures.