Debra Jo Rupp Didn't Even Realize That '70s Show Was Set In The Same Decade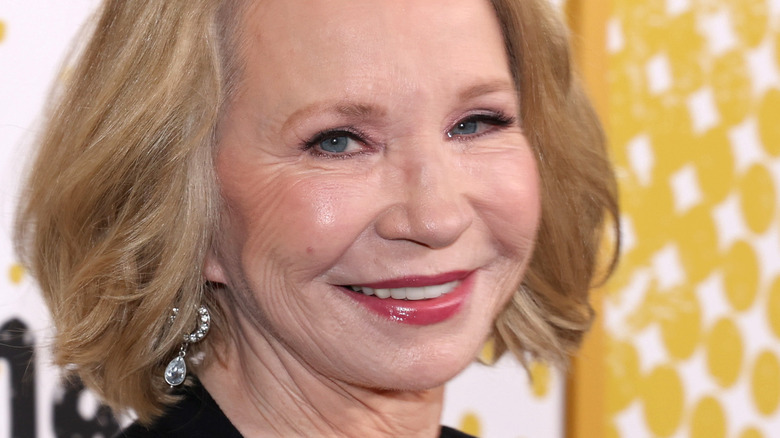 Phillip Faraone/Getty Images
"That '70s Show" feels like a perfect sitcom title. It's kind of funny, and it immediately sets the show apart from others of its ilk. While something like "Friends" feels like it could encapsulate virtually any sitcom that follows a specific friend group, there was only one show at the time that was set during the 1970s. Audiences knew that if they wanted a retro throwback to a bygone era, they had to tune into Fox to see Eric Forman (Topher Grace) and his friends make references to the disco decade. 
However, the creators of "That '70s Show" had a few other options in mind before landing on the iconic title. Other names that were brandied about included "Teenage Wasteland" and "The Kids Are Alright." However, they failed to get the rights to use those songs, so they seemed dead in the water. It was a bit of inspired titling that they landed on "That '70s Show," and the rest is history. 
However, despite incorporating '70s elements into the series, Kitty Forman actor Debra Jo Rupp didn't realize the show was set in that decade until she got on the set and noticed the retro appliances.
Debra Jo Rupp couldn't tell from the script the show was set in the 1970s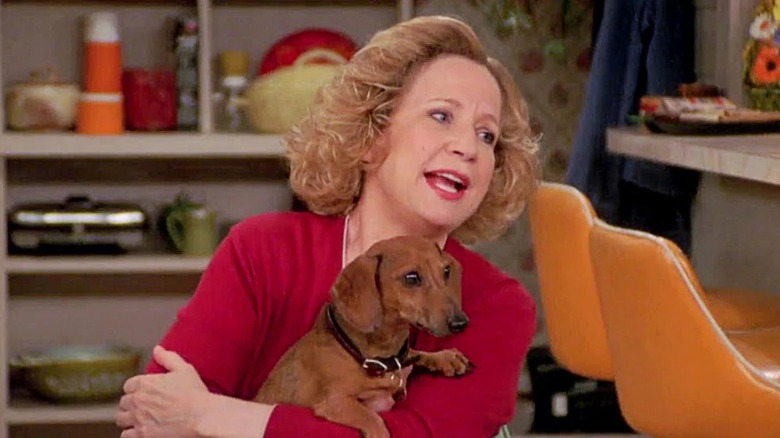 Fox
To promote the spinoff series, "That '90s Show," which sees Debra Jo Rupp and Kurtwood Smith return as Kitty and Red Forman, respectively, the two actors sat down with Entertainment Weekly to discuss their time on the long-running predecessor. During the conversation, Rupp revealed that she didn't know the show would be set in the '70s until she arrived on set and noticed everything looked like it came straight out of that decade. 
Rupp explained, "I did not realize that this was set in the '70s until I saw the appliances on the set. I somehow missed that part in the script." Her co-star Smith seemed confused that she apparently missed the title, but Rupp was quick to remind him that before it was called "That '70s Show," the series was titled, "The Kids Are Alright." So she didn't know the show would be set in the '70s just from reading about the characters. 
One other facet of filming that clued Rupp into what the show was actually about was the clothing. She pointed out a big red frilly number she wore in an episode and was worried whether she would be able to be seen with everything that was going on. Luckily, Rupp caught on quickly and perfectly embodied the ideal doting '70s mother.