Poker Face's Burn Notice Reference Has Completely Won Fans Over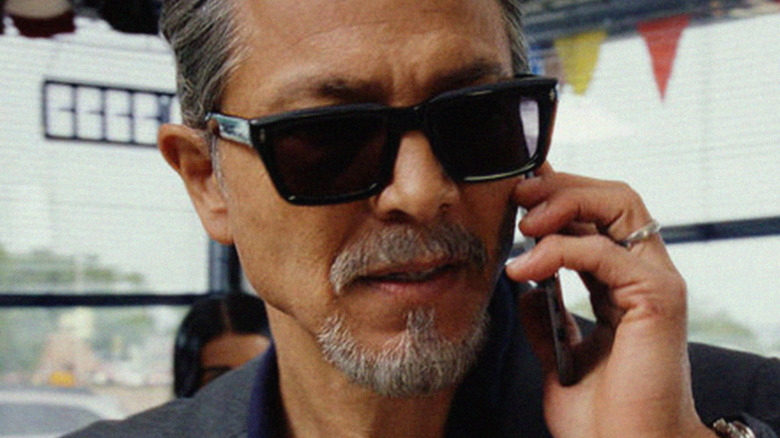 Peacock
Ahead of its premiere to streaming service Peacock, creator Rian Johnson told viewers what to expect from "Poker Face," his new, original TV series. Johnson described the show as fundamentally different in nature from his past work on "Knives Out" and "Glass Onion," despite all three drawing influence from classic detective genre works. Furthermore, Johnson spotlighted the show's cast, comprised of many familiar names — most of whom, he noted, are guest stars rather than members of an ensemble.
Early on, "Poker Face" added sitcom legend Rhea Perlman to its cast, most recognizable to older fans as Carla on "Cheers." Viewers will likely recognize plenty of other "Poker Face" cast members too. For example, S. Epatha Merkerson appears in Episode 1, adding to a body of work that includes appearances in multiple "Law & Order" series. Meanwhile, Episode 4 features Chloe Sevigny, who has starred in plenty of acclaimed, largely independent dramas.
The ways "Poker Face" evokes well-known works of TV and film doesn't stop at the past work of its cast, however. In Episode 1, notably, casino security guard Cliff LeGrand (Benjamin Bratt) refers to protagonist Charlie (Natasha Lyonne) as Michael Weston, which is the name of the lead character on USA's acclaimed spy show "Burn Notice." Numerous fans, it turns out, appreciated this explicit "Burn Notice" reference.
Fans of Poker Face were stoked to hear Burn Notice shouted out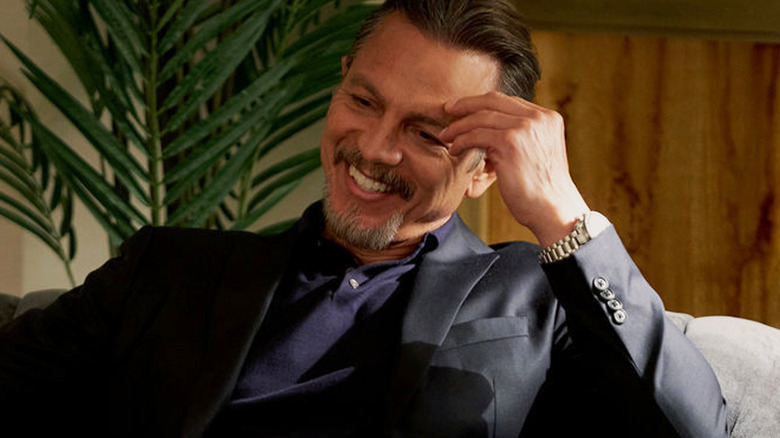 Karolina Wojtasik/Peacock
After watching "Poker Face" Episode 1, plenty of fans who recognized its "Burn Notice" shout-out praised the moment on social media. For example, Twitter user @damian_oaks mentioned the reference and added a gif of a cartoon chef's kiss. Twitter user @Esco__10, whose bio mentions "Burn Notice," shared that the reference in "Poker Face" was, understandably, something they loved. Meanwhile, podcaster Jake Christie wrote, "I was already sold on #PokerFace, but when you have an out-of-the-blue Burn Notice reference, I'm doubly sold."
At least a couple of users on Reddit too were vocally happy about the "Burn Notice" scene. For instance, user l3reezer praised Episode 1's allusions to both "Burn Notice" and Bong Joon-ho sci-fi drama "Okja." User algernontmm likewise wrote that the "Burn Notice" reference made them feel exceptionally happy, and received more than 30 upvotes from some of their fellow posters.
In a Syfy interview about "Poker Face" Episode 1, Cliff Legrand actor Benjamin Bratt even described his "Burn Notice" line as a highlight in a discussion about creator Rian Johnson's gift for characterization. "He's so good at that thing, like when Cliff, in the middle of the highest stakes, does the Michael Weston line," Bratt said of how Johnson writes character-specific dialogue. "Rian, as a writer, has given you an insight into who this man really is." Not only do fans appreciate the line, then, but so too does the very person who delivers it.