Timothy Olyphant Was Nearly Shot While Filming Justified: City Primeval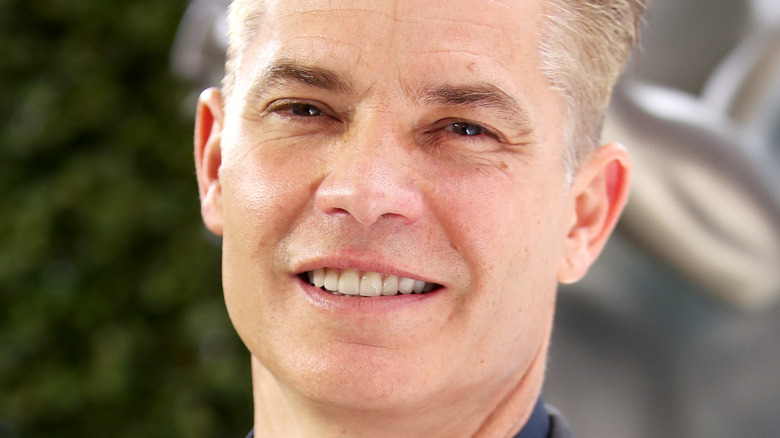 Rich Fury/Getty Images
Fans of "Justified" have been waiting eagerly to see what Raylan Givens (Timothy Olyphant) has been up to over the past eight years. "Justified: City Primeval" is set to catch fans up with everyone's favorite U.S. Marshal, who moved back to Florida after the events of "Justified" but is now headed to Detroit to try to take down Clement Mansel (Boyd Holbrook), known as "The Oklahoma Wildman." Mansel is an elusive serial killer whose assassination of a judge has made him world-famous, and he has continued to kill while reveling in his notoriety. Raylan has his daughter, Willa (played by Olyphant's real-life daughter, Vivian Olyphant), in tow, which will likely make the case an even stickier and more dangerous prospect for him.  
"Justified: City Primeval" was shot on location in Chicago, which proved to be quite a difficult process for the show's cast and crew. After all, working around a real city filled with real people can be difficult, and human behavior can be quite unpredictable. There's only so much production offices and local law enforcement can do to ensure the peace. During a recent podcast appearance, Olyphant recalled how shooting "Justified: City Primeval" got all too real for him.
Luckily, Olyphant avoided injury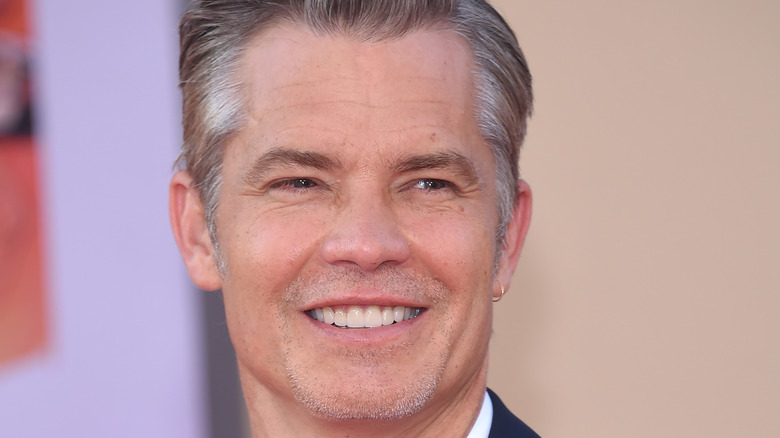 DFree/Shutterstock
During a January 23 appearance on "Conan O'Brien Needs a Friend," Timothy Olyphant recalled an incident that occurred while he was shooting "Justified: City Primeval" that nearly got him shot.
"We were shooting at night in Chicago at this park," Olyphant recalled. "Very, very bad neighborhood. It was like one, two in the morning or something, and we're about to do a scene where I'm going to get into this car. We've got the road closed, and we hear gunshots." Olyphant explained that the shoot had already taken them to neighborhoods where they had heard the occasional sound of a firearm discharging, so initially the gunfire was no big deal. But the exchange continued. "It felt like eight or nine shots went off," Olyphant explained. When it continued, Olyphant said, the set's first assistant director told everyone to hit the ground. "It went on forever," he said, explaining how scared he was at the time. Soon Olyphant heard two engines revving and the sound of cars speeding toward the park, exchanging fire the whole time. "It was just insane," he added. "It's a weird thing because everybody reacts so differently." He recalled that two of the show's interns had near-death experiences as the three cars came by the park, shooting all the while. But the weight of the moment didn't hit him until the following day when he suggested that the shoot be canceled.
As we previously reported, the shooting occurred on July 20, 2022, in the North Lawndale area of Chicago, close to Douglass Park. No one was injured, no suspects were arrested, and filming for "Justified: City Primeval" shut down for four days before resuming on July 25.