How Will Ferrell's Appearance On The Office Helped Soften The Blow Of Steve Carell's Exit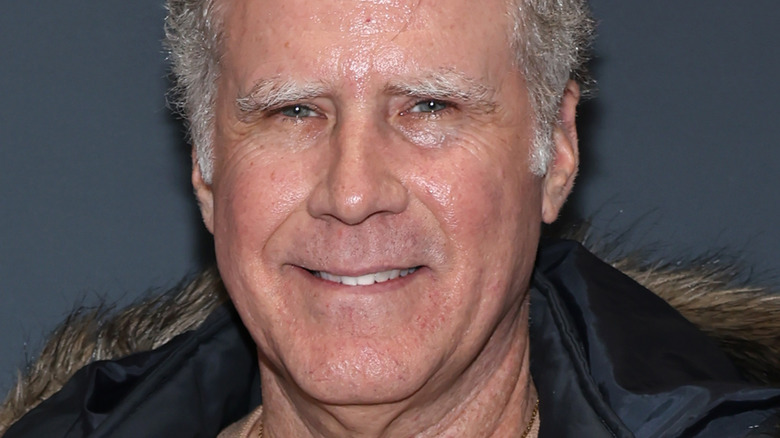 Amy Sussman/Getty Images
We may receive a commission on purchases made from links.
In 2011, Steve Carell starred in his final episode of NBC's "The Office," dealing a devastating blow to his fans and fellow cast members. Carell left to pursue a movie career. However, "The Office" continued to churn out new episodes for another two seasons. Producers were left with a gaping hole to fill as the Massachusetts-born actor was seen by many as the heart of the series. Several people were brought in as guest stars to help transition fans for life without Carell. Now that time has passed, many fans have learned the true nature of Carell's departure, and it's as devastating as the original news. 
According to the book, "The Office: The Untold Story of the Greatest Sitcom of the 2000s," by Rolling Stone journalist Andy Greene, people close to Carell confirmed that he was not planning to leave after Season 7, but producers showed no interest in bringing him back. "He had told the network that he was going to sign for another couple of years," Kim Ferry, the hairstylist on the show, alleged. "He was willing to, and his agent was willing to. But for some reason, they didn't contact him."
It's a good thing fans didn't find this information out until later because just knowing that there could have been at least two more seasons of Carell's Michael Scott might have been too much to handle. Despite producers making that mind-blowing call, the guest stars who filled Carell's shoes included some big names, such as his "Anchorman" co-star Will Ferrell. And his presence was a needed remedy. 
Both fans and cast were in need of Ferrell
When Steve Carell left "The Office" after Season 7, guest stars like Will Ferrell (who admits he was worried about joining "The Office") were brought in to soften the blow of losing Michael Scott. At the time, media and fans were speculating who would play Michael's replacement (via TV Guide). Ferrell was never confirmed to be a series regular but joined the show playing the character DeAngelo Vickers, an executive with enough personal quirks to rival the former boss. Ferrell's presence was a much-needed pill for fans, cast, and crew.
In his book, Andy Greene relayed "The Office" editor David Rogers' on-set reaction to Ferrell guest starring on the show. "Will really came in with positive energy, happy to be there," Rogers said. One of the show's writers, Warren Lieberstein, explained how Ferrell helped the transition move much more smoothly. "Everyone was so sad about Steve leaving that the presence of Will Ferrell there was like a soothing balm to put over the situation of everyone's sadness," he said. But as equally important as his therapeutic presence was on-set, showrunner Greg Daniels explained how Ferrell's performance was also impressively spot-on.
Not everyone was happy to see Ferrell show up as DeAngelo Vickers
Although Ferrell being on-set during the filming of "The Office," post-Steve Carell, was just what the doctor ordered for the cast and crew, many fans had an adverse reaction to his character, DeAngelo Vickers. Whether it was due to their over-analyzation of a replacement that was never wanted in the first place or simply the fact that DeAngelo was unlikeable, there has been push-back from viewers online. And although some fans try to pretend that the episodes with DeAngelo were an unfortunate misstep by the writers who were going through a challenging transition period, many others were much harsher with their opinions. 
Over on Reddit, several discussions can be found, commenting on an overall dislike for Ferrell's DeAngelo. U/chickachickabowbow expressed disappointment with how the usually-brilliant writers used the talented comedic actor, "It kind of felt like he was just there to fill space, and someone of Will Ferrell's talent could've been given a lot more to do than fill space." With a solid theory on the sole reason for the character, u/PamBeeslyHalpert declared, "I love Will Ferrell, and I still hated him on 'The Office.' It was just so unnecessary, and the only purpose his being there served was to say, 'hey, here's a big comedy actor to make you forget that the other big comedy actor left!'"
Despite some critical reviews by dedicated fans, many will still agree that the very sight of Ferrell standing in Michael Scott's office not only helped ease the pain of Carell leaving but also brought plenty of joy back to "The Office."