Dylan O'Brien Considered Making A Cameo In Teen Wolf: The Movie (But Ultimately Decided Against It)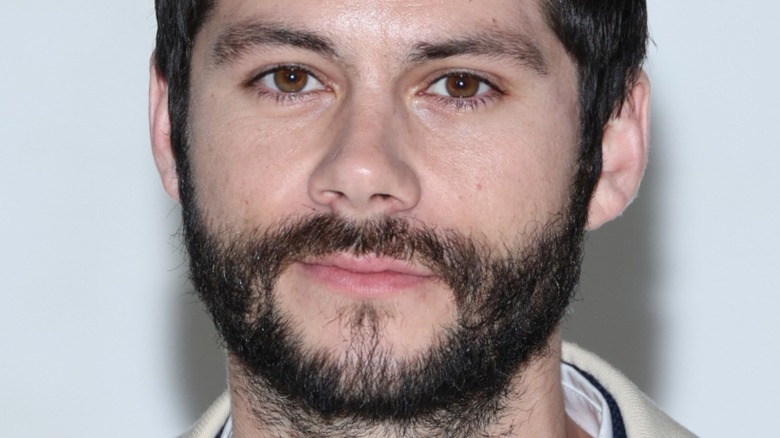 Pascal Le Segretain/Getty Images
Since Dylan O'Brien's tragic announcement, fans of the supernatural series "Teen Wolf" have been howling in grief. Werewolves, banshees, and chimeras caused all kinds of trouble from 2011 to 2017 in the teen drama, but one character outshined them all. In the series, O'Brien actor plays Stiles, Scott McCall's (Tyler Posey) whip-smart human best friend. Always armed with a quip, Stiles quickly became a fan-favorite character in the "Teen Wolf" timeline. Though he was the only human in Scott's rag-tag pack, he was the most valued member and always solved the mysterious circumstances of Beacon Hills.
Since moving on from "Teen Wolf," O'Brien has exploded on the big screen in projects like "The Maze Runner," but there had always been the hope that he would return to the role that got him noticed. Unfortunately, the allure of "Teen Wolf: The Movie" wasn't enough for O'Brien to return. This may make many fans of the show labor under an important question. "Without Stiles, what is the point?" After all, what is Scott without his best friend and platonic soulmate? But even though O'Brien definitively is not appearing in the film, it doesn't mean he didn't toil about that very question.
We will all remember his legacy fondly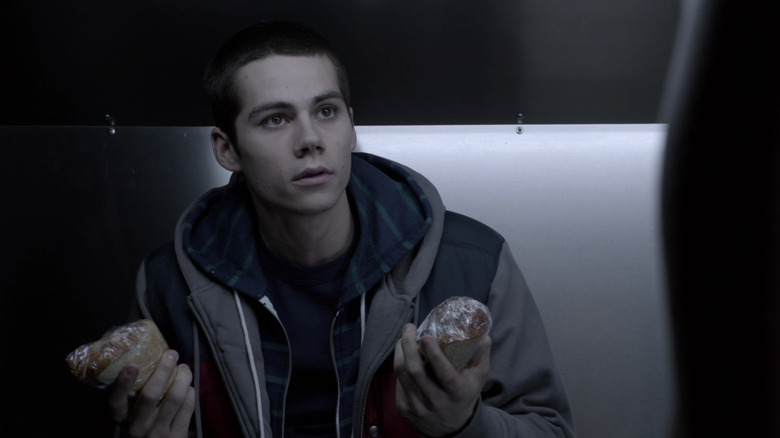 MTV
The wit. The charm. The willingness to sacrifice everything for his friends. Stiles is one of a kind. This legacy was not lost on creator Jeff Davis. But since Dylan O'Brien could not commit to a feature film, concessions had to be made. Of course, there will be something lacking without Stiles to figure everything out, but Davis explained that there could have been a worse alternative. Having Stiles present but not respecting his character. Davis told TV Insider that there had been attempts to include the character in the story, but none of these ideas came to fruition.
"We had ideas written down, nothing that ever passed an outline stage. There was one moment where [O'Brien] said, 'OK, maybe I'll do a cameo.' Then another moment where he said, 'Maybe I'll do a few days of shooting.' But at a certain moment in the process, I said, we've either gotta have him in it or not in it," Davis explained. Including Stiles would have been an act of fan service, and there is nothing worse when broaching the subject of any revival. Stiles and the fans deserve more than that. Davis went on to say: "I said to him on the phone, 'the worst thing that could happen is for the audience to see you on screen and not want to be there. So you have to want to be there if we're gonna do this or not.'"
Sorry, Stydia fans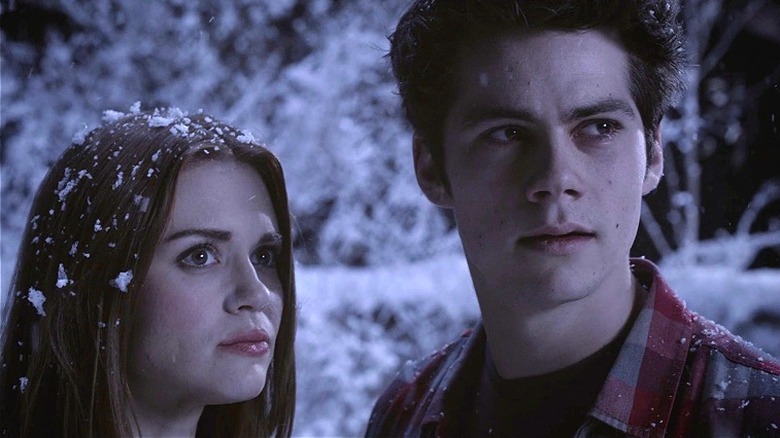 MTV
It is a bad day for Stydia fans. With no Stiles, there goes one-half of a fan-favorite relationship. After six seasons of clamoring for the genius banshee Lydia (Holland Roden) and the sarcastic Stiles to get together, the popular relationship had its due by the end of "Teen Wolf." But there will be no joy for fans of this couple in the film because the relationship is officially dead. Jeff Davis told TV Insider that simply writing that Stiles was not around would not be satisfying. And as heartbreaking as it is, the resolution to the Stydia storyline benefits both characters. Many may be wondering, couldn't we have just a glimpse of the fan-favorite couple? We waited so long for this relationship! Davis says no. But again, it is all in service of the character that fans have cherished.
"You can leave it at the excuse that, oh, Stiles is off just doing something else ... But I didn't want to leave it at that. I wanted to still be able to tell an emotional story and the idea that Lydia had a premonition and she couldn't shake it, and that was the reason she broke up with him was to save him, was to keep him alive, felt like [a] great heroic sacrifice in a way." Davis explained. Cue everyone's tears. Rest in peace, Stydia.