Gossip Girl's Showrunner Wanted To Bring Nate And Blair Back If The Series Made It To Season 3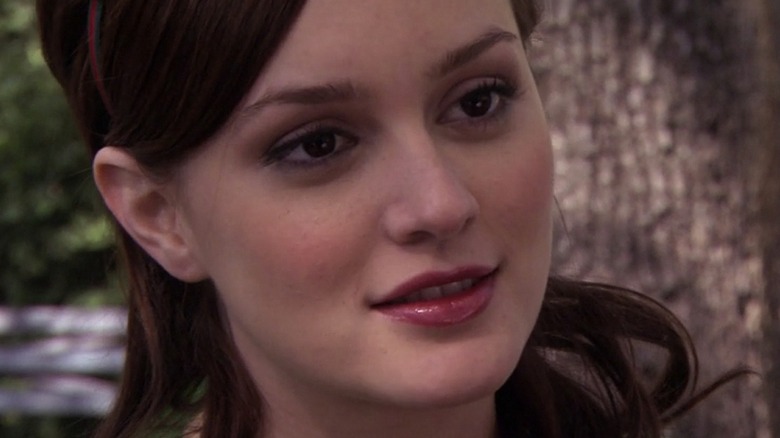 The CW
Flashback to 2007. Everyone has a Blackberry and Vulture's Reality Index of what they deemed "The Great Show of Our Time" was a must-read. CW's "Gossip Girl" had a stranglehold in pop culture (remember that inspired ad campaign?) Developed by the creative mind behind "The O.C," Josh Schwartz, the series delved into the lives of Manhattan's elite. Yes, they were far too young to be drinking at bars, and Serena (Blake Lively) claimed to have killed a man in Season 1, but that was part of the escapist joy of the series. "Gossip Girl" walked so "Riverdale" could run.
Not even a decade after the series finale, "Gossip Girl" rose again. This time with a new batch of trust fund kids and airing on HBO, Gossip Girl was out to ruin the lives of teenagers once again. Now focusing on the influencer generation and including way more threesomes, the sequel series was a different animal. But it still attempted to include easter eggs and original characters that made the original so notable. The irredeemable and deliciously wicked Georgina Sparks (Michelle Trachtenberg) made a few appearances, as well as members of the Waldorf clan. But if the "Gossip Girl" reboot hadn't failed, there would have been room for more juicy reveals. The iconic Queen B herself, Blair Waldorf (Leighton Meester), and her vanilla ex, Nate (Chace Crawford), almost made it to Season 3.
Chace Crawford is just too popular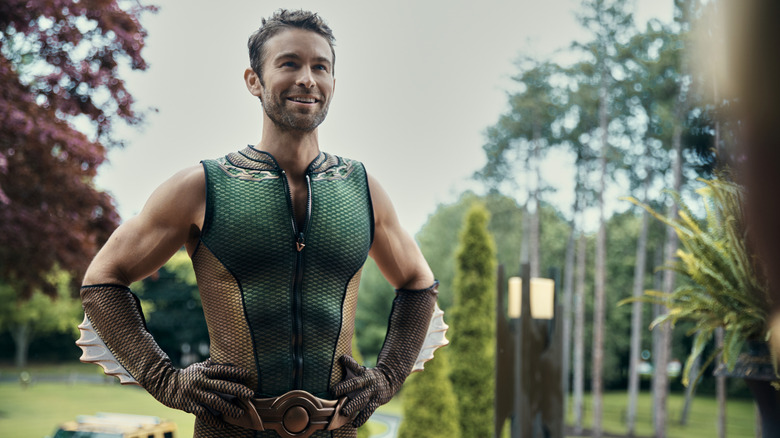 Amazon Studios
For many viewers, the classic Serena-Nate-Blair love triangle defined "Gossip Girl" in Season 1. Blair loves Nate, Nate loves Serena, and Serena is just trying to love herself. This dynamic was classic for a reason and could have breathed life into the reboot before its untimely demise. Chace Crawford was the closest to appearing on the show, but as fate would have it, he was involved in a different heightened reality of New York.
"We were initially trying to bring Nate back, and we just couldn't make it work with the schedules because Chace shoots 'The Boys' in Canada, and we shoot in New York," showrunner Joshua Safran told TV Insider. Crawford portrays The Deep, a hilariously bizarre superhero who has gone through an incredible amount of character development throughout the series. With a set of gills and an uncomfortable predilection for marine life, the character is a version of Aquaman we never knew we wanted. Bringing Nate back was the obvious choice, but there is no "Gossip Girl" without B.
"We always wanted to bring back Nate and Blair [Leighton Meester]. I think those were the next two doors we would've knocked on, especially because we had tried with Chace to see if we could make it work," Safran continued. The appearances of Blair's parents, Eleanor (Margaret Colin) and Cyrus (Wallace Shawn), made Blair a logical next step. Unfortunately for the next generation, they will never get tough love from the reigning queen.