Tulsa King's Jay Will Thinks Tyson Is Motivated By The Allure Of Opportunity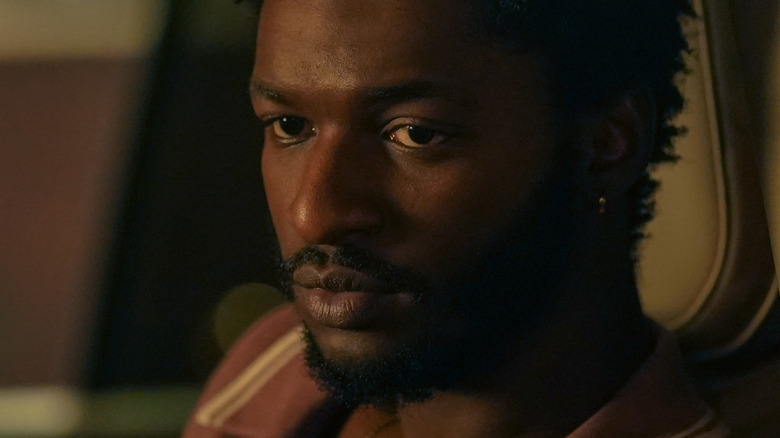 Brian Douglas/Paramount+
Despite making one spin-off after another for his "Yellowstone" shared universe of television properties, Taylor Sheridan has still found time to come up with other new ideas for the Paramount Network. One of his most recent projects is the crime drama series "Tulsa King," which finished airing its first season in early 2023.
The series follows a disgraced ex-con and mobster, Dwight "The General" Manfredi (Sylvester Stallone), who is sent to Tulsa, Oklahoma, to start over again where his mistakes can't affect the top brass of his crime family. However, while there, Dwight decides to build up his own crew out of the many disaffected loners he meets in his new locale. One of the first people to join up with Dwight in "Tulsa King" is Tyson Mitchell (Jay Will), a cab driver who helps to anchor the growing Manfredi crime syndicate in the titular town. However, in portraying the character, Will had his own sources that he drew from to help bring Tyson to life.
Jay Will thinks Tyson sees opportunity in Dwight Manfredi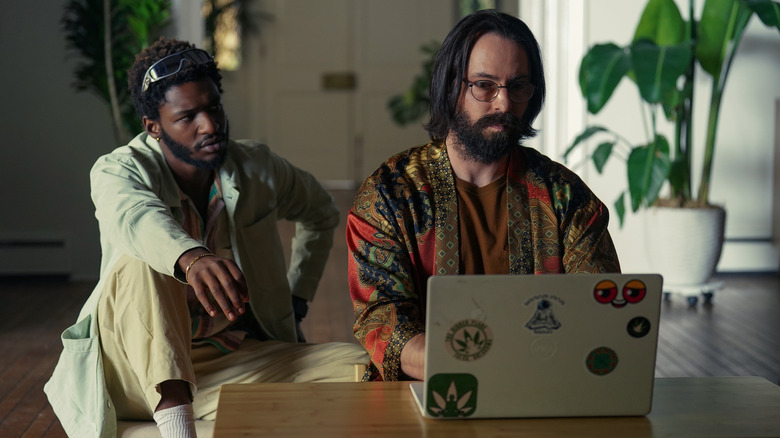 Brian Douglas/Paramount+
Jay Will joined Garret Hedlund, his "Tulsa King" Season 1 co-star, to talk with UPI about their time working on the new show. During the interview, Will elaborated on what he hoped to accomplish with the character of Tyson Mitchell in the crime drama series.
"I wanted to tell a story about when it is in one's life that they start to live for themself, make decisions for themself, and take full responsibility for the actions they've done in the past," Will said. "This is where that happens. 'Tulsa King' is in that time for Tyson."
Despite appearing in two episodes of the whimsical comedy series "The Marvelous Mrs. Maisel," Will's role in "Tulsa King" is by far his most notable work, as the actor appears as a central character in all nine episodes of the first season of the series (via IMDb). Will understands this fact, calling the opportunity "an honor" to play the role of Tyson in "Tulsa King." Will also understands the nuances of the role and the fact that much of the role of Tyson is grounded in the opportunity the character sees in working with Dwight.
"He hasn't seen opportunity. He has seen the mundane every day, getting up, going to work, going to school, coming back, repeating that loop. Before Dwight, Tyson couldn't break that loop," the actor concluded.