Josh Radnor Says His Favorite Hunters Season 2 Fight Scene Was In The Steam Room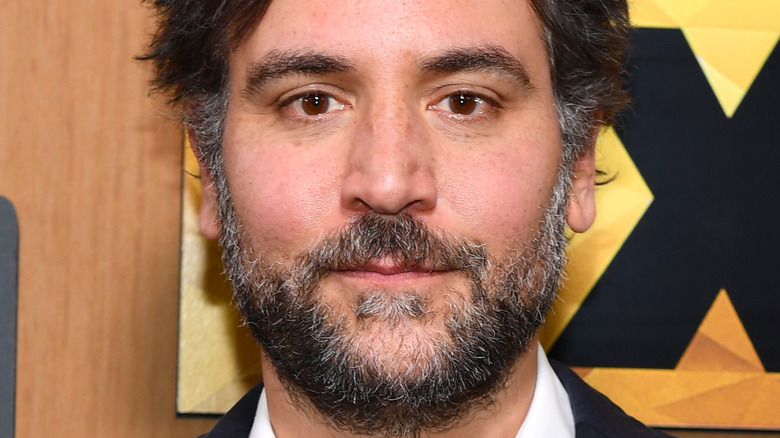 Noam Galai/Getty Images
This article contains spoilers for Season 1 and Season 2 of "Hunters."
Season 2 of "Hunters" dropped on January 13, 2023 on Amazon Prime Video, continuing the story of Jonah Heidelbaum (Logan Lerman) and his not-so-merry band of 1970s Nazi hunters. From a storytelling standpoint, "Hunters" has a much tougher task for Season 2 than it did for Season 1. Season 1 made its big twist by revealing that Al Pacino's Meyer Offerman was in fact an ex-Nazi nicknamed "The Wolf," and then killed Meyer off. While Pacino does return for Season 2 in flashback scenes, he's seldom seen with the main cast. Count Lerman among those who was disappointed about his lack of screen time with Pacino.
To up the ante for Season 2, "Hunters" gives The Hunters their biggest task of all: hunting down Adolf Hitler himself, who's hiding out in Argentina. It also continues exploring the lives of its characters, all of whom are irrevocably changed by the events of Season 1.
Take Josh Radnor's Lonny Flash, the insecure actor and team's "master of disguise." When Season 2 begins, he's inexplicably found major acting success, winning an Academy Award despite the fact that most of his films are schlock titles like "Eight Ways to Shabbat." His personal life, however, is a shambles. He and Roxy (Tiffany Boone) are no longer together, and he's relapsed in his drug and alcohol addictions.
It's a lot to play with. When Collider asked Radnor about his favorite scene from Season 2, he picked the steam room brawl, and it makes sense why. 
The steam room scene has everything an actor could ask for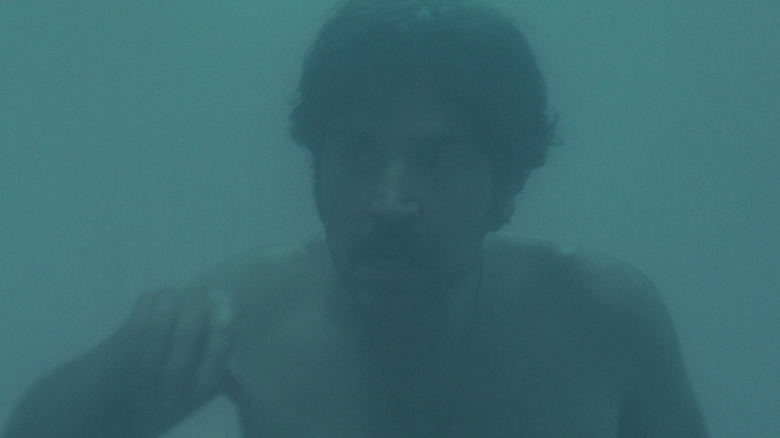 Amazon Studios
The scene happens during Season 2's third episode, which is titled "Duck. Quail. Goose. Crow." The episode is directed by Sam Taylor-Johnson, who previously directed "Fifty Shades of Grey," "A Million Little Pieces," and music videos for artists like The Weeknd, R.E.M., and Elton John (per IMDb). "Crow" is a reference to this episode's target, a dangerous Nazi assassin and one of the few people who knows Hitler's location. During the episode, The Hunters set a trap for The Crow at a Buenos Aires hotel by planting a briefcase that appears to be full of sensitive documents. Lonny and his new teammate Georges St. Georges (Tommy Martinez) do indeed spot an associate nab the briefcase and trail him to the steam room, where they fight.
"This is the kind of role in the kind of show where you have quiet moments, you have loud moments, you have violent moments, and you have peaceful reconciliation moments," Radnor said. "It's a full meal, and that's what you're looking for, as an actor."
The steam room scene is a microcosm of exactly what Radnor is talking about. It starts at the bar, where Lonny insults Georges' love magic. Then an out-of-shape Lonny struggles to keep up with Georges. Following that, when the Nazi hunters have to strip down to blend in, Lonny feels insecure about his body image. Up next there's some effective suspense as Lonny and George stalk their target through the misty room. Finally, when Lonny and Georges square off with their assailant, Lonny unexpectedly panics and cowers. That's five distinct emotions to play in the span of a couple of minutes. For actors who like a challenge, a role like Lonny Flash is ideal.