Phoebe Waller-Bridge Sets Dark Comedy Adaptation Sign Here As Next Amazon Prime Project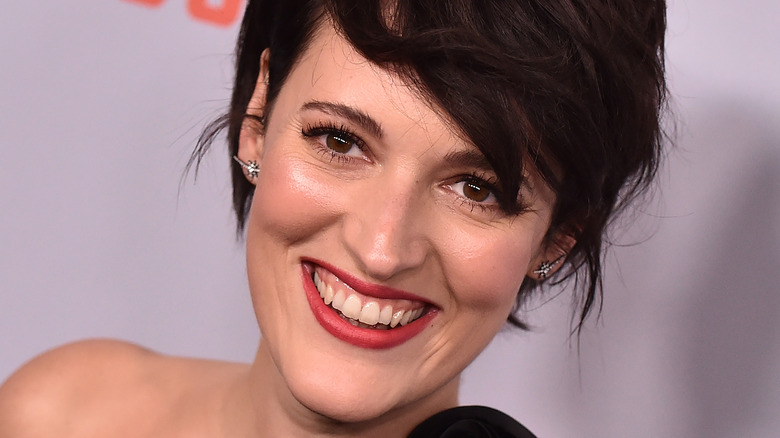 DFree/Shutterstock
Phoebe Waller-Bridge doesn't seem to be ready to rest on her laurels with the upcoming release of "Indiana Jones and the Dial of Destiny," which might be getting a new ending in rumored reshoots. She's set to continue the fruitful partnership with Amazon Prime that gave us two seasons of "Fleabag" with a new adaptation that also continues her proclivity towards dark comedy.
The project is an adaptation of the novel "Sign Here" by Claudia Lux, and Waller-Bridge is reportedly teaming up with Lux to turn it into a series. The project isn't the only one the "Fleabag" auteur has in development at Amazon, even after her departure from the upcoming "Mr. and Mrs. Smith" series starring Donald Glover, but with details scarce to non-existent about the other TV show she's said to be developing, this is the best hope for fans waiting to see more Waller-Bridge on their TVs. And the book's subject matter would seem to be a good fit for Waller-Bridge's own sensibility and humor.
Sign Here is a hellish comedy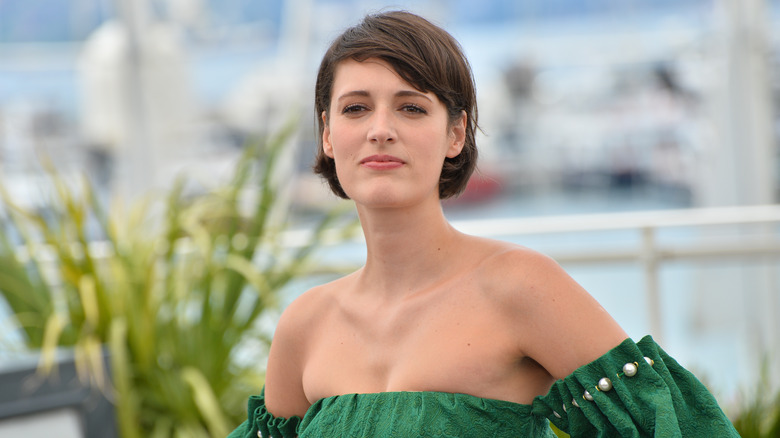 Featureflash Photo Agency/Shutterstock
The Hollywood Reporter revealed "Sign Here" as Phoebe Waller-Bridge's next Amazon Prime project, along with an official description of the book that makes it sound like pretty intriguing source material for a show. The novel is "a darkly humorous, utterly gripping debut novel about a guy who works in Hell (literally)." That guy is the memorably named Peyote Trip, who "has a pretty good gig in the deals department on the fifth floor of Hell." The description goes on: "Sure, none of the pens work, the coffee machine has been out of order for a century and the only drink on offer is Jägermeister, but it's still Hell and after waiting a millennium, he comes up with a plan that might just change his life (and death) forever."
Sources close to the deal say that Waller-Bridge's contract renewal with Amazon is for another three years with undisclosed financial terms. In the meantime, fans can see her opposite Harrison Ford's Indiana Jones in the upcoming "Indiana Jones and the Dial of Destiny," which opens on June 30, 2023.