Logan Lerman Fans Are Disappointed By Disney+'s New Percy Jackson Poseidon Casting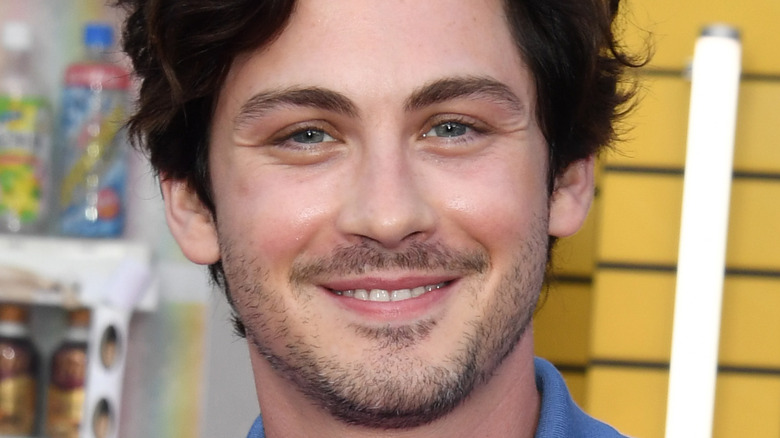 Jon Kopaloff/Getty Images
"Percy Jackson" fans rejoiced when author Rick Riordan announced that his best-selling series was getting another attempt at a live-action adaptation on Disney+. 20th Century Studios attempted to bring the fantasy series to theaters in 2010 with "Percy Jackson & the Olympians: The Lightning Thief," with Logan Lerman in the lead role. However, poor reviews of the sequel, "Sea of Monsters," stalled any hopes of continuing the film series.
Disney will look to wrong the mistakes of the movies with their Disney+ series, "Percy Jackson and the Olympians." The studio got off to a hot start, casting Walker Scobell, Leah Sava Jeffries, and Aryan Simhadri in the lead roles of Percy, Annabeth, and Grover. The Disney+ series expanded its cast with Virginia Kull, Glynn Turman, Jason Mantzoukas, Megan Mullally, and Timm Sharp, playing Sally Jackson, Chiron, Dionysus, Mrs. Dodds, and Gabe Ugliano, respectively. The studio didn't stop there, either, rounding out the cast with the likes of Adam Copeland (WWE's Edge) as Ares, Lin-Manuel Miranda as Hermes, and Timothy Omundson as Hephaestus.
Since Disney had yet to announce any cast members for the big Gods of Olympus, "Percy Jackson" fans took it upon themselves to offer up fan castings. One of the most prominent was former Percy, Logan Lerman, coming back to play the new Percy's father, Poseidon. The idea excited many fans, taking over social media. Unfortunately, Variety announced today that Toby Stephens landed the role of the god of the sea, signaling the death of any hope fans had to see Lerman as the character.
No, Logan Lerman will not be playing Poseidon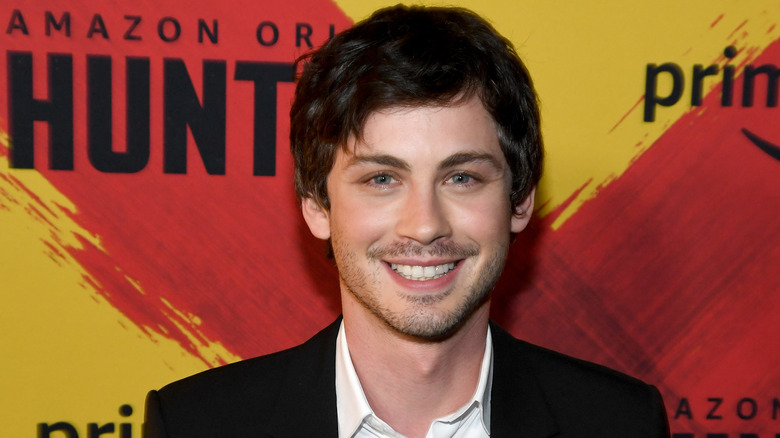 Kevin Mazur/Getty Images
While the idea to cast an older Logan Lerman as the new generation's Poseidon was an inspired casting choice, it was over before it could even get the chance to bloom. Once the news broke that Toby Stephens would play the character in the Disney+ series, fans of Lerman took to social media to cope.
@Mockingjaays retweeted the announcement, adding, "The Logan Lerman as Poseidon agenda is officially dead who else cried." Another user, @sxarlights, poked fun at the situation, saying, "If you listen closely you can hear the person who tweets about Logan Lerman as Poseidon every other week fall to their knees and scream." Some fans, like @daenecrys, held on to hope that Lerman denying he'd play Poseidon was similar to Andrew Garfield's denial of returning for "Spider-Man: No Way Home," but alas, Disney crushed their dreams.
@Venusnotsaturn was really all-in on Lerman's fan casting, saying, "Finding out Logan Lerman is not Poseidon has ruined my day. At least they cast someone hot, but still." Similarly, @soumyasayso believed that Lerman would make a perfect Poseidon, and they even shed some tears because he won't be playing the role. Other fans, like @midnightsirko and @seoulofmischeif, expressed their disappointment through Taylor Swift lyrics, saying, "Logan Lerman as Poseidon, goodbye goodbye you were bigger than the whole sky."