Shazam! Fury Of The Gods Fans Are Hoping For A Black Adam Cameo Following The Second Trailer Release
Warner Bros. has unveiled the second trailer for "Shazam! Fury of the Gods," which has some fans pining for a future that might have been. Even in the aftermath of Dwayne Johnson's tense relationship with DC and Warner Bros. over the box office performance of "Black Adam" and the future of his character and Henry Cavill's Superman (per Variety and Yahoo! Entertainment), audiences held out hope that everyone could play nice for at least one more film. Unfortunately for these fans, a "Black Adam" sequel is on the rocks, and chances are slim that he will have a cameo alongside Zachary Levi's Shazam!
As seen in the trailer, "Fury of the Gods" promises a grand story about family, mythology, and the burdens of great pow. It does not, however, make any promises about Johnson's villain. Though Helen Mirren and Lucy Liu are looking to be formidable foes as the all-powerful Daughters of Atlas, several fans seemingly think the sequel is one Black Adam-cameo away from being perfect.
Fans want Dwayne Johnson to make it happen...
Ahead of the second trailer for "Shazam! Fury of the Gods," some were hoping Black Adam would make a cameo. "I'm sure black Adam will appear," @Rohithroyce tweeted. Alas, there were no signs of Dwayne Johnson's superhero in the footage, but that hasn't stopped some fans from holding out hope. In the trailer's comments section (via YouTube), fans were clamoring for DC to have Black Adam make an appearance. At the very least, multiple users hoped there would be some sort of teased connection between Billy Batson and Teth Adam. 
"Stunning," Noor Aisha wrote, "hopefully Shazam [meets] Black Adam in live-action." Other fans, like Nithish A, remarked how moments in the trailer gave "Black Adam vibes." Unfortunately for all of these fans, a Black Adam cameo doesn't seem to be in the cards. Even ignoring the status of Johnson's Black Adam in the DC films, the actor in the past has not seemed interested in connecting his Black Adam to Zachary Levi's Shazam!
Why fans likely won't see a Black Adam cameo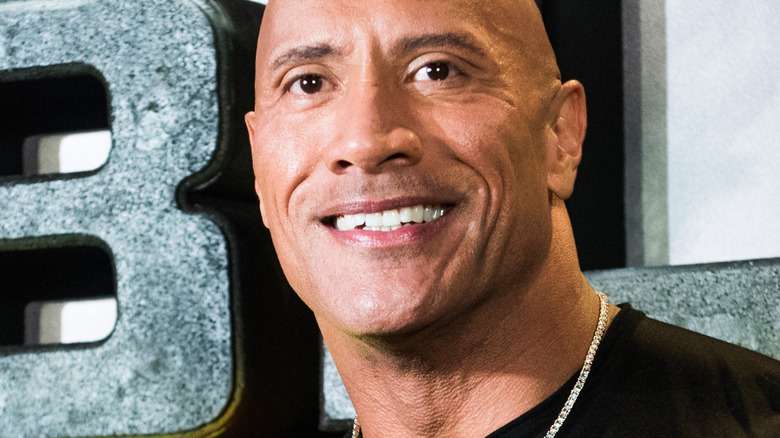 Beatriz Velasco/Getty Images
Dwayne Johnson made a number of curious choices to distance himself from the "Shazam!" brand, allegedly turning down an appearance in "Shazam! Fury of the Gods." Umberto Gonzalez – a reporter from The Wrap — Tweeted that Johnson was allegedly offered a cameo in the "Shazam!" sequel, but he declined it. Though Johnson never publicly confirmed or denied this report, it aligns with his past statements about appearing in a "Shazam!" film.
In an interview with Vanity Fair in 2022, ahead of the release of the "Black Adam" film, Johnson revealed he refused to introduce Black Adam in the first "Shazam!" film, feeling it would be a "disservice" to the character. It also appeared he wanted to focus on his rivalry with Superman rather than his comic book archenemy, especially given the Superman cameo in "Black Adam."
It's also worth mentioning that DC was reportedly working to remove any Snyder-era cameos in the upcoming "The Flash," worried they would be making promises they had no intentions of keeping (via The Hollywood Reporter). From that perspective, including Johnson's Black Adam in "Fury of the Gods" would be unwise and unlikely.