The 2023 Oscars Best Supporting Actress Nominees - Who Will Win & Who Should Win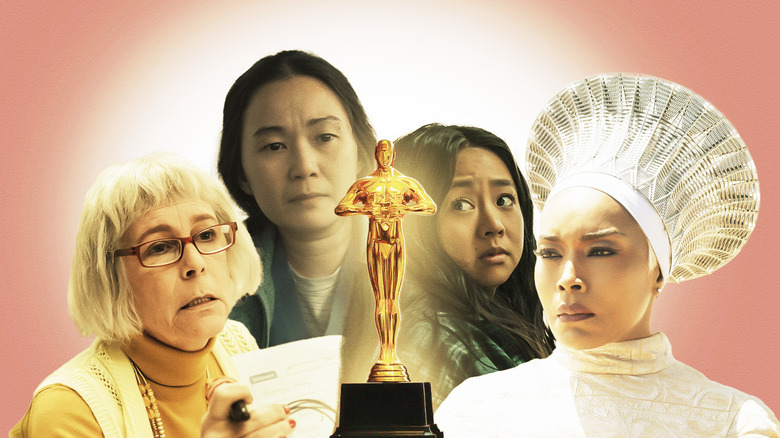 A24, Walt Disney Studios Motion Pictures, LanKS
The supporting categories have always been pretty interesting Oscar races to follow as the years have ticked by, and the group of 2023 nominees is no exception. Over in supporting actor, the choice feels clear — Ke Huy Quan's comeback story and subsequent success in "Everything Everywhere All at Once" is the stuff of Hollywood legend — but supporting actress still feels slightly up in the air.
The Supporting Actress nominees, save for one, are all first-time nominees this year. Hong Chau, who rose to prominence in 2017's "Downsizing" and also appeared in "The Menu" in 2022, snagged one for "The Whale." Jamie Lee Curtis and Stephanie Hsu, who shared screen time in "Everything Everywhere All at Once," garnered nods at wildly different parts of their careers. Kerry Condon, who appeared on "Better Call Saul" and has lent her voice to the Marvel Cinematic Universe as F.R.I.D.A.Y., was recognized for her work in "The Banshees of Inisherin." Finally, you've got Hollywood icon Angela Bassett, nominated for her extremely emotional turn in "Black Panther: Wakanda Forever."
So who will eke out a win in the end? Which supporting actress did the most heavy lifting? We think we might have a good idea.
Angela Bassett will win for Black Panther: Wakanda Forever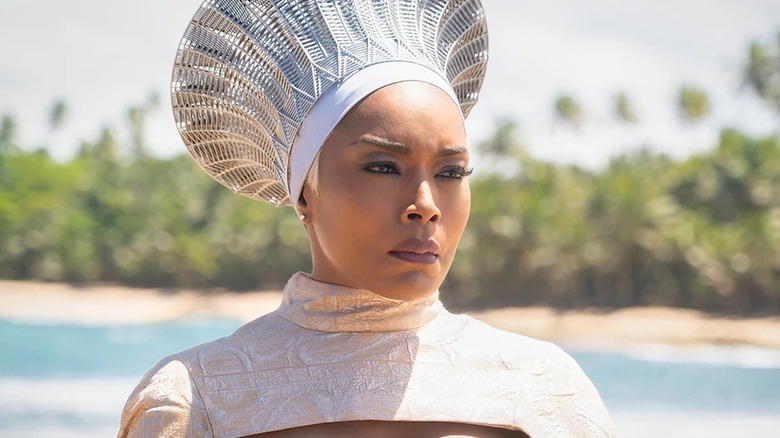 Marvel Studios
It is legitimately impossible to pretend that Angela Bassett winning her very first Oscar would be anything other than insanely awesome. Bassett has been a powerhouse in the film and television industry for literal decades, and it is always a good thing when she pops up in any project. To add to that, this particular role has a lot of gravity to it, following her much briefer appearance in the first "Black Panther" film.
Losing Chadwick Boseman to cancer could have entirely derailed "Wakanda Forever," but writer and director Ryan Coogler made the best of a truly horrible situation by focusing this sequel largely on the grief that both the characters and actors felt in the wake of Boseman's untimely passing. Playing Queen Ramonda, the mother of Boseman's fallen T'Challa, Bassett brings enormous weight to this MCU installment, with her emotions running the gamut as she grapples with losing her son and heir as well as becoming Wakanda's sovereign ruler by default. Adding to that, Ramonda dies as well during "Wakanda Forever," marking Bassett's final turn in the role.
Angela Bassett is incredible in basically everything she does, and it's finally time for the Academy to acknowledge that. With that said, there's another deserving winner in the bunch... and if it can't be Bassett, it should be her.
Stephanie Hsu should win for Everything Everywhere All at Once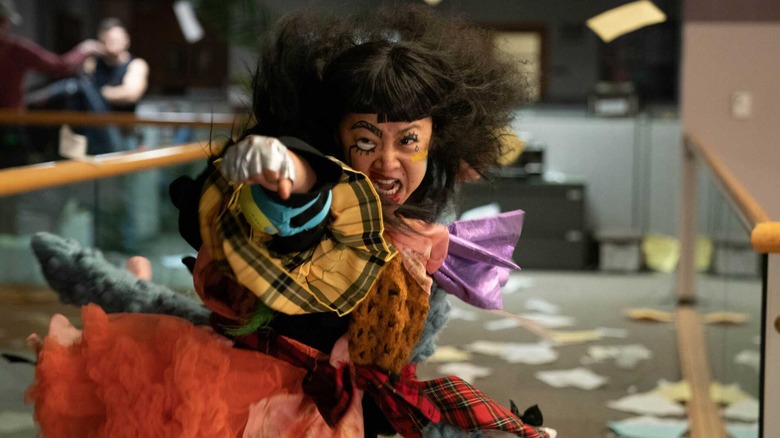 A24
The fact that Stephanie Hsu even cracked the short list of nominees for Supporting Actress is incredible in and of itself. Overshadowed by her co-star Jamie Lee Curtis in the Supporting categories at several other award shows, Hsu, at 32 years old, was rightfully recognized for her role as Joy Quan and Jobu Tupacki in "Everything Everywhere All at Once." She probably can't beat Bassett, but it wouldn't be the end of the world if she did.
A Broadway veteran who originated roles in both "The Spongebob Squarepants Musical" and "Be More Chill," Hsu brings gravity and humor in equal measure to her role as Joy, daughter to Michelle Yeoh's Evelyn Quan, who just wants her mom to accept both her queer identity and her girlfriend who isn't Chinese. Halfway through the film, it's revealed that the antagonist of the entire enterprise and the being that could destroy the multiverse itself is a different version of Joy known as Jobu Tupacki, who proves to be a fierce rival for other versions of her mother.
Hsu more than holds her own against veteran actors like Yeoh and Curtis, and even though Curtis has been a bigger part of the conversation in this race, Hsu's performance is the emotional backbone of the entire film. Bassett will probably win, and she deserves to, but it's nice to imagine another universe where Hsu, who has just reached her first huge career high, pulls out a surprise win and becomes an icon in her own right.