The 2023 Oscars Best Supporting Actor Nominees - Who Will Win & Who Should Win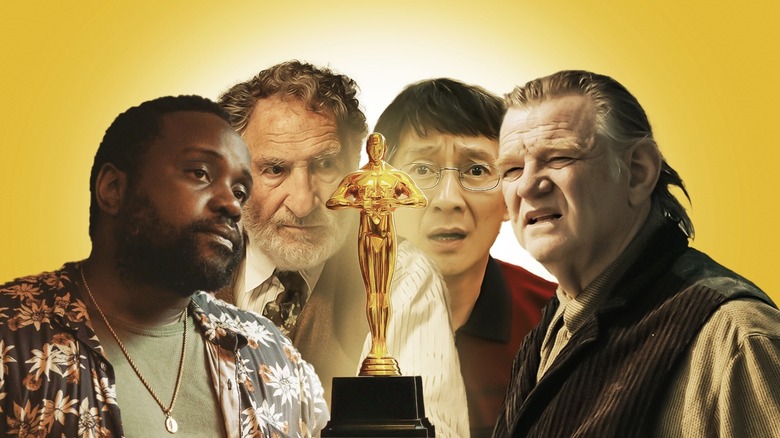 A24, Searchlight Pictures, Apple TV+, Universal Pictures, LanKS
The nominations for Academy Awards are once again here, and the internet is already a buzzing beehive of opinions on whether the names on the 2023 list are deserving, and who should have received the nods instead. This year's best supporting actor category is particularly stacked, and the Oscar could honestly go to pretty much anyone on the list.
The nominees for the 2023 Oscar for best supporting actor include the dual attack of Brendan Gleeson and Barry Keoghan for their roles as Colm Doherty and Dominic Kearney in "The Banshees of Inisherin;" Brian Tyree Henry for playing mechanic James Aucoin in "Causeway;" Ke Huy Quan for his comeback turn as Waymond Wang in "Everything Everywhere All at Once;" and Judd Hirch for playing Uncle Boris in "The Fabelmans." With award season hype surrounding all five people, an argument could be made for each man's victory ... but which of them is the most likely to win, and which one is the most deserving? Let's take a look at who seems to be the most likely candidate to lift the golden statuette come March 12 — and who, in all honesty, should probably win instead. 
Brendan Gleeson will win the 2023 Oscar for Best Supporting Actor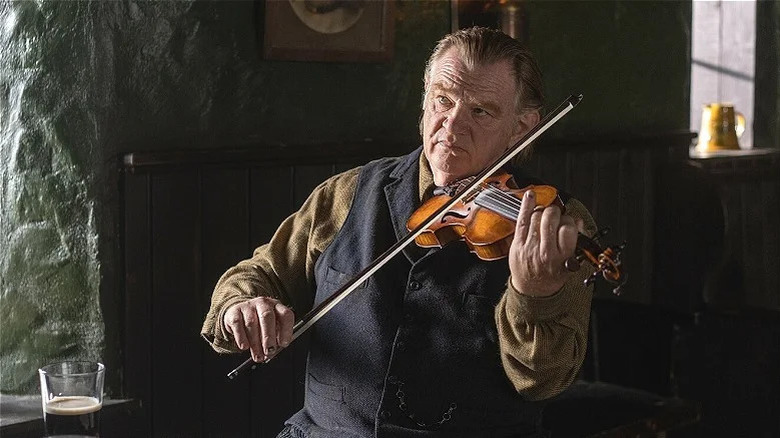 Searchlight Pictures
Let's face it, the guy who's far and away the most likely to win this one is Brendan Gleeson, right? He's a massively capable and decorated actor whom the Oscars have somehow managed to elude so far despite his lifetime of amazing roles. In sheer spite of his glorious turns in movies like "In Bruges," "The Guard," and "Calvary," the shiniest Stateside thing he has in his awards cabinet at the moment is an Emmy for 2009's "Into the Storm," which almost seems like cheating because pretty much every talented actor playing Winston Churchill is destined to haul honors by the fistful. 
Gleeson has already won a few awards for his turn as Colm Doherty, and being an un-Oscar'd, 67-year-old actor of great stature and esteem, he should have an edge over the competition at the Academy Awards, as well. Of course, Judd Hirsch is on his second supporting actor Oscar nom, having been nominated for "Ordinary People" all the way back in 1980. He's also 87 years old, so if the Academy does opt to take the elder statesman route, he might potentially edge a win over Gleeson. Even so, considering how hard "The Banshees of Inisherin" has been riding the cultural zeitgeist, it just seems deeply unwise to bet against Gleeson at this point.
Ke Huy Quan should win the 2023 Oscar for Best Supporting Actor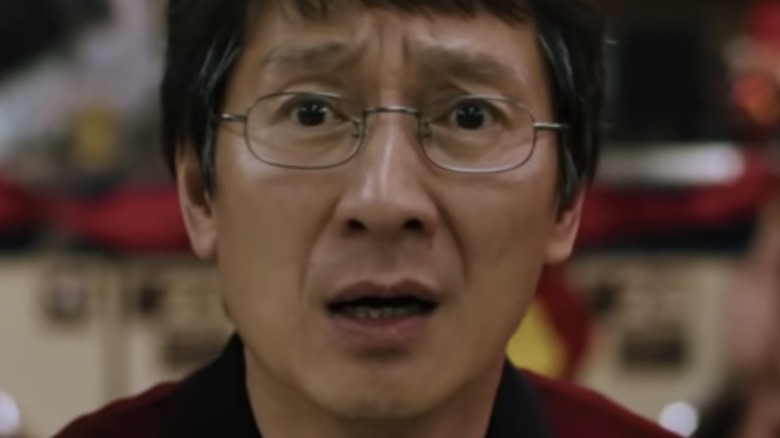 A24
Yeah, speaking about cultural zeitgeist. Though the year has seen Brendan Fraser's tear duct tickling, Golden Globe-winning career comeback in "The Whale," it's still hard to argue that Ke Huy Quan's magnificent return in "Everything Everywhere All at Once" isn't the comeback story of 2022. The boy who virtually disappeared after "Indiana Jones and the Temple of Room" has returned as a man — and, what's more, as a nuanced, thoughtful performer who acted the snot out of the meaty role of Waymond Wang.  
Whatever else the Academy Awards might be, the ceremony is also the biggest and brightest annual celebration of sheer cinematic storytelling. What better way to do this than to give the best supporting actor award to the most magnificent comeback of ... it has to be decades, hasn't it? Remember how moving it was to witness Quan's sudden rise from out-of-work actor to Golden Globe winner? Not a dry eye in the house. Now, imagine upgrading his status to an Academy Award winner, and even Fraser's potential best actor win might have a hard time getting people more emotional on March 12.   
Will Ke Huy Quan actually win? Probably not. Could it happen? Oh, yeah — and it would be everything. Everywhere. All at once.