Brett Goldstein Talks Playing Hercules In Marvel's Thor: Love And Thunder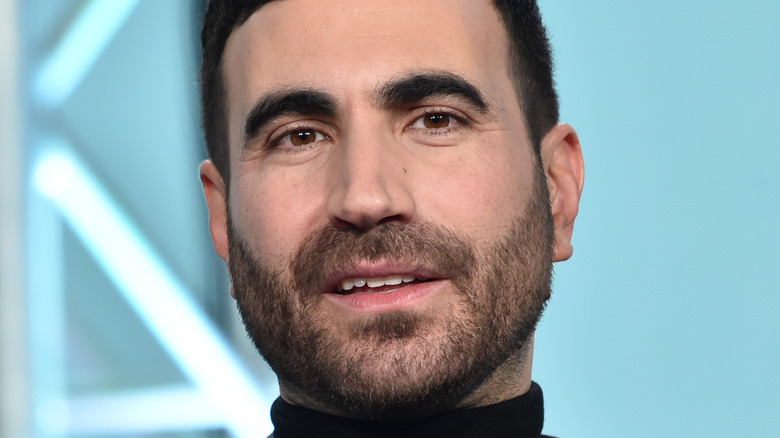 Alberto E. Rodriguez/Getty Images
It might not have been met with the best reaction upon release critically (via Rotten Tomatoes), but "Thor: Love and Thunder" does have some surprise perks going for it. Besides Christian Bale devouring scenes wrapped in darkness, there is the shocking debut of Marvel's Hercules, played by none other than occasionally gravel-voiced Emmy winner Brett Goldstein.
One of many bold creative choices in the Marvel Cinematic Universe last year (like K.E.V.I.N. in "She-Hulk," for example), Taika Waititi's second tussle with the God of Thunder ends with the son of Zeus (Russell Crowe) swearing vengeance against the Prince of Asgard, with not much mention since. It was a blink-and-you'll-miss-it moment for the "Ted Lasso" star but one that acted as a pleasant and intriguing taste of what could arrive in the future.
While not necessarily having as much of Marvel's spotlight as the hammer-wielding hero, Hercules is still a prominent force in the comic book universe who has helped save just as many days as Thor Odinsson. Of course, as far as the Marvel Cinematic Universe goes, plenty of underdogs have gained a new life on the big screen, with the Guardians of the Galaxy as a prime example. Could Hercules be following suit? Unfortunately, one person who might not be the best to ask is the demigod himself, with Goldstein recently revealing not only the limited details of Hercules' future but also the super secret process he underwent when he got the part.
Brett Goldstein over Marvel's prep work to cast him as Hercules
Appearing on the podcast "Happy Sad Confused," Brett Goldstein revealed he was just as shocked as we were at his addition to the MCU. "It came completely out of nowhere," he explained. "I just got an email saying, 'The Marvel producers would like to talk to you about something.'" From there, the top-secret system for any star that Marvel wants in one of its projects was applied.
"Obviously, I wasn't allowed to know any of it, and then I had a Zoom, and they literally just explained, 'Hey, Brett, we're making this 'Thor: Love and Thunder,' and at the end of it, blah, blah, blah, this happens, this happens, and then the camera spins around, and it's you,'" Goldstein recalled. "And I went, 'Are you f***ing joking? ... Is this real?'"
He went on to explain that concept art of him as Hercules had already been made, certifying how serious Marvel was in casting him as the ancient but new-to-the-MCU superhero. "That was the one that was most completely out of nowhere, left field, never considered it. It wasn't on my radar. Just a wild thing," he said of the role. What's even wilder, of course, is the possibility of seeing Goldstein's Greek god go up against (Thor's words, not ours) the mightiest Avenger — and Goldstein may just know how to come out on top.
There's one thing Hercules can beat Thor on according to Brett Goldstein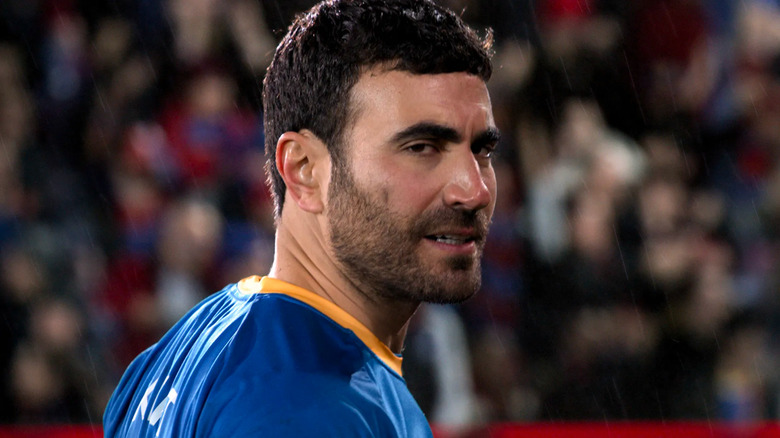 Apple TV+
When asked whether any more talks had taken place about his future within the MCU, Brett Goldstein applied the traditionally sheepish stance of a Marvel movie star: pretending not to know anything. Hey, if it ain't broke, right? Nevertheless, he acknowledged that he certainly had his work cut out for him going up against one of the last remaining O.G. Avengers, although there's one thing he might have him beat on that could turn their confrontation a little hairy.
Marveling at his opponent, Goldstein admitted, "He's a big boy, isn't he?" before breaking down his potential competition. "But does he have massive muscles? Yes, he does! Does he have incredible, unbelievable charisma? Yes, he does. Does he have the ability to look like a god? Yes, he does," he enumerated. However, there's one thing that Goldstein knows he'd have against Chris Hemsworth: "Hair? Body hair?" concluding, "Maybe that's the way I beat Thor."
All jokes and hairy chest aside, seeing Goldstein's Hercules sharing the screen with Hemsworth's Thor could open a host of possibilities for the MCU in the future. With Odinsson's best buds either dead or aged, having a scrap and eventual sit-down with Zeus' son could make for the buddy movie we didn't know we needed. Forget Deadpool and Logan taking to the road — let's pray for a sweary Greek god colliding with Shakespeare in the park.