Why Hercules From Thor: Love And Thunder Looks So Familiar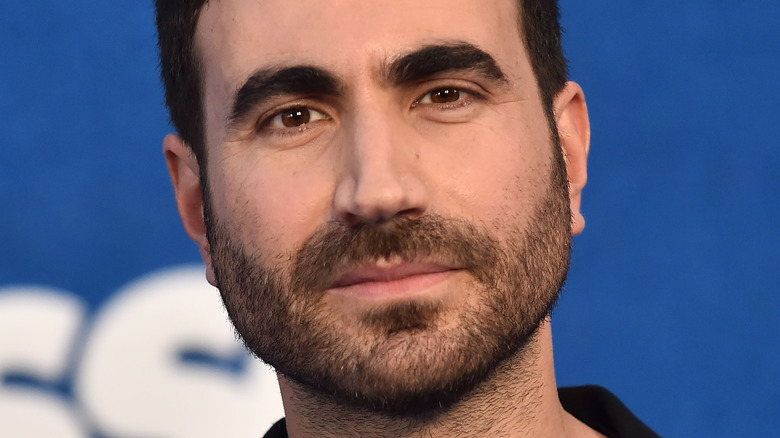 DFree/Shutterstock
Warning: This article contains spoilers for "Thor: Love and Thunder"
"Thor: Love and Thunder" introduces MCU fans to some very significant Marvel Comics characters. Christian Bale portrays the villainous and terrifying Gorr the God Butcher, while Russell Crowe makes a two-scene appearance as Zeus. Thor (Chris Hemsworth), Mighty Thor (Natalie Portman), Valkyrie (Tessa Thompson), and Korg (Taika Waititi) head to Omnipotent City to ask for help in the fight against Gorr, where they are shut down by Zeus who seems perfectly content hiding from the villain instead of helping the gods who are in grave danger.
This causes Thor to turn on Zeus, his idol, and he strikes him in the chest with the Olympian's own lighting bolt. Until the first post-credits scene, we're led to believe that Zeus is dead — but he's most certainly not. In this teaser scene, Zeus is discussing his defeat with the beautiful women tending his wounds, but we eventually find out he's actually talking to his son, Hercules. He asks him, in so many words, to eliminate Thor. We only see Hercules for a few seconds as he confirms he's heard his father's wishes. Despite his very brief appearance, plenty of moviegoers likely recognized the burly actor as he currently stars in one of the most popular television series around.
Hercules is played by Ted Lasso star Brett Goldstein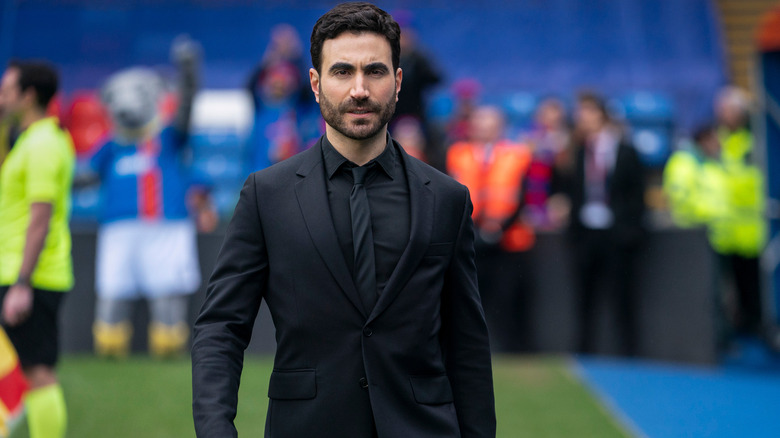 Apple TV
Once it was revealed by Russell Crowe himself that he was playing Zeus, the speculation began on whether we'd be seeing Hercules in "Thor: Love and Thunder." There were even rumors the character was edited out of the movie's trailer, suggesting Hercules had a bigger role in the film. Nevertheless, Brett Goldstein makes his MCU debut in the first post-credits scene — satisfying "Ted Lasso" fans everywhere.
In the highly-popular Apple TV+ series, Goldstein plays Roy Kent, the former AFC Richmond captain who now holds the coach position. Before becoming a coach, we see Roy struggle with his soccer talents as age gets the best of him. Despite coming off as unapproachable due to his resting angry face, Roy is actually a super compassionate and loving guy. He also played for Sunderland AFC and Chelsea F.C. as a center midfielder and has a wildly large and loyal fan base who were sad to see him retire. We get to see Roy's sensitive side come out in scenes with his girlfriend Keely (Juno Temple) and his niece Phoebe (Elodie Blomfield). With "Ted Lasso" coming to an end after Season 3, Goldstein will have all the time in the world to appear as Hercules in more MCU projects.