Who Played Dr. David Underhill On The Big Bang Theory?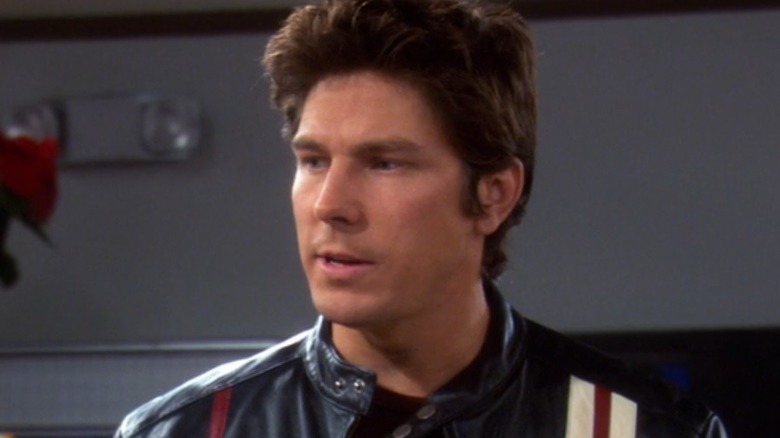 CBS
Between fall 2007 and spring 2019, there were few series on the air bigger than CBS' ensemble sitcom "The Big Bang Theory." That remains just as true even a few years removed from its primetime run, with fans continuing to revel in the show's nerd-centric antics via syndication and streaming binges.
As those binges ensue, longtime fans of the show are no doubt being reminded of just how many actors and icons graced the sets of "The Big Bang Theory" for a special guest appearance. That list includes everyone from pop culture stars (Mark Hamill) to comic book legends (Stan Lee) to real-world geniuses (Stephen Hawking). These are just a few of the many heavy hitters who appeared on "The Big Bang Theory" during its 12-season run.
An equally stacked crew of second-tier stars also turned up on the show over the years, including the actor who portrayed the brainy hunk Dr. David Underhill in Season 2, Episode 11. Dr. Underhill turns up as a physics celebrity and would-be colleague to Leonard Hofstadter (Johnny Galecki). He also fast becomes a love interest to Penny (Kaley Cuoco). Though he makes only one appearance on the show, the brawny doctor leaves his mark on the narrative, and his actions even instigate one of the more memorable early scenes between Leonard and Penny. Here's who played Dr. Underhill on "The Big Bang Theory."
Michael Trucco played the dashing Dr. David Underhill on The Big Bang Theory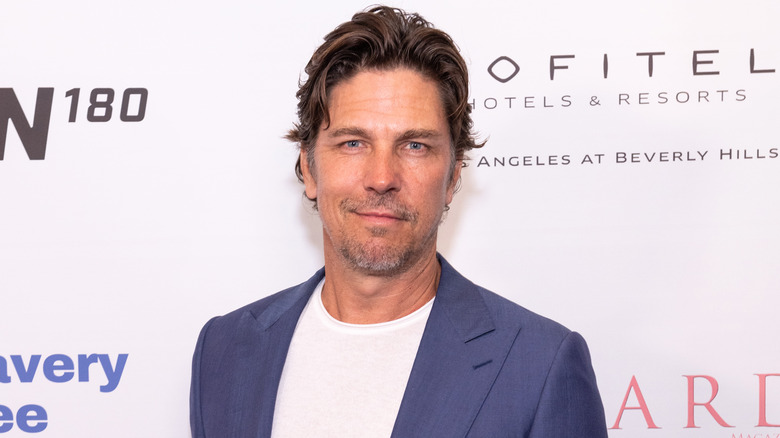 Amanda Edwards/Getty Images
That actor's name is Michael Trucco. And he was a regular player on the small screen long before he turned up as Dr. David Underhill on "The Big Bang Theory." In fact, by the time Trucco made that 2008 appearance, he'd already made numerous others on some of the best shows of the late '90s and early 2000s, including "Beverly Hills, 90201," "Charmed," "Nash Bridges," and "Sabrina the Teenage Witch." Trucco had, by then, also joined the cast of the beloved "Battlestar Galactica" revival as Ensign Samuel Anders.
Of course, "Battlestar Galactica" came up a couple of times each in the first few seasons of "The Big Bang Theory," and Trucco's co-star Katee Sackhoff even made a pair of guest appearances herself, so it's a safe bet his ties to the sci-fi hit were a big reason he landed his role on "The Big Bang Theory." Not surprisingly, Trucco has kept busy in the years since, making appearances on shows such as "Castle," "Psych," "How I Met Your Mother," "Revenge," "Criminal Minds," and many other series.
He's also become one of Mike Flanagan's regular players, scoring a role in the filmmaker's 2016 horror "Hush," as well as parts in his Netflix ventures "Midnight Mass" and "The Midnight Club." And if Trucco continues to chew the scenery in such high-profile projects, we'll be seeing plenty more of him down the road.