Where Is The Cast Of Workaholics Now?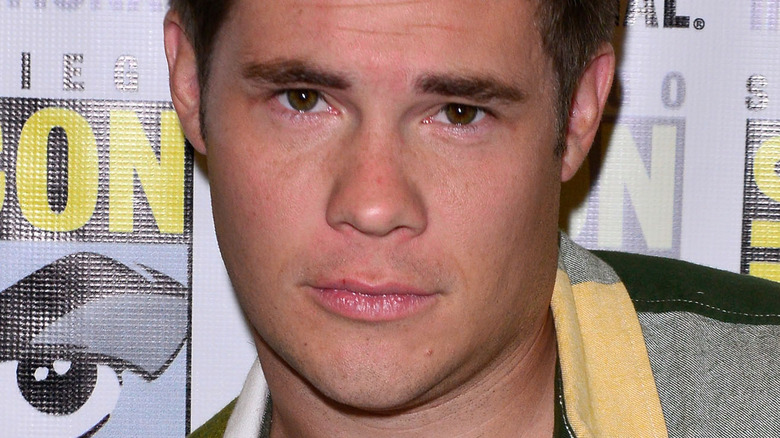 Jerod Harris/Getty Images
It's been more than five years since Comedy Central's workplace comedy "Workaholics" left the air, and honestly, we still haven't come to terms with its departure. No matter how hard you try to let go, it's as if there's this man-child-sized void no comedy series has been able to fill since. Sure, you could try attending college frat parties or hanging out with the sketchy guy outside Dollar Tree who's always offering to sell you something stuffed in little baggies, but not even that could replicate the insanity we experienced with Adam, Blake, and Anders.
It's hard not to miss TV's most unhinged friend group, but we sleep better at night knowing the real-life trio who started as a sketch comedy group remains collaborative besties to this day. We even came close to an official reunion when it was announced that a "Workaholics" movie was coming to Paramount+. However, our dreams were crushed when the movie was canceled before filming began. Still, we hold out hope as the guys continue to shop the movie around to other production companies (via The Hollywood Reporter). In the meantime, let's catch up with our favorites by looking into where the cast of "Workaholics" is now.
Adam Devine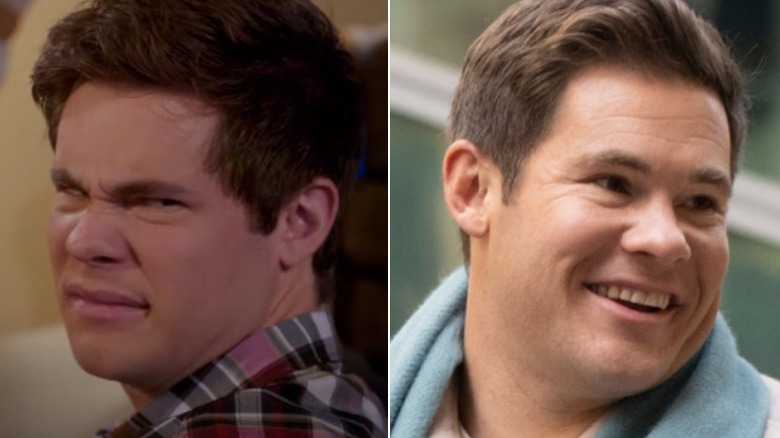 Comedy Central/YouTube & Noam Galai/Getty
You may know Adam DeMamp as the lovable, obnoxious dimwit on "Workaholics," but despite sharing the same given name, actor Adam Devine is a separate entity from his character. When discussing how he resembles his character, Devine tells MTV, "I think DeMamp comes out on beer six and then leaves my body at beer 11. I'll get real wild after beer six to beer 11. And then after my 11th beer, I'll just get really quiet, whereas Adam DeMamp I think would start a house fire." After the success of "Workaholics," Devine lent his comedic chops and boyish charm to a number of productions. Shortly following the end of the series in 2017, "Workaholics" alumni Devine, Blake Anderson, Anders Holm, and Kyle Newacheck collaborated once again on the action-comedy movie "Game Over, Man!," where Devine plays one of three housekeepers-turned-action-heroes.
Currently, Devine stars alongside Danny McBride in the HBO comedy "The Righteous Gemstones" as Kelvin Gemstone, a youth pastor and the youngest member of the Gemstone family. Meanwhile, Devine's other series over on Peacock, "Pitch Perfect: Bumper in Berlin," has also been renewed for a second season (via Variety). In the comedy, Devine reprises his famous role as Bumper from the "Pitch Perfect" franchise. Outside of acting, Devine shares a podcast with Anderson, Holm, and Newacheck called "This Is Important," where the group "discusses some very important topics" in a conversational style. If that's still not enough, you can catch Devine in the upcoming crime-comedy "The Out-Laws," which is set to release on Netflix (via Deadline).
Blake Anderson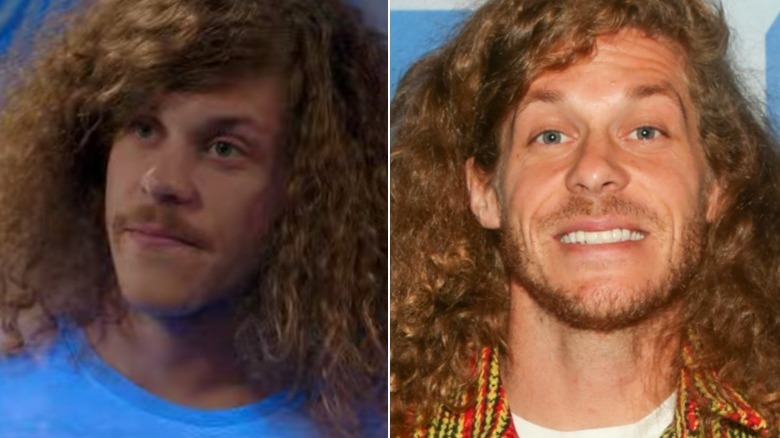 Comedy Central/YouTube & Paul Archuleta/Getty
The actor behind everyone's favorite stoner is none other than Blake Anderson. Although "Workaholics" ended in 2017, the party has yet to stop for Anderson. Along with his role in the action-comedy "Game Over, Man!," Anderson also voiced RG in Adult Swim's "The Jellies!," an animated sitcom created by Tyler the Creator and Lionel Boyce. He then went on to co-star with Lamorne Morris in the Hulu comedy series "Woke" as Gunther before its cancelation in 2022 after Season 2. But last year wasn't a complete bust thanks to his role as Eric in the science-fiction comedy movie "I'm Totally Fine," where a woman's mourning takes an extraterrestrial twist.
Some upcoming acting projects for Anderson include the role of Cousin RJ in the Netflix crime-comedy "The Out-Laws," where he'll be starring alongside Devine, and a role in Chelsea Peretti's feature directorial debut "First Time Female Director." You can also find him on the "This Is Important" podcast with the other "Workaholics" creators.
Anders Holm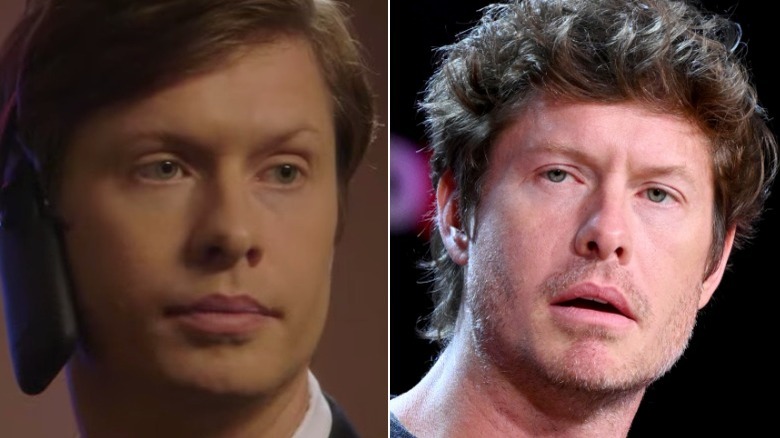 Comedy Central/YouTube & Bryan Bedder/Getty
The chaos of "Workaholics" wouldn't be as satisfying without the semi-straight man Anders Holmvik, played by Anders Holm. Out of the three, Anders is the most responsible, calm, and sane, but that isn't saying much. You may also know Holm as Pastor Casey from "The Mindy Project," a series on the air simultaneously as "Workaholics." "On 'Workaholics,' I feel like I'm just hanging out with my buddies being filmed, but on 'Mindy' I'm around professional funny people who act," Holm tells Vulture when discussing the two projects. This was an eventful time for Holm's career, but it would only get better from there.
In 2018, Holm starred in Charlie Grandy and Mindy Kaling's short-lived sitcom "Champions" as Vince Cook. The series was unfortunately canceled after one season. Along with Devine and Anderson, Holm also starred in the movie "Game Over, Man!" as Darren. As of late, you can find him in Netflix's limited series "Inventing Anna," where he plays journalist Vivian Kent's husband Jack. You can catch him on the "This Is Important" podcast as well. Holm has a busy schedule ahead of him with some upcoming roles in the movies "At Midnight" and "About My Father," along with a role in Apple's untitled "Godzilla and the Titans" project.
Kyle Newacheck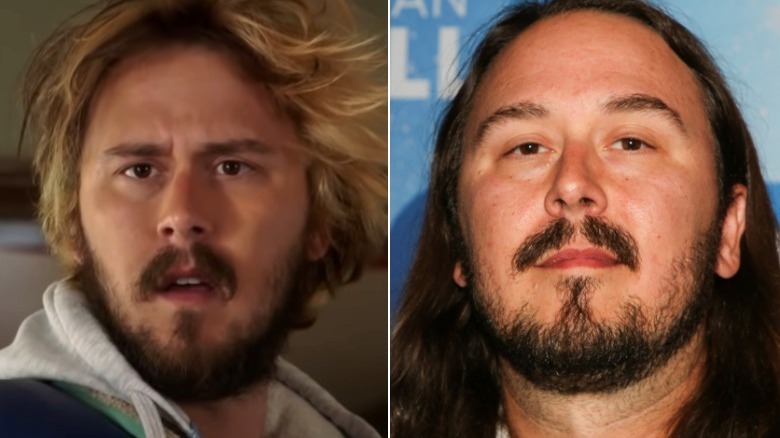 Comedy Central/YouTube & Paul Archuleta/Getty
When you think of "Workaholics," you think of on-screen roommates and coworkers Devine, Anderson, and Holm as the faces of the show. But there's a fourth addition to this comedic threesome who often gets overlooked, and that's Kyle Newacheck, the actor who plays drug dealer Karl Hevacheck. Newacheck has been here since the very beginning, from the formation of the Mail Order Comedy group to the creation of "Workaholics" to the group's current podcast, "This Is Important."
Newacheck does it all: writing, directing, producing, and acting. After writing, directing, and acting in "Workaholics," Newacheck went on to direct Netflix's comedy-mystery movie "Murder Mystery" starring Adam Sandler and Jennifer Aniston. He also wrote, produced, and directed the movie "Game Over, Man!" and worked as director/producer on the movie "I'm Totally Fine," in which he also had a small acting role. One of his biggest projects since "Workaholics" has been FX's comedy vampire series "What We Do in the Shadows," on which he works as a co-executive producer and director. He'll also be serving as co-executive producer for the upcoming sequel "Murder Mystery 2."
Jillian Bell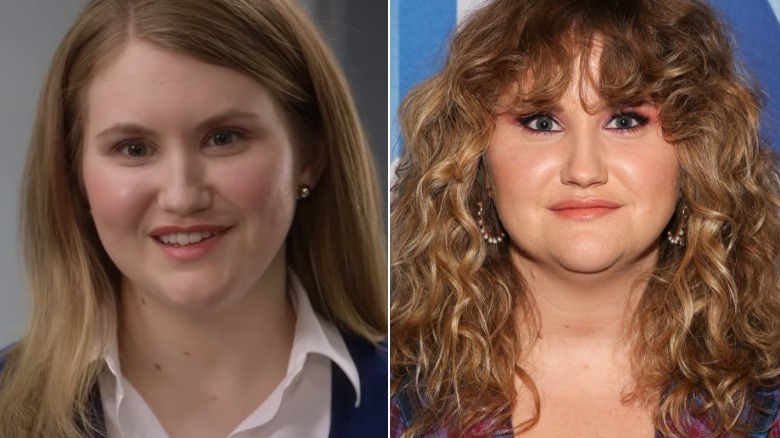 Comedy Central/YouTube & Paul Archuleta/Getty
Anxious cat lady and senior sales associate Jillian Belk may be the victim of workplace abuse and endless pranks in "Workaholics," but Jillian Bell, on the other hand, is too busy making jokes to be the butt of them. Her career kicked off hard and fast when she became a writer for "Saturday Night Live" for Season 35. However, she wouldn't stay long after being offered her role in "Workaholics," which she couldn't turn down. "Workaholics was a blessing that appeared, and from there on out, I had new dreams and new goals, and I feel that it has now turned out for the best. But I do appreciate my experience [at Saturday Night Live] and what has come from it," Bell expresses in an interview with Fast Company.
After her time on the show, Bell reunited with the "Workaholics" gang in the movie "Game Over, Man!" with a little cameo. Bell then went on to star in and executive produce the comedy movie "Brittany Runs a Marathon," where Bell plays Brittany, a wild twentysomething who makes it her mission to improve her health and run in the New York City Marathon after being diagnosed as overweight. In 2020, Bell starred in the Disney+ movie "Godmothered," alongside Isla Fisher. In 2022, Bell also starred in the movie "I'm Totally Fine" and appeared in an episode of the Apple TV+ anthology series "Roar." You can check out her upcoming roles in Amazon's "Candy Cane Lane" and the comedy movie "Reunion."
Maribeth Monroe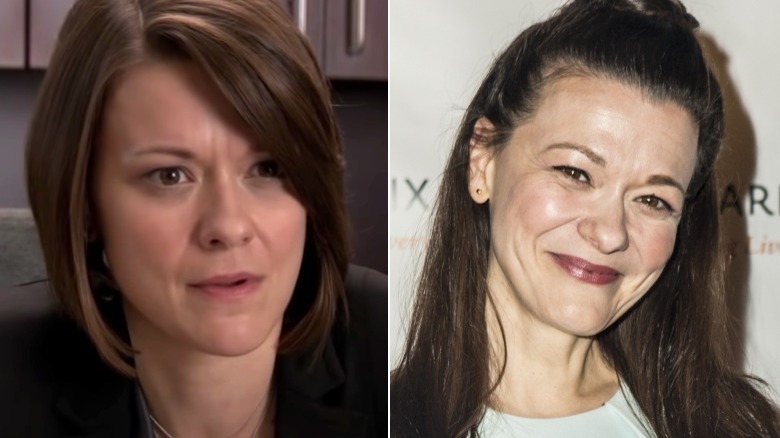 Comedy Central/YouTube & Harmony Gerber/Getty
At the top of the corporate ladder is stick-in-the-mud Alice Murphy — that is, if you consider being a manager of a telemarketing company the top of the corporate ladder. Alice is quite the character as a sober divorcée, and we don't blame you if you wouldn't want to work for such a miserable boss, but you should know, actor Maribeth Monroe is anything but her humorless character. In fact, Monroe brings an unprecedented amount of hilarity to her roles. If you loved her character Alice, you'll love her most recent endeavors even more. Monroe first appeared as Mindy St. Claire in the comedy series "The Good Place" in Season 1, Episode 12. In the series, Monroe's character is the only human to inhabit The Medium Place, an afterlife between The Good Place and The Bad Place. Monroe also stars as Christina Wheeler in the CBS sitcom "Bob Hearts Abishola," which is currently in its fourth season.
Erik Griffin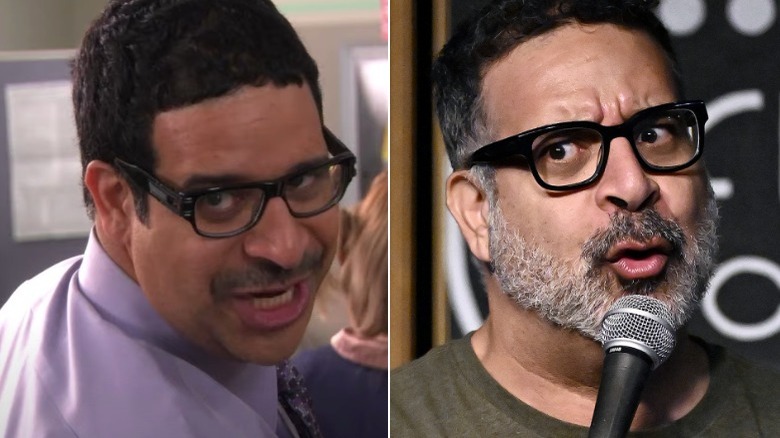 Comedy Central/YouTube & Michael S. Schwartz/Getty
Clocking in at TelAmeriCorp from 9-5 is fellow coworker Montez Walker. He's an honest weirdo trying to make an honest living, played by actor and comedian Erik Griffin. Griffin released his first comedy album, "Technical Foul: Volume One," back in 2013, but since the conclusion of "Workaholics," Griffin's been busy producing more comedic content than ever. He's since released two stand-up specials on Showtime, "The Ugly Truth" and "AmERIKan Warrior." Now, you can hear him trying out new material on one of his many podcasts. Griffin hosts "The Golden Hour" podcast alongside Brendan Schaub and disgraced comedian Chris D'Elia, as well as the "Gen2Gen" podcast with Matthew Espinosa and his personal solo podcast "Riffin With Griffin." Griffin also landed a notable role in the Showtime dramedy "I'm Dying Up Here" as Ralph Carnegie, a comedic writer for married duo Sonny & Cher.
Waymond Lee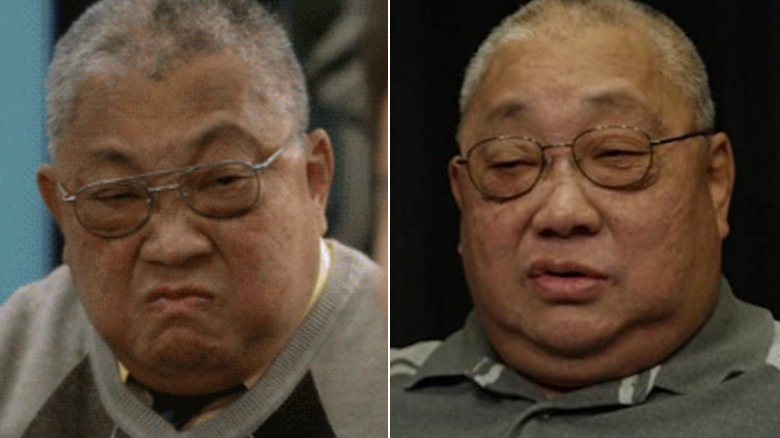 Comedy Central & Kali Karate Show/YouTube
This last TelAmeriCorp office worker doesn't get the spotlight often enough, but when he does, he shines. Waymond doesn't speak a word throughout the whole "Workaholics" series — that is, until the finale, when we finally get the moment we've all been waiting for. The guys are in the breakroom fighting when Waymond speaks up and bestows some much-needed wisdom about friendship and forgiveness. Of course, this is met with a joke about how he never shuts up, and that's the last we see of beloved Waymond. If you're missing Waymond's cameos, we have great news for you. Actor Waymond Lee has been in several projects throughout the years as a background actor who stands out among all the rest. If you pay close enough attention, you can catch his uncredited cameos in the movies "Bullet Train" and "Everything Everywhere All at Once."