Where Is The Real-Life House From American Horror Story: Coven Located?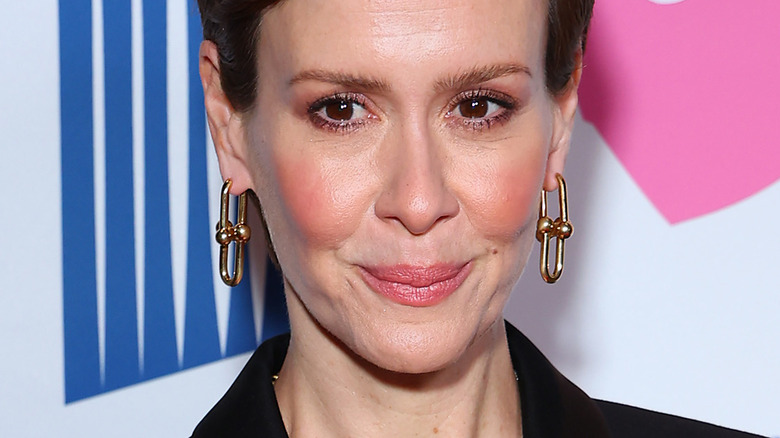 Leon Bennett/Getty Images
"American Horror Story" is one of the modern era's most popular and well-known television shows. Created by Ryan Murphy, "AHS" tells a different story with a new set of characters each season. Sometimes, popular actors will triumphantly return in future seasons, such as Jessica Lange, Sarah Paulson, and Evan Peters. 
While there are fan theories about how all of the seasons actually connect, "AHS" stands out for its diverse range of horror stories. There are rare occurrences where a season does pick up on the story of an earlier one, like Season 8's "Apocalypse," which is more or less a follow-up of "Coven." Still, for the most part, "AHS" sticks to the theme of the moment, as that is what gives it momentum.
A few earlier seasons are often held in high regard by fans. "Murder House," the very first season, is usually a fan-favorite go-to that seems to be a contender, but the real supreme exists in Season 3's "American Horror Story: Coven."
"Coven" proved so popular that individual characters returned in later seasons, and there was a whole second season dedicated to the talented coven of witches who ultimately saved the world. Still, many fans may not know that the mansion used for Miss Robichaux's Witch Academy is a real place, not a set created for television.
The luxurious mansion is actually in New Orleans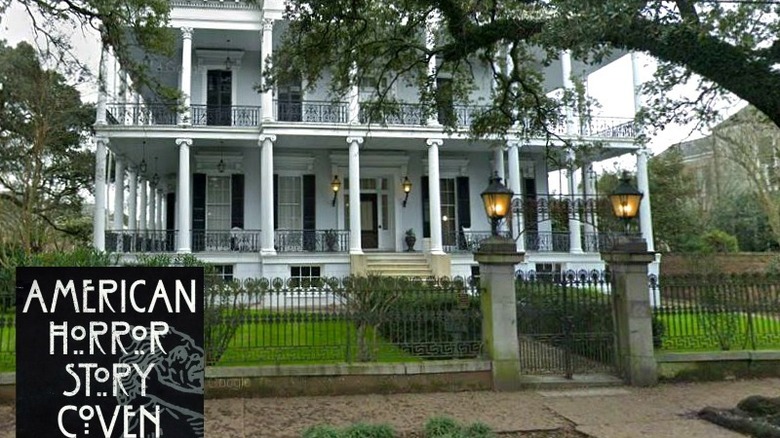 FX
It's easy to mistake the beautiful New Orleans mansion for a carefully created set designed specifically for the witches that reside in it. In reality, it's known as the Buckner Mansion. Located in the Garden District, 1410 Jackson Avenue sits at the intersection of Jackson Avenue and Coliseum Street. Due to the popularity of "AHS," it's become one of the most sought tourist attractions in New Orleans.
Built in 1856, the home is well over 150 years old, and it's one of the most beautiful and luxurious mansions in the entire city. The all-white mansion with black cast iron fences and railing makes for a striking contrast that speaks to the elegance of the original design. The mansion is as grand inside as it is out, with three ballrooms.
Henry S. Buckner built the mansion to outdo Stanton Hall in Mississippi. He lived there with his family for many years after its completion, but it was eventually sold to the Soule Business School in 1923, which operated until 1983. Now Buckner Mansion is known for being a tourist destination where fans of "AHS" take an endless sea of photos. The mansion is a private residence; although fans can take pictures from the street, they cannot go on the grounds.
Currently, the home is available for filming and a high-end rental that costs more than a pretty penny.