That '90s Show Fans Are Disappointed That '70s Show Isn't Available On Netflix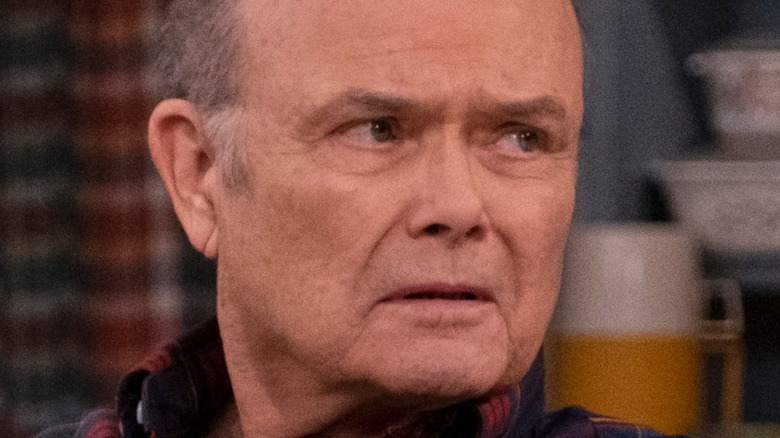 Patrick Wymore/Netflix
With the conclusion of a pretty rough Season 8 — a bundle of episodes fans find entirely skippable — "That '70s Show" came to a close in May 2006. It was tough saying goodbye to all of the Point Place, Wisconsin kids, but it was time for the series to end — and not just because the series finale kicked off the 1980s. Nevertheless, the period sitcom has hardly lost its place in pop culture, especially with the dawn of the streaming age, where it has gained the adoration of an entirely new generation. Within that love, streaming giant Netflix saw an opportunity.
To keep the legacy of "That '70s Show" alive, Netflix got to work on making "That '90s Show" a reality. The inaugural season did exactly as promised, bringing audiences back to Red (Kurtwood Smith) and Kitty Forman's (Debra Jo Rupp) house, putting the likes of Eric Forman (Topher Grace) and, briefly, Jackie Burkhart (Mila Kunis), among other originals, back in the spotlight, and introducing a new cast of rambunctious kids. While far from perfect, the show has kept most subscribers thoroughly entertained while also reigniting their interest in a "That '70s Show" rewatch.
The issue with this lies in the fact that, well, Netflix doesn't currently have "That '70s Show" on the platform. In response, fans from all over haven't shied away from voicing their frustration about it.
Fans on Twitter are confused by Netflix's lack of That '70s Show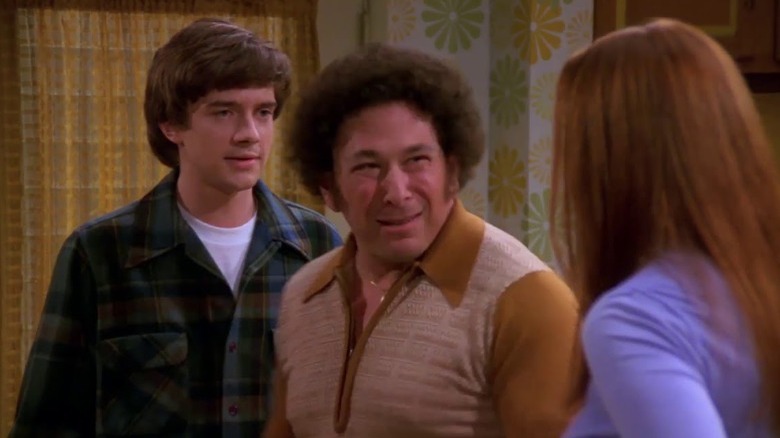 Fox
It didn't take long after "That '90s Show" arrived on Netflix for fans of "That '70s Show" to check it out, and once they finished the first 10-episode season, they had one question on their minds: Why isn't "That '70s Show" on Netflix? "why would netflix produce that 90s show but not have that 70s show available that's so stupid," tweeted @wariocheats, with @SkyeSymone writing, "I feel like if they're gonna have that 90s show on Netflix they should also put that 70s show back on Netflix." The logic is certainly sound, so what's the holdup?
Twitter user @SickJay84 makes a good point on this front, noting that Netflix had "That '70s Show" at one point, but the streaming rights must've run out at some point. After all, it's far from uncommon for Netflix to cycle out old content in favor of new stuff, so the minds behind it all must've simply opted to let the show go. Meanwhile, @Alan_Woodshire posits that perhaps it has something to do with all of the controversy surrounding Danny Masterson — who portrayed Steven Hyde on "That '70s Show" — and Netflix's desire to steer clear of him. Then again, this is all purely speculation.
At the end of the day, the facts are the facts. "That '70s Show" is indeed missing from Netflix, and it's anyone's guess as to whether it will return in the near future or not. For now, at least we have the debut season of "That '90s Show" to keep us occupied.