Here's When You Can Watch Empire Of Light At Home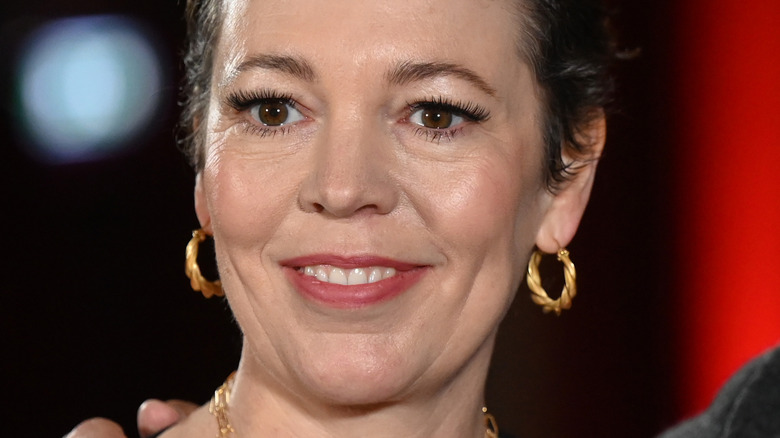 Stuart C. Wilson/Getty Images
For those who haven't yet had a chance to see director/writer Sam Mendes' "Empire of Light" in theaters, you will soon get your chance to watch the film at home. The movie was first premiered at the Telluride Film Festival back in September 2022 (via Deadline) before being picked up and released by Searchlight Pictures, then shown in theaters in January 2023. And despite mixed reviews, the feature has been nominated for several awards, including a Golden Globe best performance by an actress in a motion picture –- drama for Olivia Colman, as well as a best cinematography Oscar nomination for Roger Deakins. For those preferring to take in the romantic drama from the comfort of their couch, it has just been announced when that will be an option.
"Empire of Light" takes place in the 1980s and follows Hillary (Colman), who works at a British old-school movie theater that has been dealing with financial issues as of late. Speaking of issues, during the film, Hillary must deal with her own mental instability while she carries out a love affair with the theater boss, Donald (Colin Firth). The movie takes off when Hillary suddenly develops a romantic relationship with a newly-hired staff member, Stephen (Micheal Ward), despite a noticeable age difference, which also causes interracial tensions. 
While the film has been available to watch in theaters for some time, movie fans now know when they can officially take in "Empire of Light" from the familiar surroundings of home.
Empire of Light is coming via streaming and DVD/Blu-Ray
There are plenty of people who, around this time of year, scramble to watch as many Oscar-nominated films as they can before the Academy Awards ceremony takes place in March. If you are one of these ambitious moviegoers making your way down the nomination list, you'll hit "Empire of Light" once you reach the best cinematography category. Unlike some nomination picks that require you to trek to the theaters and shell out the cash to see the film on the big screen, the distributors of "Empire of Light" have announced that the movie will be available at home, just in time to catch it before the big event is held.
Continuing the long-time pattern of releasing different at-home watching options, movie fans will get to watch "Empire of Light," via streaming, on both HBOMax and Disney+ on February 7, 2023 (via DisneyPlusInformer). Canadian viewers will have to wait one more day as the release will be on February 8. For those who prefer to have a hard copy, or do not have the opportunity to stream, the movie will be released on Blu-ray and DVD on February 21, 2023. Unlike the streaming option, the Blu-ray and DVD version will include an exclusive interview with Director/Writer Sam Mendes, who discusses the making of the film and his own personal connection to it.