The New Mutants Is 'Full-Fledged Horror,' Says Star Charlie Heaton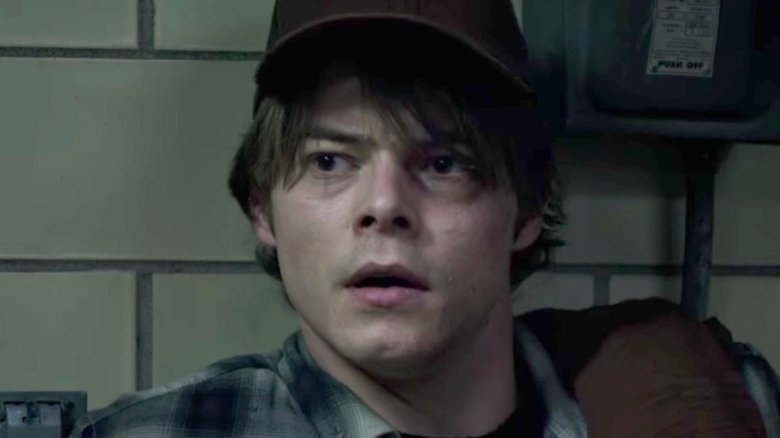 The New Mutants will be unlike any superhero movie we've seen before. Well, according to the film's star Charlie Heaton, at least.
Heaton, best known for his role as Jonathan Byers in the smash hit series Stranger Things, expands his horizons to play Sam Guthrie, better known as Cannonball, in the upcoming Josh Boone-directed film The New Mutants. The X-Men spinoff movie, said to be based on the New Mutants comic run that kicked off in 1984 when artist Bill Sienkiewicz joined the series for issue No. 18, follows a group of misfit teenagers still making sense of their mutant powers, and tells their coming-of-age story through a dark and daunting lens. As Heaton put it to Entertainment Weekly, The New Mutants will go "full-fledged horror."
"It's basically about these mutants in a facility for damaged mutants. It's a story about these characters coming to grips with who they are, and it's a horror X-Men movie, which we haven't seen before," the actor explained. "I feel like, for an X-Men movie, yeah, I think they're going full-fledged horror."
Heaton added that he doesn't want to (and genuinely can't) give up too much about the film's plot, but mentioned that The New Mutants is sure to shatter expectations and break barriers of the superhero film genre. "Without saying too much — I really don't want to give away too much what it's about, it's very under wraps — but it is, in terms of anything we've seen in the X-Men world, it definitely is a horror film. It's scarier than anything we've seen in that genre," he stated. 
The actor then spoke a bit about his character in the film: "I play Sam Guthrie, whose mutant name is Cannonball. Sam comes from Kentucky, and he's kind of a working-class boy, and he has the ability to project himself through the sky like a cannonball."
Heaton's use of the phrase "full-fledged horror" mirrors what director Boone himself used when describing The New Mutants and its uniqueness back in May of 2017. "We are making a full-fledged horror movie set within the X-Men universe," the filmmaker said. "There are no costumes. There are no super-villains. We're trying to do something very, very different."
Boone mentioned in a separate interview that The New Mutants is actually intended to be the first entry in a new X-Men horror movie trilogy. "We brought it to Fox as a trilogy of films ... These are all going to be horror movies, and they're all be their own distinct kind of horror movies. This is certainly [a]... supernatural horror movie. The next one will be a completely different kind of horror movie," explained Boone. "Our take was just go examine the horror genre through comic book movies and make each one its own distinct sort of horror film. [We are] drawing from the big events that we love in the comics."
Joining Heaton in The New Mutants are Game of Thrones actress Maisie Williams as Wolfsbane (real name: Rahne Sinclair), a Scottish girl who experiences hardship when trying to establish middle ground between her religious beliefs and her ability to transform into a wolf; Teen Wolf actor Henry Zaga as Sunspot (Roberto da Costa), who can absorb and channel solar energy; The Originals star Blu Hunt as Danielle Moonstar (Mirage), the mutant also known as Psyche in the Marvel comics who possesses a vast array of psionic and energy manipulation powers; and Split and Thoroughbreds actress Anya Taylor-Joy as Magik (Illyana Nikolievna Rasputina), the teenaged sister of Colossus and a young sorceress who can teleport using discs. 
The New Mutants was originally set up to launch in cinemas today (April 13), but was pushed back 10 months to February 22, 2019. Things only got worse when it was reported that half the movie was being reshot, and that it wouldn't arrive in theaters until August 2, 2019 — nearly two years after Fox rolled out the first trailer for The New Mutants.