The Witcher's MyAnna Buring Was Drawn To Tissaia's Contrasting Characteristics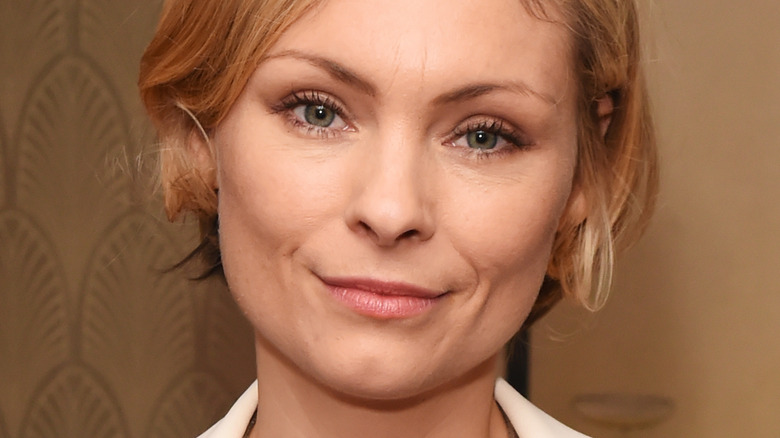 David M. Benett/Getty Images
Tissaia really shined during Season 2 of "The Witcher." After a season exuding chilliness and power as the rectoress of the magical Aretuza academy, Tissaia began to reveal her warm heart, such as when she attempted to protect Yennefer before the trial of Cahir. In fact, Tissaia's personality shifted so much that fans were thrown for a loop when the mage later supported putting a bounty on Ciri's head.
But that complexity also makes Tissaia a compelling character in a world already full of them. Of course, the powerful rectoress' often obscure motivations will make her even more interesting in Season 3, as she potentially faces off against Yennefer, the latter of whom has sworn to protect Siri. And it's exactly that kind of conflict that draws actress MyAnna Buring to the character. In a 2021 interview about "The Witcher" Season 2, Buring elaborated on why she loves playing Tissaia.
Buring recognizes Tissaia's warm beating heart
Buring, who emanates very un-Tissaia-like warmth in her interviews, noted at the UK premiere of "The Witcher" Season 2 that she's very different from her character ... and that she loves that. "I love that sort of stern exterior that hides a really sort of warm beating heart," she told HeyUGuys. "I'm not stern like that at all in my real life. So it's really fun to be able to play that, you know, ridiculous seriousness and that huge power, because it's as far away from me as it's possible to get."
And that ridiculous seriousness may get a whole lot more serious in "The Witcher" Season 3 if the show continues to draw from its literary source material. In the second novel of the Witcher saga, "Time of Contempt," Tissaia eventually joins forces with Vilgefortz and battles against Yennefer. This dramatic mother-daughter-esque conflict could no doubt give Buring even more juicy material to work with — and even more reasons to love her character.