HBO Renews Barry And Silicon Valley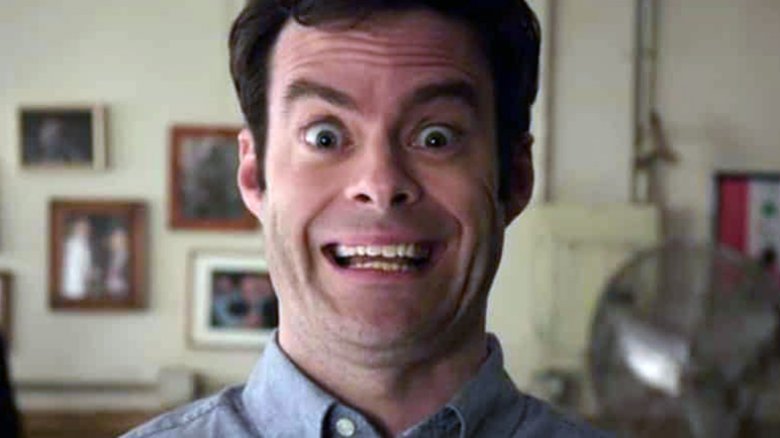 Barry is coming back, and so is Silicon Valley.
HBO has handed a second season renewal to its Bill Hader-starring dark comedy series Barry, and has picked up the Emmy Award-winning Silicon Valley for a sixth trip around the television screen (via Deadline). 
Executive vice president of HBO Programming Amy Amy Gravitt said in light of the renewal announcement, "While Barry has delighted audiences with its deft interplay of comedy and drama, Silicon Valley remains as brilliantly and frighteningly prescient as ever. We're thrilled that these two smart, funny shows are returning for another season."
The renewals come shortly after Barry premiered its eight-episode first season and Silicon Valley debuted its fifth season on March 25. 
Created by Alec Berg and Hader, Barry centers on former marine Barry Berkman, played by Hader, who works as a hitman in the Midwestern United States. Feeling apathetic, dissatisfied, and lonely, he packs his bags and begrudgingly heads for Los Angeles to murder yet another person. But in the City of Angels, more than just a victim awaits Barry; there, he finds camaraderie in a group of eager actors hoping to make it in the L.A. theater scene. 
Barry also stars Stephen Root as Monroe Fuches, Sarah Goldberg as Sally Reed, Glenn Fleshler as Goran Pazar, Anthony Carrigan as NoHo Hank, Henry Winkler as Gene Cousineau, Paula Newsome as Detective Moss, John Pirruccello as Detective Loach, Marcus Brown as Vaughn, Mark Ivanir as Vacha, Dale Pavinski as Taylor, Cameron Britton as Simmer, Robert Curtis Brown as Mike Hallman, Karen David as Sharon Lucado, Michael Irby as Cristobal Sifuentes, D'Arcy Carden as Natalie, and Darrell Britt-Gibson as Jermaine.
Here's the full synopsis for Barry: "Disillusioned at the thought of taking down another 'mark,' depressed, low-level hit man Barry Berkman seeks a way out. When the Midwesterner reluctantly travels to Los Angeles to execute a hit on an actor who is bedding a mobster's wife, little does Barry know that the City of Angels may be his sanctuary. He follows his target into acting class and ends up instantly drawn to the community of eager hopefuls, especially dedicated student Sally, who becomes the object of his affection. While Barry wants to start a new life as an actor, his handler, Fuches, has other ideas, and the hit man's criminal past won't let him walk away so easily."
From the minds of Mike Judge, John Altschuler, Dave Krinsky, Silicon Valley depicts the lives of five young men who founded a start-up company in Silicon Valley, the epicenter of the tech world where "the people most qualified to succeed are the least capable of handling success."
Silicon Valley features a stacked cast that includes Thomas Middleditch as Richard Hendricks, Josh Brener as Nelson "Big Head" Bighetti, Martin Starr as Bertram Gilfoyle, Kumail Nanjiani as Dinesh Chugtai, Amanda Crew as Monica Hall, Zach Woods as Donald "Jared" Dunn, Matt Ross as Gavin Belson, Suzanne Cryer as Laurie Bream, and Jimmy O. Yang as Jian-Yang. T.J. Miller starred as Erlich Bachman through season 4, then departed from the series in May of 2017.
Here's the series synopsis for Silicon Valley: "Partially inspired by co-creator Mike Judge's experiences as a Silicon Valley engineer in the 1980s, this comedy series follows the misadventures of introverted computer programmer Richard and his brainy friends as they attempt to strike it rich in a high-tech gold rush. They live together in a Bay Area startup incubator loosely run by self-satisfied dot-com millionaire Erlich, who lets them stay in his house rent-free in exchange for a stake in the projects they invent there. But when Richard develops a powerful search algorithm at his day job, he finds himself caught in the middle of a bidding war between his boss — whose firm offers Richard an eight-figure buyout — and a deep-pocketed venture capitalist."
Silicon Valley currently airs on Sundays at 10 PM ET on HBO. Barry follows right after, airing at 10:30 PM ET.