House Of The Dragon's Milly Alcock Is Tired Of Seeing Her Own Face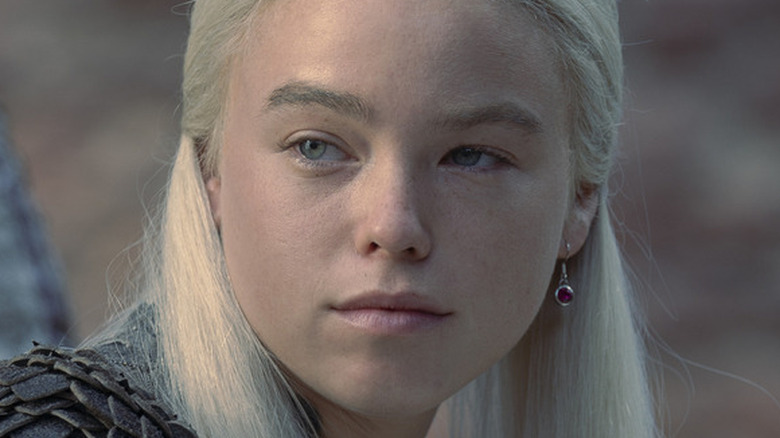 Ollie Upton/HBO
The legacy of "Game of Thrones" continues to be an important one for HBO. Despite the divisive reaction to the final two seasons of the dark fantasy series, the network has gone ahead with its first spin-off of George R.R. Martin's epic world of fire-breathing dragons and political intrigue in the form of "House of the Dragon."
This turned out to be a fortuitous choice for HBO, as "House of the Dragon" garnered the network's best-ever premiere numbers for a new series. Based on the novel "Fire and Blood," also by Martin, the series follows the tumultuous civil war between factions of the ruling Targaryen clan.
Milly Alcock helped to cement the new story of "House of the Dragon" for audiences as the younger version of Rhaenyra Targaryen during the first half of Season 1. However, the performer's newfound fame and worldwide recognition have been admittedly trying for the young actor.
Milly Alcock isn't used to seeing her face everywhere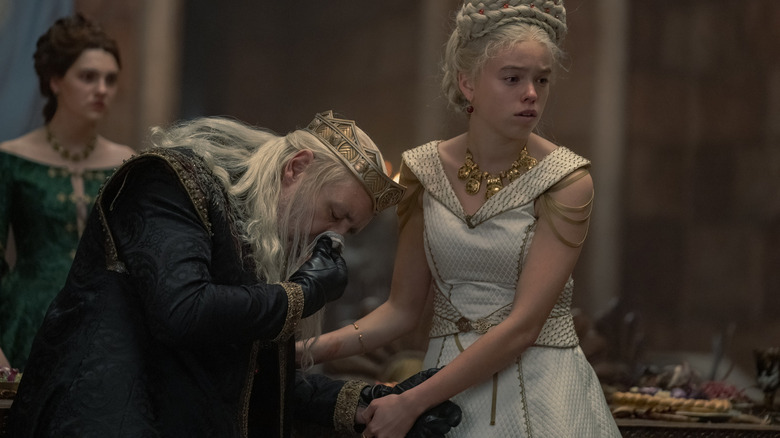 Ollie Upton/HBO
Speaking to The Sydney Morning Herald, Milly Alcock laid out exactly what it's been like for her to become a known commodity following her casting as Rhaenyra Targaryen in "House of the Dragon." "I'm so sick of my face," Alcock said. "I'm so sick of having to look at it and think about it, and it's always there everywhere I turn."
Like Jason Momoa and Emilia Clarke before her, Alcock was an actor before she joined George R.R. Martin's fantasy world. However, since joining "House of the Dragon," even for such a short period as five episodes, she has seen her star rise considerably, becoming a household name and something of a fashion icon all at once.
"It's a weird relationship you have with you as a person and then you as your public image. You have to separate the two," Alcock explained. "But you have to do [the press] because it helps you get more work, and I'm trying to use this high that I am on to be seen, so then I can do the work I really want to do," the performer went on. "But it's not my favorite thing."
It sounds like Alcock, like many celebrities, is reckoning with the many possibilities that her newfound success has afforded her while also trying to keep a firm rein on how she sees herself. It's likely not going to be easy for the young star, but it sounds like she's on the right track, at least.